'Days of Our Lives' Recap: Alison Sweeney Teases Post-Olympics Return and an EJ-Sami-Lucas Love Triangle
Days of Our Lives won't be back on the air until the Olympics are over, but fans of the soap can't wait for its return. There are plenty of storylines that still hang in the air. What happened to Abby? How will Paulina handle the TR Coates problem? What's the Devil up to now? And most importantly, when is Alison Sweeney returning to the canvas?
While there's no shortage of speculation around any of these storylines, Sweeney teases that fans will have a lot to look forward to when her character, Sami, returns to the canvas after the Olympics.
[Spoiler alert: Potential spoilers for upcoming episodes of Days of Our Lives are ahead.]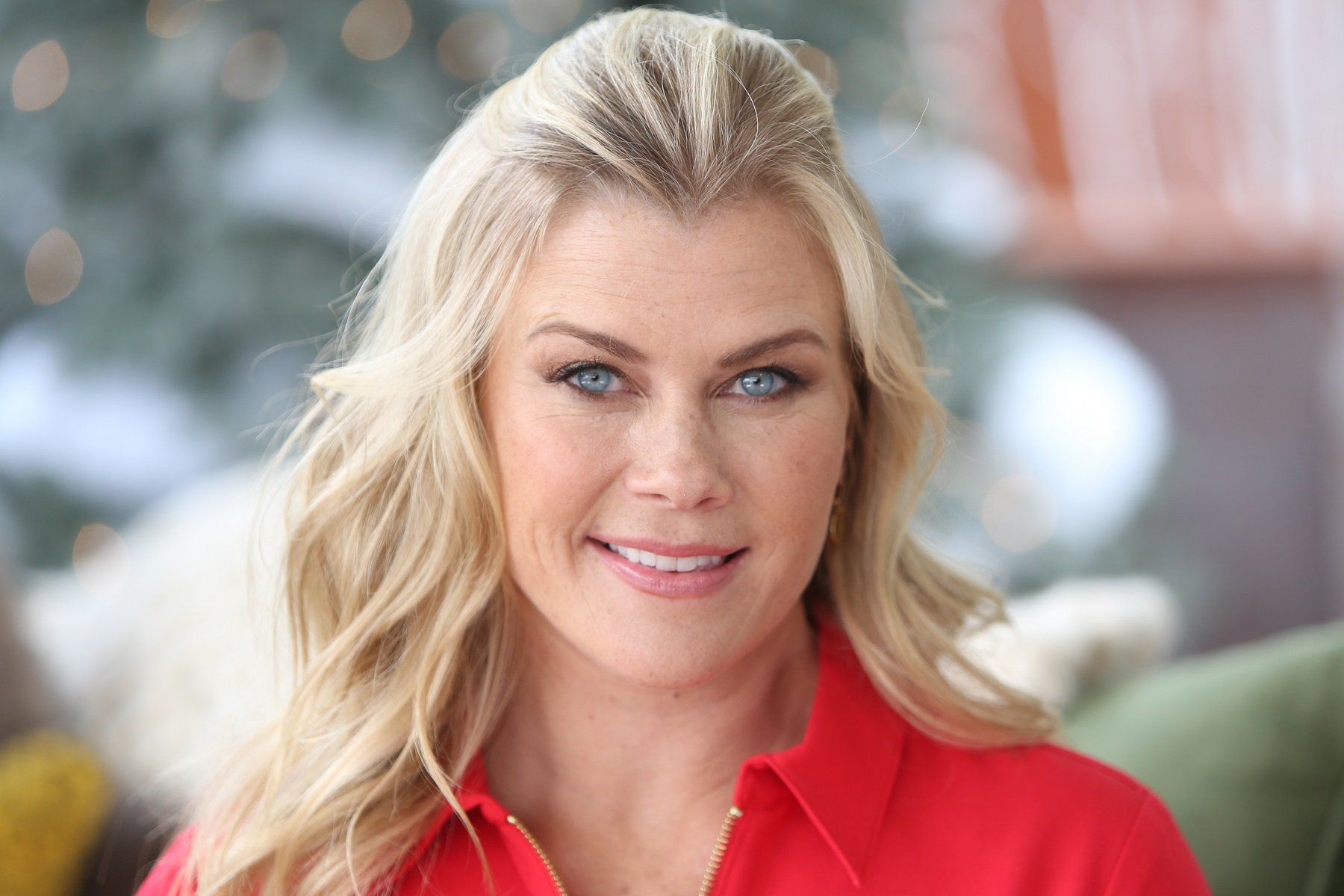 Alison Sweeney is currently on the 'Days of Our Lives' set
As E-40 infamously said, "a lazy hustler gets no bread." And Sweeney is certainly getting her Days of Our Lives bread. The veteran actor, who plays Sami, took to Instagram to announce that she's currently on the set filming some new episodes. Sweeney posted the update in her Stories, according to Soap Opera Network.
And while Sami and Nicole can't stand each other on the show, Sweeney and her co-star Ari Zucker seem to enjoy a close friendship in real life. "We can't even pose for a photo without cracking each other up," she wrote in her caption.
Fans of Days of Our Lives know that Sweeney left the canvas in early January to pursue other projects. At that time, her character was said to be going to Europe with Lucas to explore their relationship. Apparently, though, Sami is blissfully unaware of Lucas's role in the dastardly plot to kidnap her.
Sweeney teased an 'EJ-Sami-Lucas love triangle'
Sweeney, though, says fans can expect the story to pick up where it left off when she comes back to the canvas. Although it's not clear when Days fans will see her back on the small-screen, Celeb Dirty Laundry reveals that there's a teaser video where Sweeney teases an EJ-Sami-Lucas love triangle.
"Sweeney gets a steamy kiss from both of her character's main love interests, so they're playing up the Lucas, Sami and EJ love triangle here," the outlet reports. "It'll be worth the wait since some huge twists and turns are brewing, so viewers will be eager to see how all the chaos plays out."
Chaos is definitely the name of the game when it comes to Sami Brady DiMera on Days of Our Lives. Unfortunately, fans will only be getting her chaos in small doses, because Sweeney revealed she won't be returning to the show on a full-time basis.
But she won't be returning full-time
In an exclusive interview with People, Alison Sweeney talked about whether she'd ever return to Days of Our Lives on a full-time basis. And, unfortunately for the show's fans, she said she wouldn't be returning to the show full-time.
"I love playing Sami but no, full-time is not the plan for me," she said to the outlet. "The opportunity to go back to Days, it feels like going home again, to be honest with you. It's like visiting my family during the holidays. I get to see everyone. I get to play Sami. And then I get to go home."