'Days of Our Lives' Sneak Peek: Ben and Ciara's Honeymoon — With a 'Beyond Salem' Twist?
On 'Days of Our Lives,' Ciara and Ben will finally get a chance to go on their long-awaited honeymoon. But is there a twist in the story?
Days of Our Lives fans who have long "shipped" the Ben and Ciara pairing will be pleased to know that their favorites are going on a honeymoon. But, in the latest sneak peek, there's more to their story. Let's take a look at what fans can expect from their favorite couple in upcoming episodes.
[Spoiler alert: Potential spoilers for upcoming episodes of Days of Our Lives are up ahead.]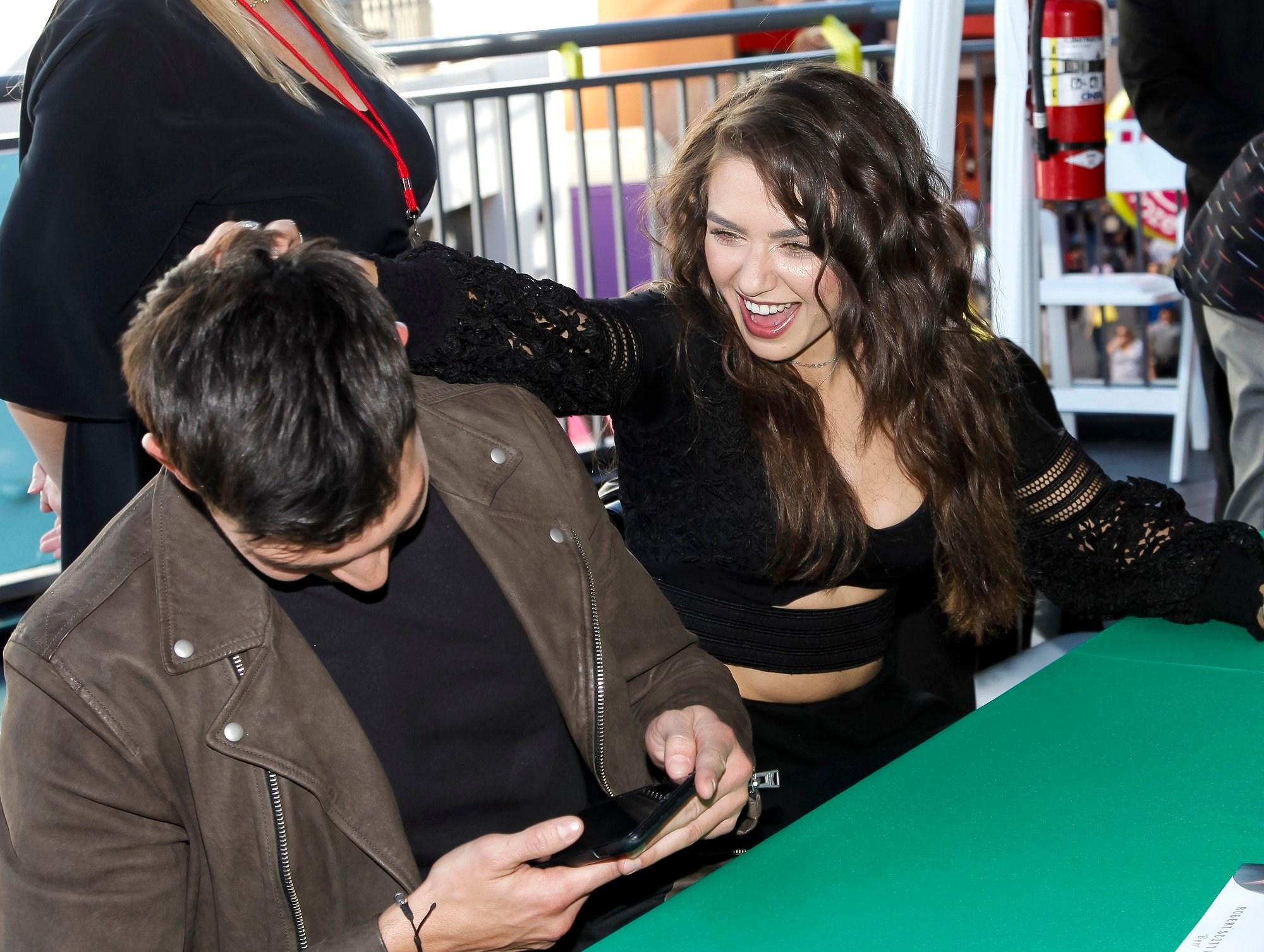 On 'Days of Our Lives,' Ben and Ciara are finally going on their honeymoon
It's a happy day for Days of Our Lives fans as longtime fan favorite couple Ben and Ciara are finally getting to go on their honeymoon.
SoapHub confirms that the episode airing on September 3rd will feature the lovebirds enjoying time with one another. "Will it be everything they dream of and more?" teases the outlet. Being that this is Salem, of course, there's a very good chance that there will be some twists and turns along the way.
The good news is, though, that not all the "twists and turns" will be bad for the couple. Sure, Ben is still wanted for allegedly "kidnapping" Ciara. (It was worth it in the end, though.) But there's a chance that they might be a party of three very soon.
Baby on the way?
On the August 23rd episode of Days of Our Lives, Ben and Ciara finally consummated their newly-renewed relationship. Somehow, in the midst of their passionate lovemaking, Ciara let slip that she wasn't on birth control. This has led to some fan speculation that the "Cin baby" was conceived.
This is all just speculation, of course. But wouldn't it be fun to see Ben and Ciara as parents? It would add a great new dimension to their already-amazing relationship. Sure, they've had their ups and downs — but what relationship hasn't?
But before Ben and Ciara can become parents, they'll have to face the biggest challenge of their lives. And it won't be in Salem.
What's the 'Beyond Salem' connection?
As Days of Our Lives fans are aware, Beyond Salem is coming to Peacock. And many of their fan favorites will be going on a whirlwind adventure in this limited series. Ben and Ciara are amongst those who will be going Beyond Salem.
Soap Opera Digest reveals that in one of the first episodes, Ciara is driving Ben's motorcycle as they "ride away" for their honeymoon. They're part of a larger adventure that takes some Days favorites to such far-flung locales as Zurich, New Orleans, and Miami.
The key is, though, that there's a central story involving "stolen jewels." Murder, mystery, and intrigue are all part of Ben and Ciara's honeymoon — proving that not even now can the couple simply enjoy themselves in peace.