'Days of Our Lives' Sneak Peek: A Leo-Centric Week!
Days of Our Lives has a very Leo-centric week coming up. This week's sneak peek features the fan-favorite villain terrorizing the residents of Salem, who clearly haven't suffered enough under the reign and terror of Jo-Devil (and before that, Mar-Devil). So, let's take a look at what fans can expect.
[Spoiler alert: Potential spoilers for upcoming episodes of Days of Our Lives are ahead.]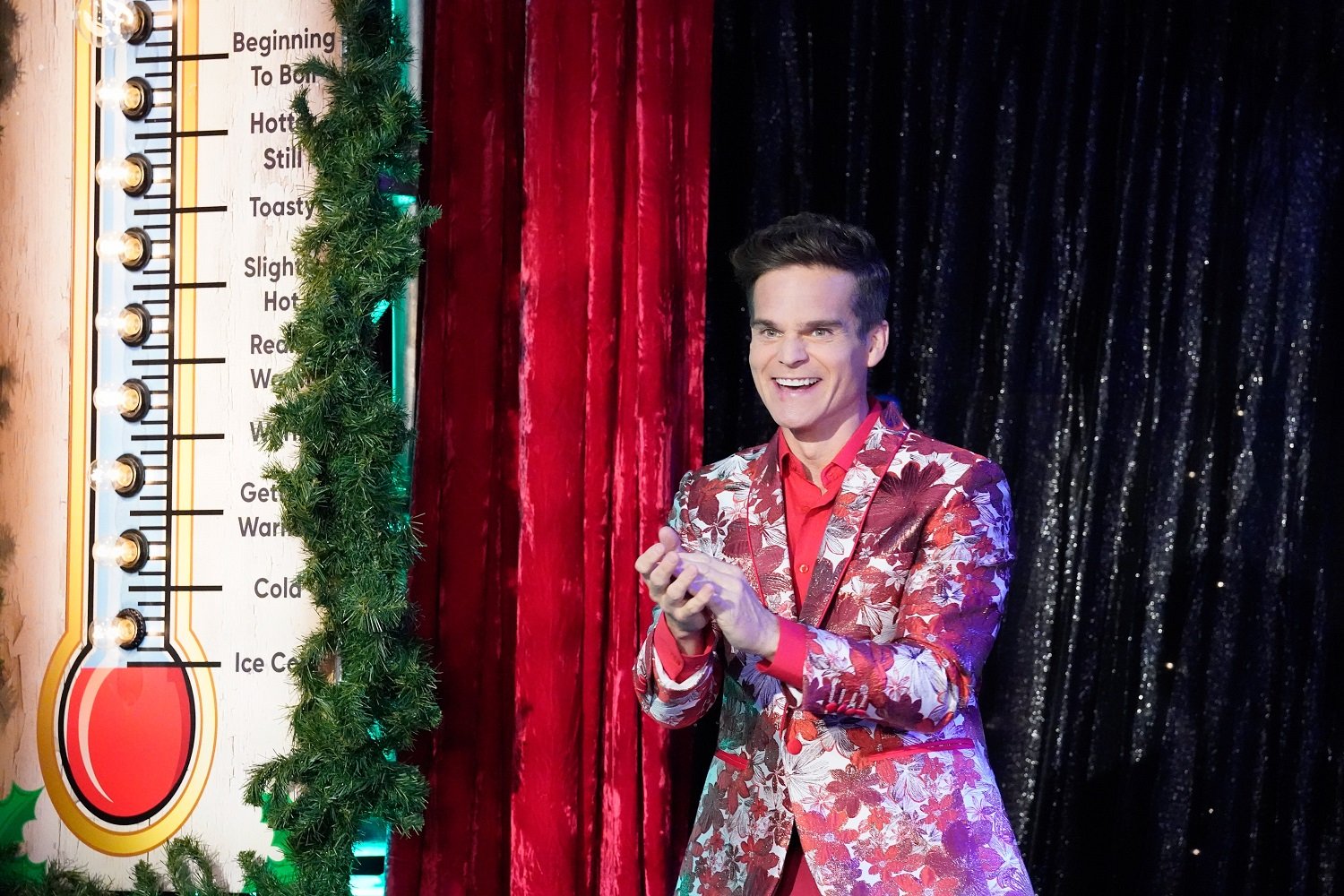 On 'Days of Our Lives,' Leo will go toe-to-toe with a new rival
From the minute fans found out that Leo was coming back to the Days of Our Lives canvas, they were thrilled to see their favorite villain. Sonny and Will couldn't possibly come back without some Leo drama to buttress it up! But this week's sneak peek from Soaps.com reveals that Leo will come to loggerheads with a new rival — and it's nothing like he's ever experienced before.
"Someone get the popcorn because this promises to be good: Nancy is about to go toe-to-toe with Craig's boy toy, Leo. Something tells us the conniving schemer may have met his match in Nancy, whom longtime viewers will recall knows a thing or two about how to make a rival pay!" reports the outlet.
Look for these two baddies to have a tete-a-tete on the March 10 episode of the show. It will be interesting to see who emerges victorious. But our money's on Leo — because Days isn't quite done with him yet. Besides, he's Craig's new boy-toy — and you know there has to be more than meets the eye to that little affair.
Meanwhile, Johnny reveals his true colors
Ben and Ciara have quickly been deducing that Johnny is possessed by the Devil. And according to the Days of Our Lives sneak peek from SoapHub, the rest of Salem will soon become aware of how bad things are for Marlena's grandson. Let's just say that Ben and Ciara won't be the only ones who will figure out that Johnny's been possessed.
"Gabi Hernandez DiMera (Camila Banus) drops a major bombshell at the DiMera shareholder meeting, and it seems she'll make a play for CEO," reports the outlet. "Johnny continues to fight against the devil, and later, Ben Weston (Robert Scott Wilson) lets Jake DiMera (Brandon Barash) know that he and Ciara Brady (Victoria Konefal) think Johnny could be possessed. Ultimately, Johnny reveals his true colors, leaving Jake stunned."
In fairness to Johnny, he's been fighting against the Devil with everything in him. So folks can't be too mad at him for what's going on, although they will, no doubt, have more than a few things to say to him when he's free of the possession.
And will Stefano DiMera come back from the dead?
Finally, the Days of Our Lives sneak peek from Celeb Dirty Laundry suggests the wildest possibility of all this week: bringing Stefano DiMera back from the dead. As wild as that speculation sounds, the outlet has a way of making it believable.
"If Jake simply comes to believe he's Stefan, then it's not like he actually lived his life or violated Abigail," reports the outlet. "We'd get the benefits of having "Stefan" back without any of the pitfalls – and with any luck, maybe Jake's memory issues could be irreversible! Regardless, it'd be great if Days could let Stefan return in some form and give his pairing with Gabi another chance."
Stranger things have happened on Days of Our Lives, to be sure.
RELATED: 'Days of Our Lives' Welcomes 'Insecure' Star Donielle Artese to the Canvas