'Days of Our Lives' Sneak Peek: Mar-Devil Overplays Her Hand with Ben & Ciara
On this week's 'Days of Our Lives,' Mar-Devil overplays her hand with Ben and Ciara. Is this the beginning of the end of her possession?
Days of Our Lives sure did a great job with its revival of the Mar-Devil possession storyline. Alas, all good things must come to an end. And soon, Marlena will no longer be possessed by the Devil. It's just as well, really. But as more Salem residents catch on to the Devil's dastardly deeds, we're left to wonder when the hammer will finally fall. This week, the soap's teasers suggest that this just might be the week that it all falls apart. And it just might be because she overplays her hand with none other than Ben & Ciara.
[Spoiler alert: Potential spoilers for upcoming episodes of Days of Our Lives are ahead.]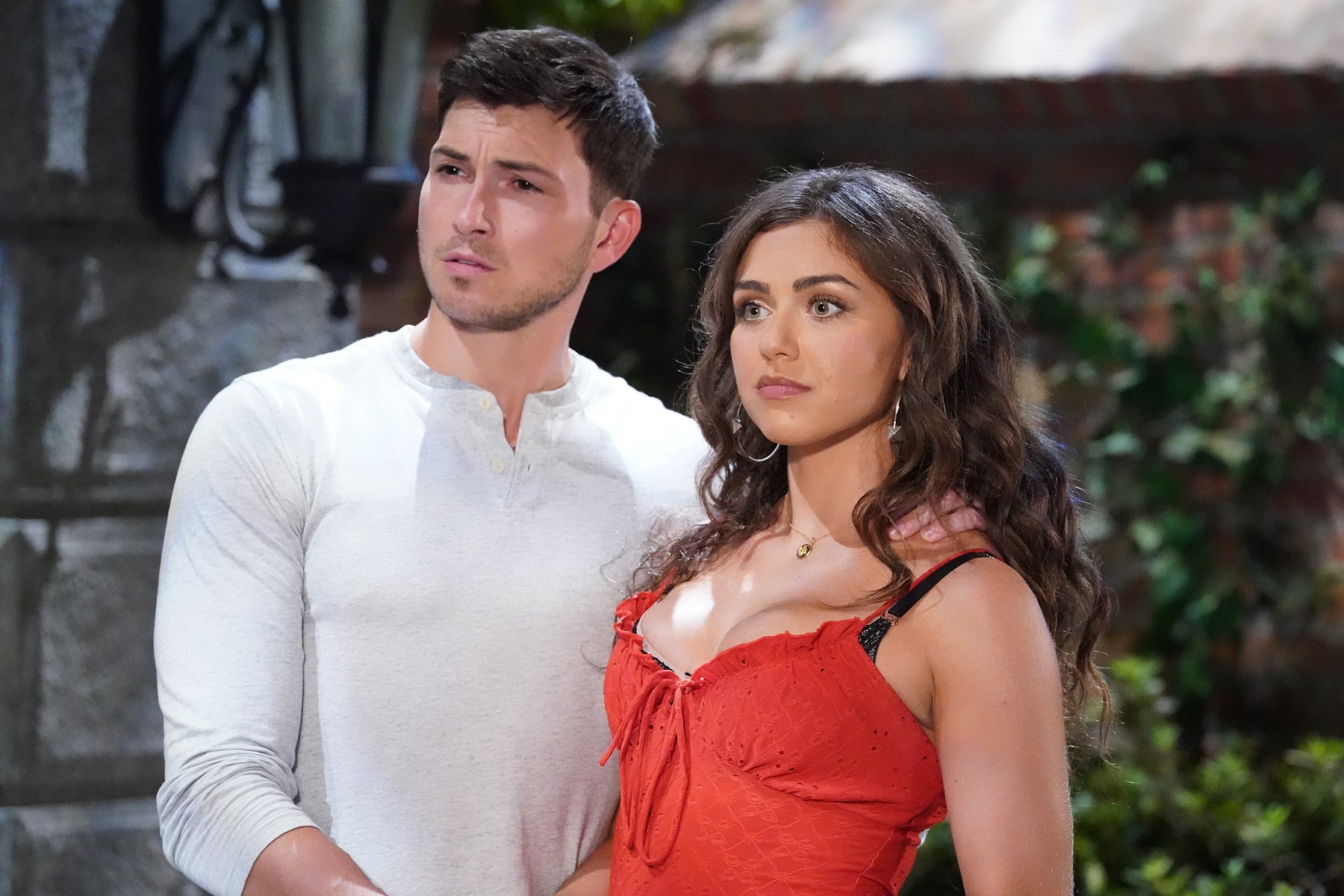 On 'Days of Our Lives,' Mar-Devil overplays her hand
If the Devil does nothing else, he's going to get cocky. And as Soaps.com's Days of Our Lives spoilers reveal, things will really pop off on the Monday, December 13 episode of the show. At that time, longtime allies will quickly become enemies thanks to the Devil.
"MarDevil's gonna do what MarDevil's gonna do," reports the outlet. "And what she's doing today is cause problems between Ben and Ciara. Given that Ciara's already a bit suspicious, is MarDevil going to overplay her hand? Meanwhile, people back in Salem are getting suspicious, as evidenced when John and Shawn realize that the Westons are MIA!"
And guess who's going to be the first person to jump in between things? You guessed it: none other than the poor, long-suffering John Black.
John gets in the middle of everything
We'll be seeing John rush to Ben and Ciara's side on the Tuesday, December 14 episode of Days of Our Lives. At that time, he'll be more in the mood to confront his possessed wife and get the Devil out of her than he will be having anything to do with Ben and Ciara.
But the good news is, Ciara will see what's going on and be horrified by everything that's going on. There's some speculation to suggest that Ciara will, at least, stay away from Mar-Devil until this possession thing is over. She does have to protect her baby, after all.
On the other hand, this is the perfect opportunity for Ciara to say "I told you so!" to Ben, because she knew something was up long before her dear, clueless husband got a clue.
But the Devil isn't going down without a fight
But Monday and Tuesday is really just the beginning of the drama with the Mar-Devil on Days of Our Lives. Friday's spoilers tease that Mar-Devil "still has one more trick up her sleeve." And though it's not clear what that trick is quite yet, it's safe to say that the Devil isn't going down without a fight.
It sounds like an exorcism is in order. Will we see that from Father Greg? We'll just have to tune in to upcoming episodes of Days of Our Lives to find out.