'Days of Our Lives' Sneak Peek: As Salem Reflects on 40 Years of Abe Carver, Theo Comes Home for Daddy
This week, Days of Our Lives makes history as it celebrates 40 years of Abe Carver. Abe is the longest-lasting Black character in daytime, and Monday's episode will feature a great retrospective of his work. As Abe's best romances are reflected on, Theo comes home in the hopes to see his father one last time. This week's Days of Our Lives is going to be memorable in more ways than one.
[Spoiler alert: Potential spoilers for upcoming episodes of Days of Our Lives are ahead.]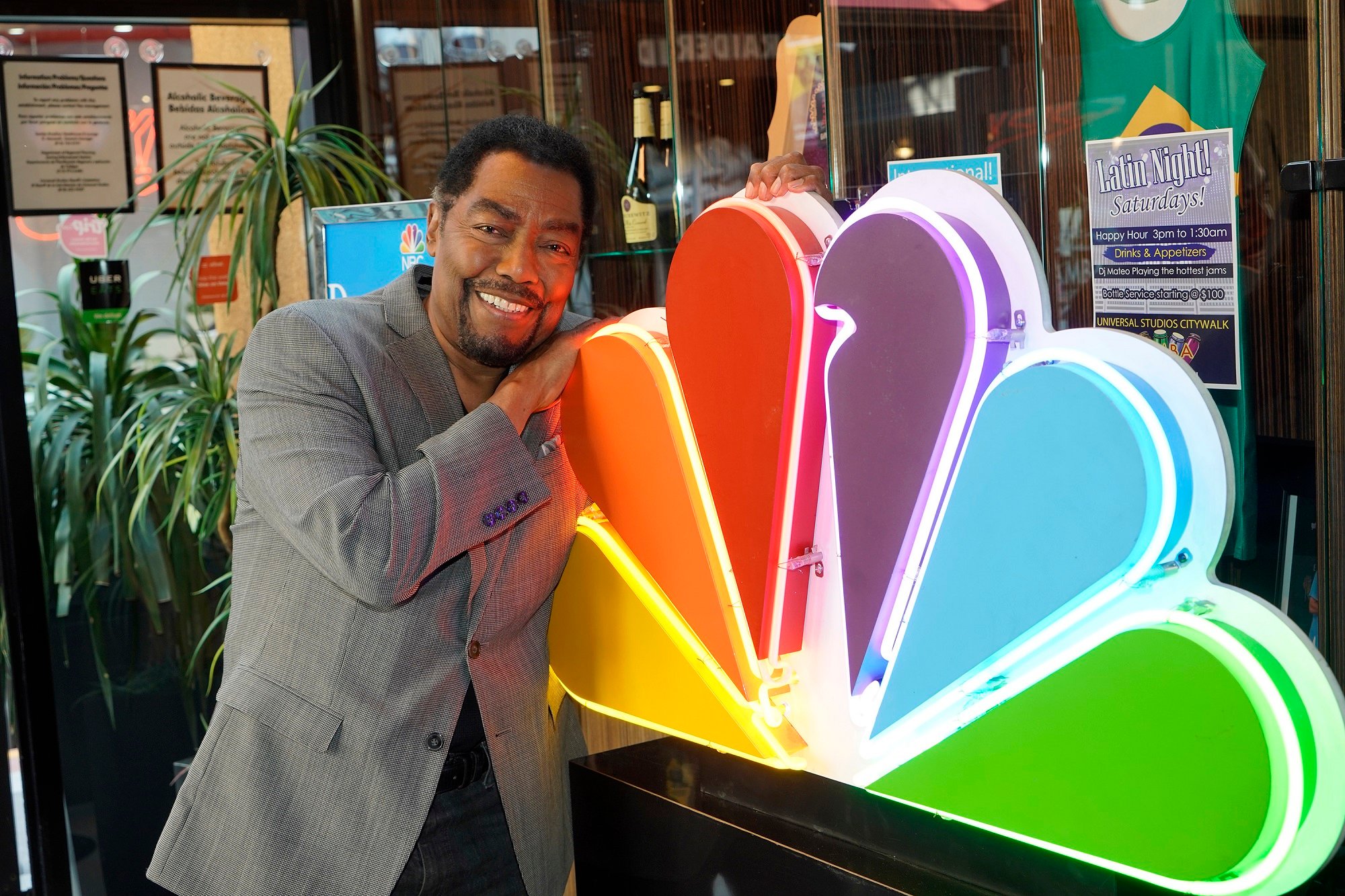 On 'Days of Our Lives,' Abe will have an out-of-body experience
When last we left poor Abe Carver, he'd just suffered a gunshot wound from Jake DiMera. Jake had meant to hurt Carmine, but Abe got caught in the crossfire. And so, while in the hospital, he flatlines.
This, according to Celeb Dirty Laundry, is where Days of Our Lives will pick up on Monday, Oct. 25. Abe will "walk into the white light" and have an out-of-body experience. And that means he'll be reunited with some of the great loves of his past — including Lexie, his one true love.
"Days will offer a tribute to James Reynolds and his 40-year anniversary as Abe Carver," reports the outlet. "A recast Lexie Carver will come back for a reunion with Abe in the great beyond. After Abe dies in the hospital, his soul will meet up with Lexie for some emotional scenes."
Theo will rush home to see his father
Paulina is sitting vigil by Abe's bedside, and she's desperate for him to wake up. Other members of Abe's friends and family are also anxiously waiting for him to wake up from his coma. But the most important member of the Days of Our Lives family that will be waiting for Abe will be none other than his beloved son, Theo Carver.
According to SoapHub, we'll be seeing Theo come home from South Africa on the 28th of Oct. His father's situation will definitely bring him back to Salem. But it remains to be seen how long he will stay.
The good news is, though, that Paulina will have a lot of support during this difficult time, and upcoming Days of Our Lives episodes will feature her growing closer to Julie as we get closer to her wedding.
Abe will look back on 40 years of 'Days' history
Days of Our Lives will do a great job in paying tribute to Abe Carver on Monday, Oct. 25. According to Soaps @ SheKnows, many people will be tuning in to watch Days history on the small screen. Few characters have had the impact on fans, cast, and crew as James Reynolds, so it will be a treat to watch those times once again.
"Kayla does everything she can to revive Abe, but things don't look good," reports the outlet. "When he walks into the proverbial light, can anyone or anything convince him to fight for his life and return to those who love him? Meanwhile, his loved ones gather to reflect on his life in Salem and the many people he has touched. Even Julie and Paulina, who've not always been the best of buds, lean on one another during this difficult time."
This week's Days of Our Lives will definitely be ones we won't want to miss.
RELATED: 'Days of Our Lives' Weekly Recap: John Refuses to Give Up, Abe Flatlines & Puts His Wedding to Paulina in Jeopardy