'Days of Our Lives' Speculation: Is an EJ and Nicole Reunion on the Way?
Days of Our Lives' character EJ DiMera (Dan Feuerriegel) is one of Salem's hottest bachelors. After discovering Sami Brady's (Alison Sweeney) infidelity, EJ dumped his wife. With EJ back on the market, there's plenty of women who'd love to be wined and dined by the handsome businessman. Instead of finding a new lady, EJ may be reuniting with another of his exes.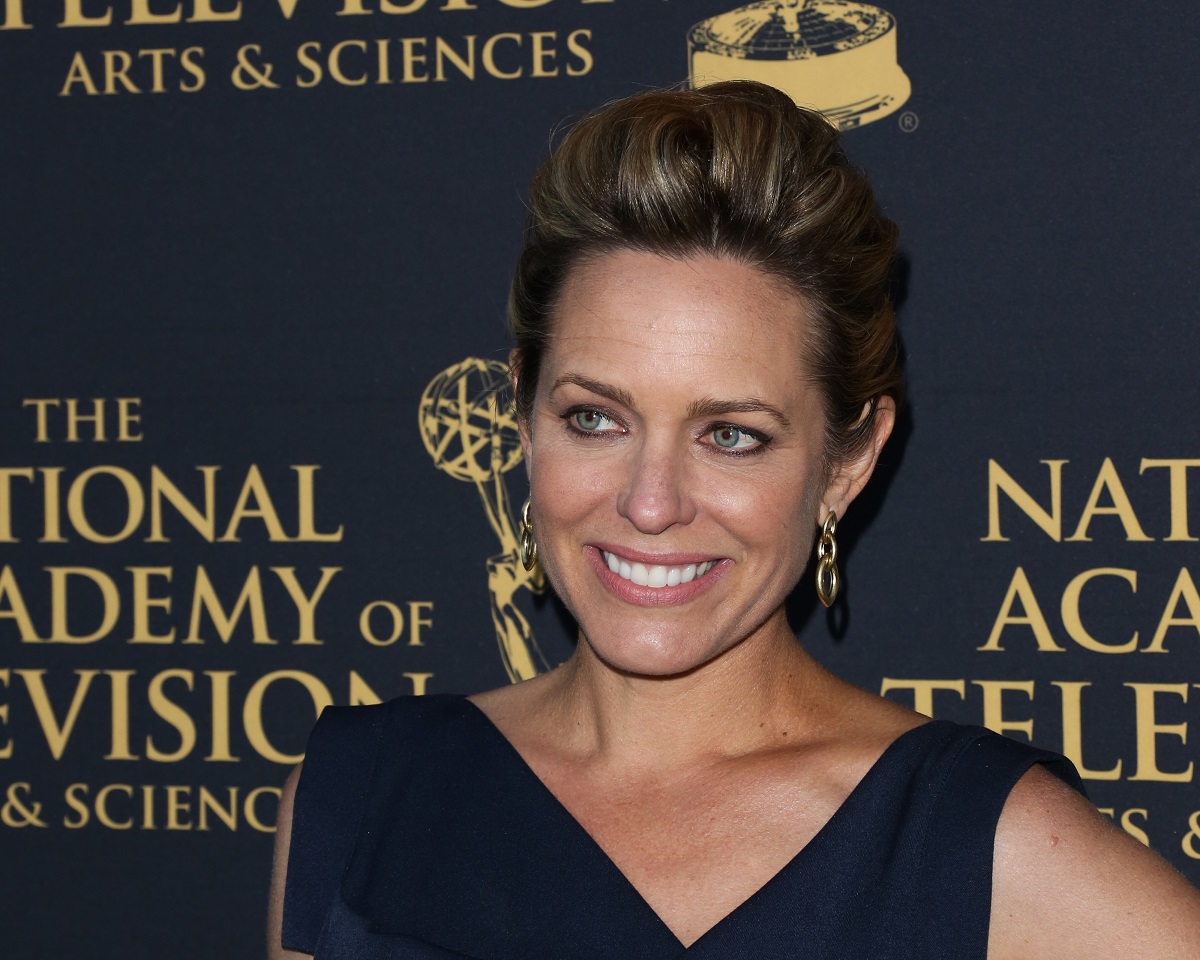 EJ DiMera and Nicole Walker reuniting on 'Days of Our Lives'
Like many soap operas, Days of Our Lives tends to reunite couples. They may be going that route when it comes to EJ and his next love interest. According to Celeb Dirty Laundry, fall previews imply that Nicole Walker (Arianne Zucker) will be reconnecting with her ex.
Nicole and EJ were one of the show's popular couples and were married several times. However, their relationship was plagued by EJ's unresolved feelings for Sami. But with Sami now out of the picture and Nicole single, this could lead to a reunion with her and EJ.
Nicole Walker tries to move on from Rafe Hernandez
Nicole reuniting with EJ would bring some much-needed excitement and drama to Salem. Yet, as Nicole reconnects with her ex, she'll also be wrestling with her feelings for Rafe Hernandez (Galen Gering). As Days of Our Lives, fans have witnessed, Nicole and Rafe have grown close the past few months.
Nicole and Rafe's friendship appeared to be taking a romantic turn, but there was a problem, Ava Vitali (Tamara Braun). Ava is Rafe's girlfriend and has been noticing him getting chummy with Nicole. Rafe assures Ava that nothing is going on with Nicole and him, but that hasn't stopped her jealousy. Although Nicole has feelings for Rafe, she doesn't want to interfere in his and Ava's relationship, so she ends her friendship with him.
EJ DiMera and Nicole Walker's reunion marred by problems
EJ and Nicole's reunion has generated excitement from Days of Our Lives fans. On Reddit, viewers commented on their thoughts on the couple. "Oooh, yes to Ejole, please!! Her and Rafe are so blah together," wrote one fan.
Although EJ and Nicole have support from fans, their relationship will be marred by problems. Of course, there's Rafe, who won't be happy about Nicole getting back together with EJ. Also, they can't forget Sami. She may be off the show at the moment, but she'll eventually return to Salem. When she does, she'll be in for a shock when she sees her enemy with her husband. Between Rafe and possibly Sami, EJ and Nicole will be facing lots of opposition in their reconciliation.