'Days of Our Lives' Speculation: Fans Think This 'Super-Couple' Will Break Up Next
One of the things that make Days of Our Lives work so well is the presence of the show's so-called "super-couples." Whether fans are "Cin" shippers (fans of Ben and Ciara) or "Chabby" shippers (fans of Chad and Abby), love is what makes the Salem world go 'round. Unfortunately, fans think that this Salem super-couple may be next on the chopping block. And they think the end of their story will happen in the coming weeks.
[Spoiler alert: Potential spoilers for upcoming episodes of Days of Our Lives are ahead.]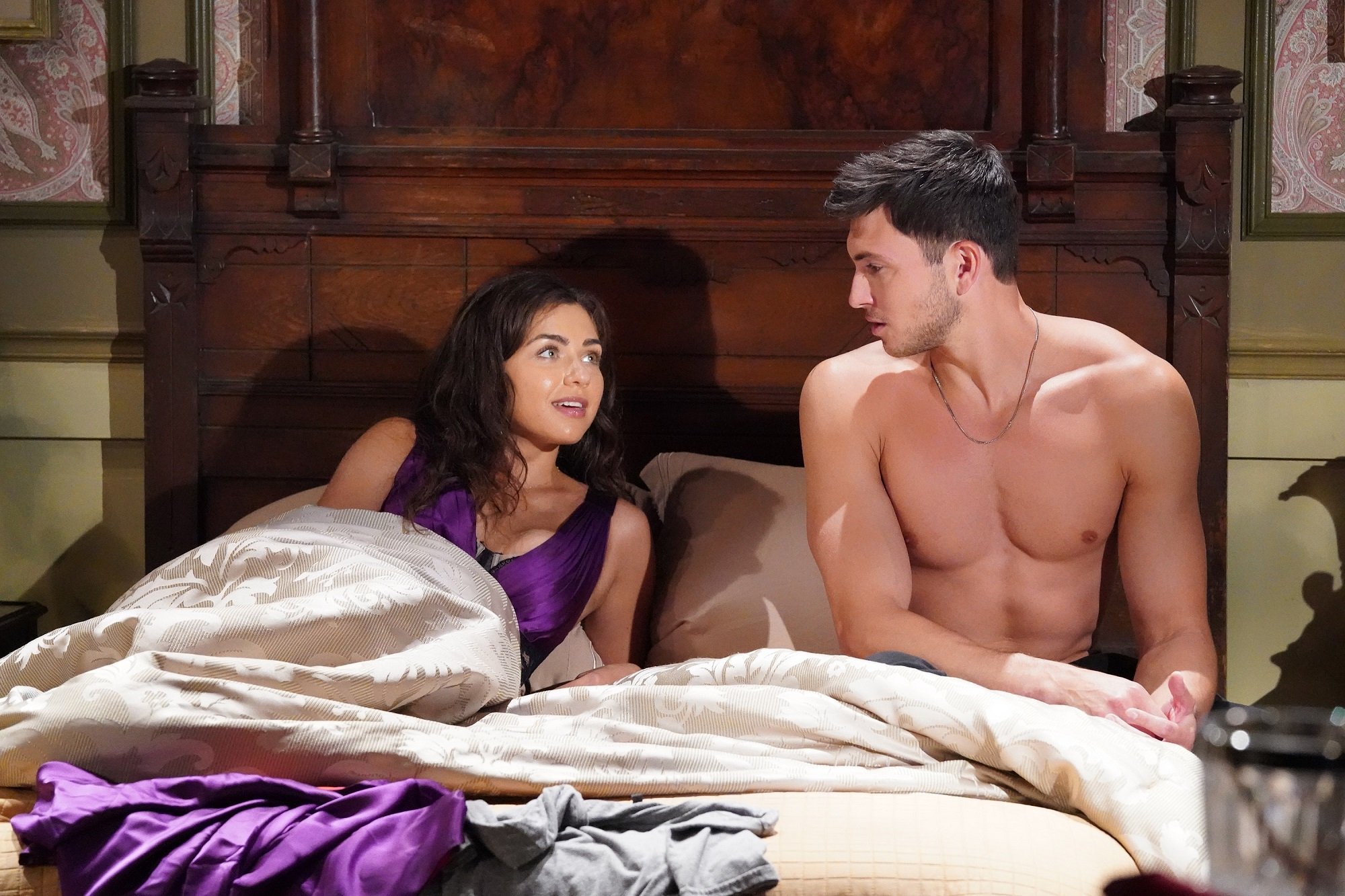 'Days of Our Lives' fans are in love with Abe and Paulina
One of the hottest couples on Days of Our Lives is Abe and Paulina. Fans can't get enough of Jackée Harry and James Reynolds in the roles.
"Both Jackée Harry (Paulina) and James Reynolds (Abe) are thriving in their roles," read our previous report. "The actors have amazing chemistry and are adept at depicting a "later-in-life" romance. What's more, they've also managed to overcome the worst tragedies — such as Theo Carver, Abe's son, getting shot and almost killed. They've also managed to overcome Paulina's meddling mother, Olivia, almost doing their whole relationship in."
So, for now, Days fans can rest easy knowing that Abe and Paulina will still be together.
The 'old reliable' couples seem to be safe — for now
According to the latest Days of Our Lives spoilers, the so-called "old reliable" couples seem to be on safe ground, at least for now.
The Chabby ship hasn't quite crashed yet — and recent episodes suggest that Chad and Abby just might have a few breakthroughs after all. Plus, Ben and Ciara — the "Cin" ship — has been doing well, too. Ben has finally come around to the idea of having a baby with Ciara, and there's a chance that Ciara will be pregnant in the upcoming episodes.
But if you believe DOOL fan speculation, there are at least two couples that need to give up the ghost.
But fans are hoping that these two couples call it quits
When it comes to Days of Our Lives super-couples that need to call it a day, fans of the show told SoapHub that Rafe and Ava need to be first on the chopping block. Fans of the show think the couple is extremely toxic to one another. Rafe, too, seems to be in love with his "best friend" Nicole — which is the source of more drama. And given that Ava is teaming up with Philip to take Gabi and Jake down, there's a chance an affair will develop there, too.
Speaking of Gabi and Jake, Days fans are hoping that they call it quits soon, too. "Gabi Hernandez (Camila Banus) obviously can't trust Jake DiMera (Brandon Barash), and a relationship without trust is doomed," reports the outlet. "If she believes he's capable of murder – and that it might cost her the business she's worked so hard to build up – then they have no chance of moving forward."
Now, this is all just speculation. Who knows how long these couples will last? We'll just have to tune in to upcoming episodes of Days of Our Lives to know for sure.