'Days of Our Lives' Speculation: Lucas Adams Status in Question With Tripp's Exit
Tripp Johnson (Lucas Adams) is part of the young crowd on Days of Our Lives. As the son of Salem hero Steve Johnson (Stephen Nichols), Tripp's been pushed as a legacy character. Since 2017 he's become a fan favorite with the younger viewers. However, his time on the show may be coming to an end.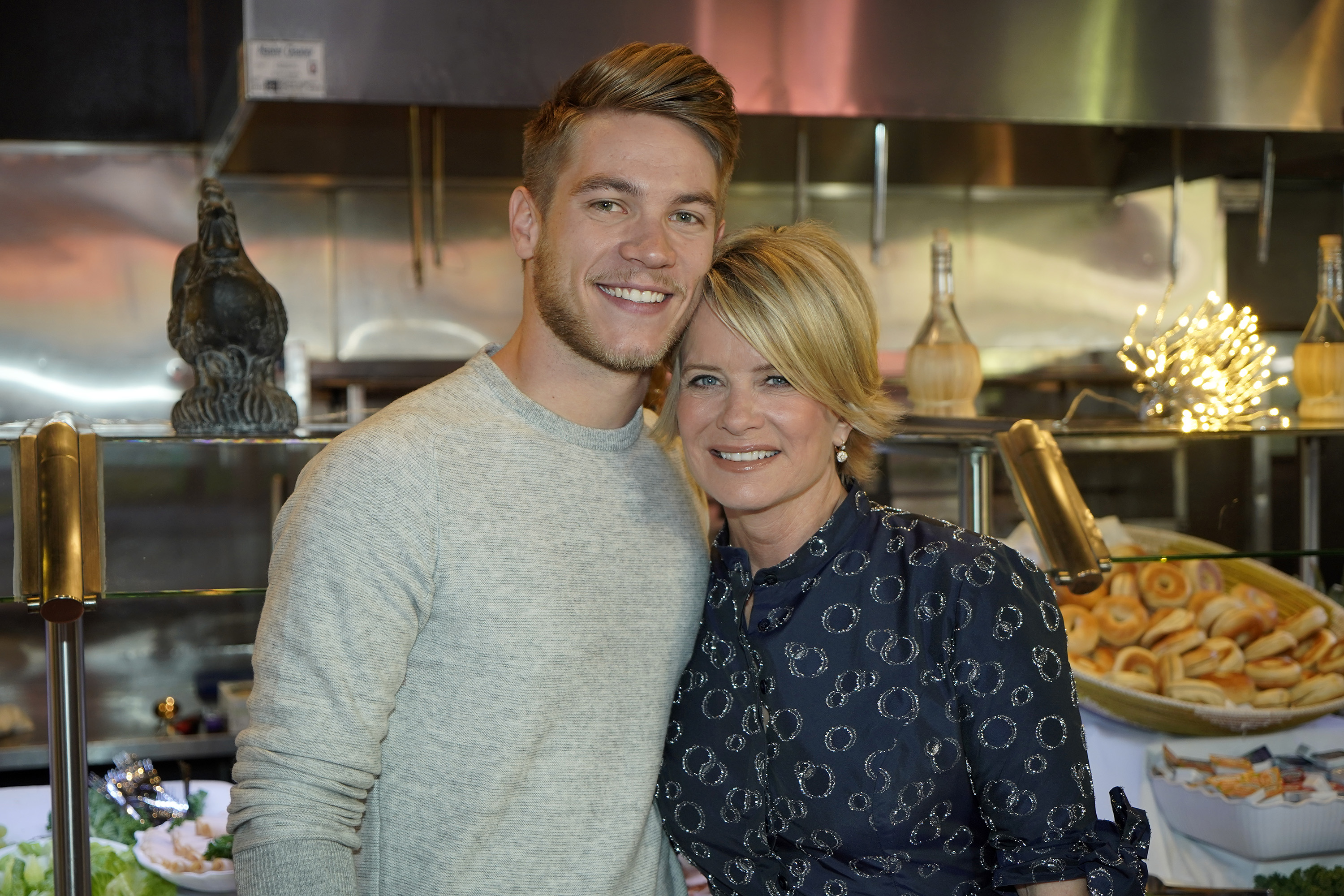 Tripp Johnson is preparing to leave town on 'Days of Our Lives'
It's been a tough month for Tripp on Days of Our Lives. In May, the young man found himself hovering between life and death. After his girlfriend Allie Horton (Lindsay Arnold) was possessed by the Devil, Tripp sacrificed himself to save her. Things looked gloomy for Tripp until divine intervention from Bo Brady (Peter Reckell) gave him another chance at life.
RELATED: 'Days of Our Lives' Star Lucas Adams Gets Engaged as Fans Hope Tripp Gets Together With Allie
After going through a harrowing ordeal, Tripp has a new perspective on life. As he contemplates his future, Tripp decides it's time for a fresh start. According to Celeb Dirty Laundry, Tripp decides to leave town and bids his family goodbye.
'Days of Our Lives' fans wonder if Lucas Adams is leaving the soap opera
Tripp's goodbye will be emotional for Steve, Kayla Brady (Mary Beth Evans), and Ava Vitali (Tamara Braun). It'll also be tearjerking for fans who wonder if this is the last they'll see of the character. Tripp's upcoming departure has led to speculation on Adams' status with Days of Our Lives.
On a Reddit thread, fans voiced their opinions on Adams' possible exit from the soap opera. "Well, I am sad to see him go. He is one of the better characters on the show. Plus, making him a doctor was great. So now what?" asked one user.
"That sucks. It's too bad they brought him back for Allie, and now that she's moved on, they have no use for him. It's a shame too because he's a decent actor, and Tripp could have moved on to other storylines," wrote one viewer.
"So he basically saves Salem from the devil and gets the boot. Smh," another commenter chimed in.
Fans will see Tripp Johnson one last time this summer
While there's been no official confirmation, all signs point to Adams and his character leaving Salem. However, this won't be the last viewers see of him. Adams will be part of the second season of Days of Our Lives: Beyond Salem, airing on July 11. One of the storylines has Steve and Kayla visiting their children, Stephanie and Joey Johnson (Abigail Klein and Tanner Stine), in Seattle.
Of course, no family reunion is complete without Tripp, who's making Seattle his new home. While Tripp's time in Salem has ended, he's ready for his next adventure. As for a return to Salem, the door is always open for Tripp to come back and surprise everyone.
RELATED: 'Days of Our Livs': Super Couple Bo and Hope Return for 'Beyond Salem'