'Days of Our Lives' Speculation: MarDevil Could Use Some Heavenly Intervention
Days of Our Lives has a barn-burner of a storyline with the MarDevil possession. And though it's slowly coming to an end, there's a good chance that there are still some surprises in store. "Day of Days" revealed that Greg Vaughn will be back on the canvas soon. But is there another Salem legend coming to town? That's what this week's speculation will explore.
[Spoiler alert: Potential spoilers for upcoming episodes of Days of Our Lives are ahead.]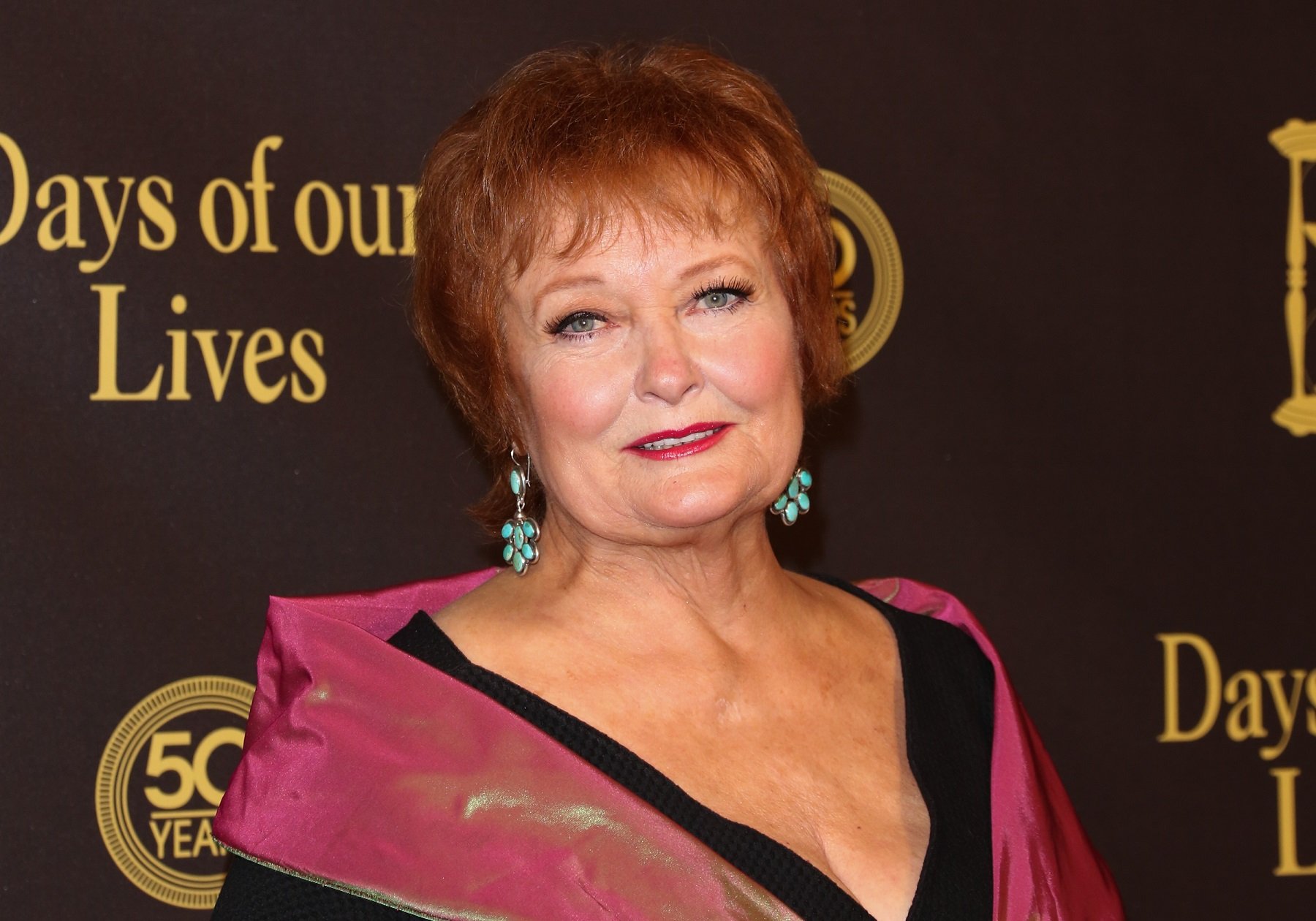 Sister Marie Horton is overdue to return to 'Days of Our Lives'
Today's kids know Maree Cheatham from Sam & Cat (which starred none other than Ariana Grande as Cat), but "oldheads" know Cheatham as the one and only Marie Horton on Days of Our Lives. She's one of the few mainstays on the show, and she originated the role all the way back on the premiere episode of the show on November 8, 1965.
The last time Days fans saw Cheatham in the role of Sister Marie Horton was in 2010. At that time, she promised that she would return "soon." But the question is, why did she leave in the first place?
Why did she leave in the first place?
Veteran fans of Days of Our Lives will have their memory jogged by SoapHub. Throughout Marie's tenure on the soap, she's had several traumatic relationships. But it was her last traumatic relationship that made her join a convent. (And when you hear what that relationship entails, you wouldn't blame her in the least, either.)
Marie fell for Mark Brooks, a doctor who got plastic surgery before he got to Salem. Their affair was hard, fast, and full of passion. But there was just one problem: Dr. Mark Brooks was really her blood brother, Tommy Horton, who was presumed dead. (Yes, past storylines from Days got really hairy back in the day.)
The trauma of that revelation made poor Marie join the order, leave the country, and do missionary work in Africa. But then, she came back to Salem, rekindled a relationship with a degenerate, and had a daughter named Jessica. Messy!
Alas, though, the good sister still remembers her training. And there just might be a shot at her coming back on future episodes on Days of Our Lives.
Will she help Father Eric exorcise the Devil?
SoapHub further believes that the tag-team of Father Eric and Sister Marie Horton will be just what the show needs. Soaps are bringing back their legends in record numbers (think the gorgeous ladies of General Hospital, or the re-cast version of Taylor on The Bold and the Beautiful). This would be the perfect opportunity for Days of Our Lives to bring back the best of the best.
"Days of our Lives viewers know that Father Eric (Greg Vaughan) is on his way back to Salem, presumably to help his possessed mother Marlena (Deidre Hall)," reports the outlet. "Perhaps, Marie could also return to Salem and help Eric go head to head against Satan. Remember when John Black (Drake Hogestyn) took on the Devil? He had help from his sidekick Father Francis (Eric Christmas)."
Of course, this is all just speculation. We'll just have to tune in to upcoming episodes of Days of Our Lives to know for sure.