'Days of Our Lives' Speculation: The Return of Marci Miller Re-Ignites the 'Chabby' Ship — But Will it Last?
With the return of Marci Miller, 'Days of Our Lives' fans are hoping that the Chabby ship comes roaring back to life. But will it last?
Days of Our Lives fans were thrilled to find out that actor Marci Miller was returning to the canvas as Abigail DiMera. Miller was last seen on the hit NBC soap back in May 2021. But now that she's returned to the canvas, there's some speculation that her relationship with Chad — which sparked the popular 'Chabby' ship — may not last.
[Spoiler alert: Potential spoilers for upcoming episodes of Days of Our Lives are up ahead.]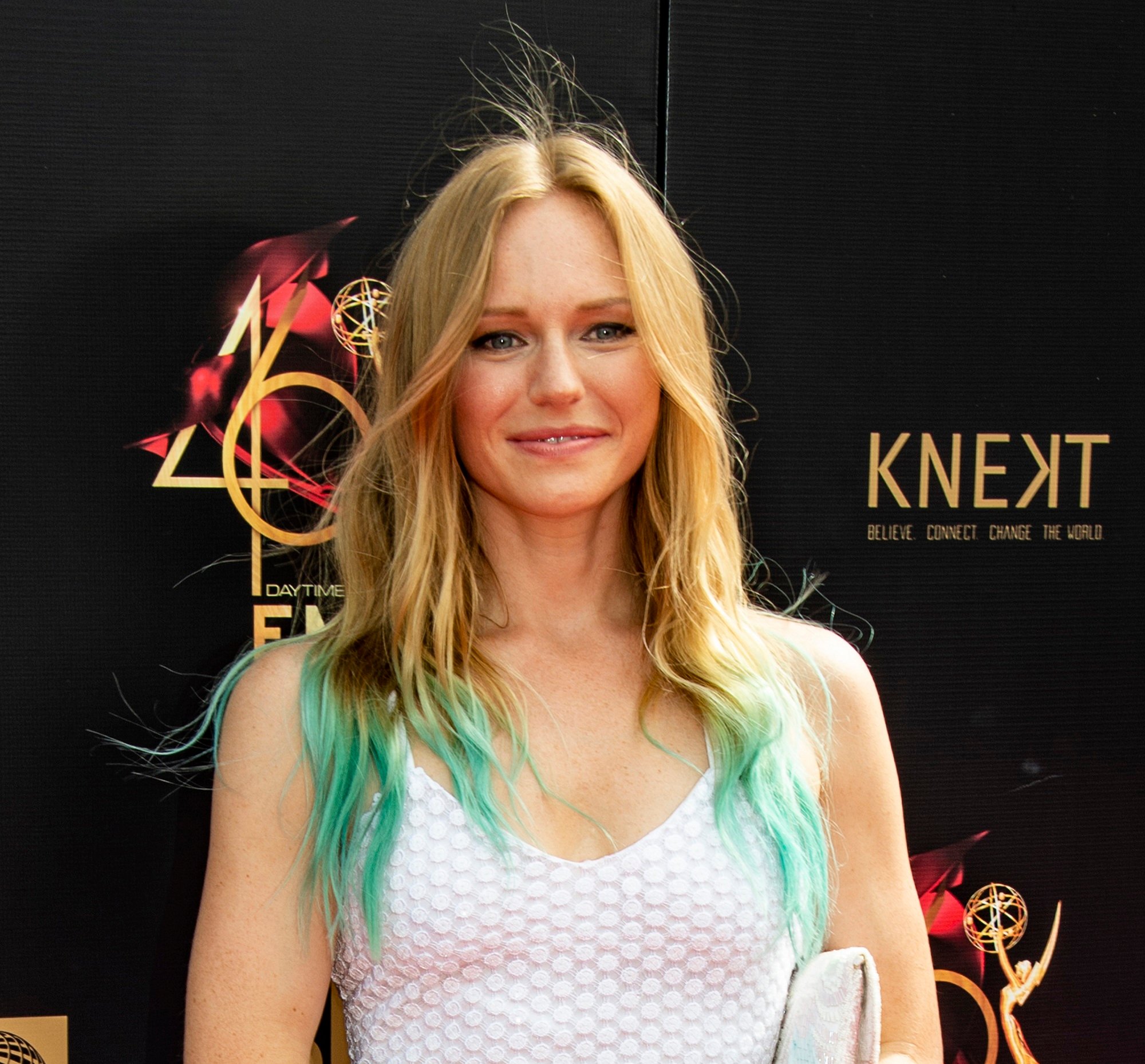 Marci Miller was on maternity leave from 'Days of Our Lives'
While she said an emotional goodbye back in May 2020, Days of Our Lives star Marci Miller was on leave from the show for very happy reasons.
Soap Opera Digest confirmed that Miller went on maternity leave so she could have her daughter — whom she named Willet James Mattison — with longtime husband Ryan Mattison. The couple frequently share photos of their new bundle of joy on their respective Instagram pages. And Mattison isn't afraid to share how much he loves Miller whenever he can.
"A very long time ago, I crushed on a girl in a lunch line. I had no idea she was far more wonderful than I ever could have imagined. Each day, I can't wait for all the beauty I get to witness by your side. Happy Birthday, my love," he said in a birthday post dedicated to her on August 3.
The next two weeks will be crucial to the 'Chabby' ship
When Miller returns to Days of Our Lives — which is set to be on Sept. 10 — things are really going to be shaky, in the beginning, for the "Chabby" ship. According to SoapHub, Abby's return to Salem is nothing if not a reluctant one. And even though she's keen to work on her marital problems with Chad, other issues come up that throw flies in the proverbial ointment.
Supposedly, Johnny DiMera is going to ask Abby to be in his movie. What's more, he's going to cast her opposite EJ! That's probably what the spoilers suggest when they say that Johnny's "casting decision" is going to cause complications in the Chabby ship.
But Days of Our Lives already has a "couples" problem. The existing couples — save for Ben and Ciara — don't seem to have the same chemistry as Chad and Abby have. So why would the Days showrunners want the couple to call it quits, after all this time?
Will Chad and Abby last?
There's some speculation that the Days of Our Lives power couple isn't going to last. It's normal for long-time soap opera couples to break up, only to get back together again through some stroke of fate. (In this case, that "stroke of fate" is Ron Carlivati's pen.) But this time, "Chabby" feels…different.
Chad seems to be fighting harder than ever for his beloved wife — and it feels like it's all in vain. The episode set to air on Sept. 13 teases that he'll be making "an emotional plea to his estranged wife" to come home. But the spoilers according to Soaps @ SheKnows seem to imply that Chad's efforts won't be successful. And that's further proven by the Sept. 17 episode, which implies that Chad will be "shocked" by a request that's made of him. But by whom? And for what? All of that seems to imply that Chabby are nothing if not on thin ice.
Now, this is all just speculation, of course. Days of Our Lives has a funny way of turning things around in ways we least expect it. (Just look at how they turned Ben and Ciara around so adeptly!) We'll just have to tune in to the upcoming episodes to find out what happens next.