'Days of Our Lives' Speculation: Sami Comes Back, and a New Rivalry is Born
Days of Our Lives has already been chock full of drama over these past few weeks. But when Sami returns, the drama amps up a notch. This time, the drama comes in the form of Sami Brady. Fans of the show know that Alison Sweeney hasn't been on the canvas for a while. And the show wrote it as "Sami getting kidnapped." But now that she's on her way back, she'll be birthing a brand new rivalry that not even she would expect. Let's take a look at what fans may be seeing in the coming weeks.
[Spoiler alert: Potential spoilers for upcoming episodes of Days of Our Lives are ahead.]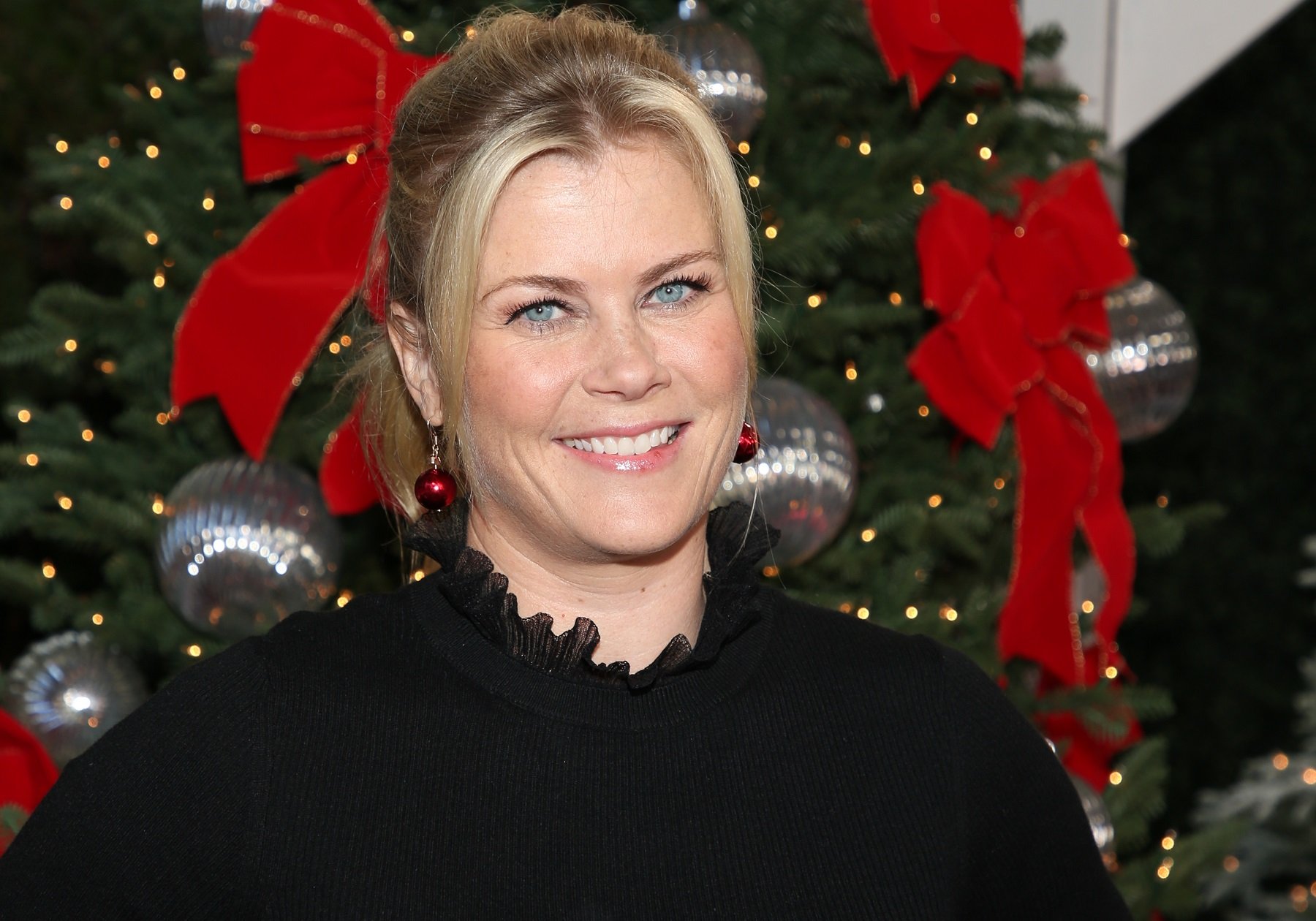 On 'Days of Our Lives,' Nicole and EJ have been heating up
In previous episodes of Days of Our Lives, it was revealed that Nicole and EJ have been heating up. During this week, we'll be seeing the pair get hot and heavy. And, Nicole's pregnancy has also been hinted at. However, the question remains: is Rafe or EJ the daddy of her baby?
"As it turns out, Nicole herself may have a bit of a bun in the oven," we reported. "Now, the kicker is, shortly after she had a bit of the horizontal mambo with Rafe, she had a steamy night of passion with EJ. This will inevitably lead to some "who's the baby daddy" drama down the line. And oh, did we mention that Alison Sweeney will soon be back on the canvas? How well do we think Sami's going to take the news of Nicole's pregnancy, folks? Not well at all, that's how."
For now, since Sami is "out of town" thanks to being kidnapped, this is all some self-contained drama. That's going to change, however, when Alison Sweeney returns to the canvas.
Alison Sweeney's return has been teased
Alison Sweeney is one of the veteran — and beloved — Days of Our Lives actors. However, periodically, she comes off the canvas to pursue other projects. And this time around was no different. Sweeney recently starred in the hit Hallmark Christmas film, Open By Christmas, and fans couldn't get enough of her in the role.
Now, according to Soaps @ SheKnows, she's back on the canvas. The outlet teases that her return to the canvas will happen on the Monday, Nov. 22 episode of the show, when Sami "reaches out" to someone. It doesn't say whom she's going to reach out to, however.
But Sami can't stay kidnapped forever. When she's finally free, she's going to make her way back to Salem. What's going to happen when she gets back, and realizes that EJ, Nicole, and Rafe are in a love triangle…and there's potentially a baby involved?
What will happen when Sami finds out what's been going on?
It's possible that Days of Our Lives is gearing up for its newest rivalry between Sami and Nicole with this face-off. If Sami gets back to Salem and finds out Nicole is pregnant, and isn't sure whether the baby daddy is Rafe or EJ, you can expect the fur to fly! There's also a possibility that there's a whole new storyline brewing here.
For example, let's say Nicole is pregnant, and EJ is the father. Then, let's say EJ and Sami get back together (hey, anything is possible). What if Nicole gave up the baby to Sami and EJ to raise?
Now, this is all just speculation. We'll just have to tune in to upcoming episodes of Days of Our Lives to find out for sure.