'Days of Our Lives' Speculation: The Devil is Controlling Marlena — And Ben is In On His Master Plan?
Days of Our Lives is putting a new twist on an old tale with Marlena's possession. And in the coming weeks, we'll be seeing how this possession is threatening other people in Salem. The latest speculation, however, suggests that Ben plays a central role in Marlena's possession. The Devil has a master plan — but is Ben Weston in on it?
[Spoiler alert: Potential spoilers for upcoming episodes of Days of Our Lives are ahead.]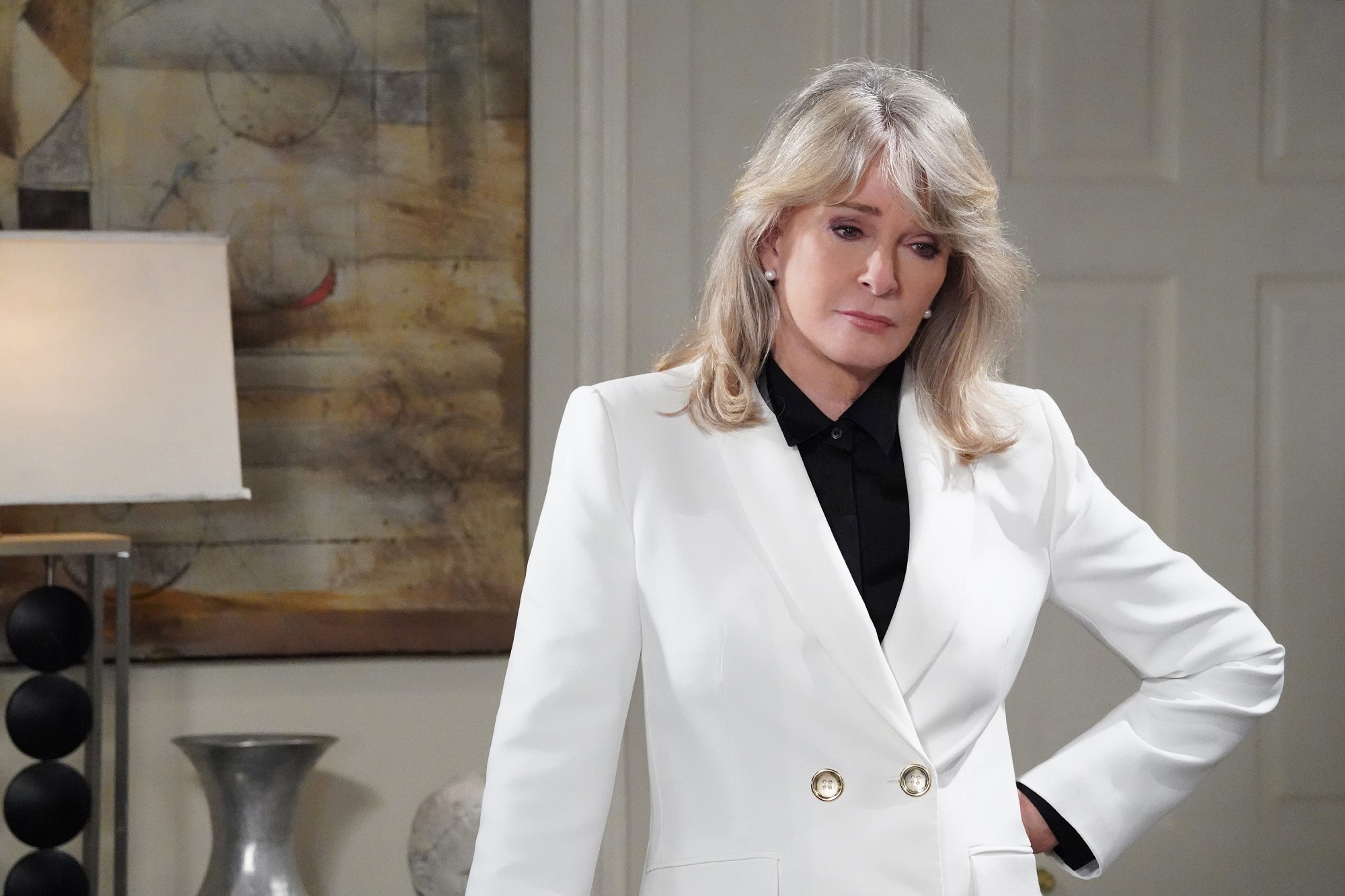 On 'Days of Our Lives,' the Marlena possession story is being brought back for a spooky Halloween season
According to Entertainment Weekly, Days of Our Lives first brought the Marlena possession story to the small-screen back in 1994. At that time, Marlena was being hypnotized by the evil Stefano DiMera to become his "lady of the night." Originally, Stefano wanted Marlena to fall in love with him. But being hypnotized left her vulnerable to demonic possession.
And for those who remember their Days history, the outlet has this bit of pop culture trivia. "Later that year (on Christmas eve) in one of the most memorable moments in American pop culture history, Marlena levitated," they wrote. "The story continued through 1995 and concluded that summer when John Black, her now-husband who was thought to be a priest at the time, had to perform an emergency exorcism."
Obviously, times have changed. What worked in the past isn't going to work today. That's why DOOL has decided to update the Marlena possession story. And they're doing it in the most innovative way possible.
Other Salem residents are being terrorized
On the Oct. 1 episode of Days of Our Lives, "Mar-Devil" made her first appearance. At that time, she whacked Julie in the head with a tray. Then John walked in and found his wife's tape recorder. (Presumably, it's full of evidence.) Just when he thought he would never have to deal with the "Mar-Devil" again, life throws him a curveball. He must really love Marlena to put up with all this mess.
Anyway, according to the Days of Our Lives spoilers from Soaps @ SheKnows, Julie's just the first of many of "Mar-Devil's" victims. In the weekly preview, it's revealed that Ben will confide in Marlena. He'll most likely be talking about his "fatherhood fears" — the same ones buggering up his relationship with Ciara. But he's blissfully unaware that Marlena's the Devil he fears so much.
Awkward.
What's Ben's role in all this?
The previous Days of Our Lives speculation suggested that Ben will be getting caught up in Marlena's — well, "Mar-Devil's" — maelstrom. Fans of the show should especially watch for signs of trouble on the Oct. 8 episode.
"Soap watchers can expect the heat to be turned up on Oct. 8, when Ben and Marlena cross paths. Ciara will be off comforting Julie about her situation with Doug, and Ben will be confronting Marlena. Needless to say, it doesn't look like it's going to go very well — in either case," we reported.
It sounds like the evil side of Ben — the side he was desperate to not pass on to any potential offspring — will be coming out. This is the Necktie Killer, after all. Now, this is all just speculation — so we'll just have to tune in to upcoming episodes of Days of Our Lives to find out for sure.