'Days of Our Lives' Spoilers: Ben and Ciara are Thrilled at 'Mar-Devil's' Interest in Their Baby
Days of Our Lives is having a devil of a time with the "Marlena is possessed" storyline, and it shows. This week, the "Mar-Devil" will be showing an awful lot of interest in Ben and Ciara's baby. And while the couple is thrilled to bits about it, they really shouldn't be. We the viewing audience know why Mar-Devil's interested in their baby, but the couple sure doesn't. Meanwhile, that's only part of the baby drama that the show will be experiencing this week. Wait until you see who's expecting a "miracle baby"!
[Spoiler alert: Potential spoilers for upcoming episodes of Days of Our Lives are ahead.]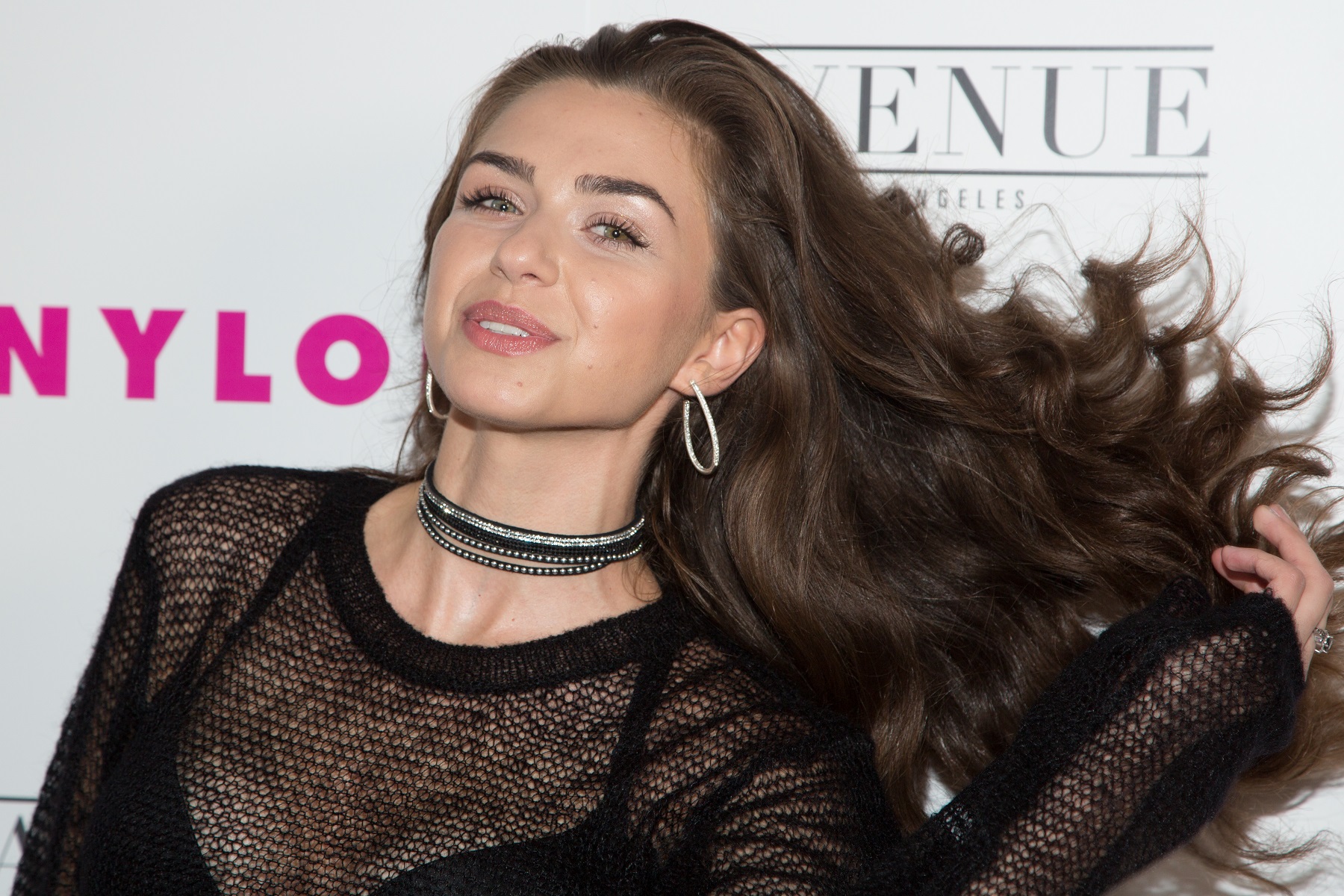 On 'Days of Our Lives,' Mar-Devil has a huge interest in Ben and Ciara's baby
"Ben and Ciara have been touched by how active a role Marlena has taken in their pregnancy. Of course, they don't realize that it's actually the shrink's unwelcome guest who is so heavily invested. What special gift does MarDevil give the parents-to-be?" reads Soaps @ SheKnows' Days of Our Lives spoilers.
And this, of course, is going on while Marlena is getting ready to officiate Abe and Paulina's wedding. (Thank God those two are still on. Love isn't dead, folks!) The devil is definitely doing double duty in Salem this week!
But the couple had better watch out!
We, the viewing audience, know why Mar-Devil is so interested in Ben and Ciara's baby. But Days of Our Lives fans know better than to underestimate the devil. And Ben and Ciara's failure to recognize that Marlena isn't Marlena will cost them dearly if they're not careful.
SoapHub believes that this will all come to a head on the Tuesday, Nov. 16 episode of the show. Fans can definitely expect Ben and Ciara to come together to conquer this evil, too, if they're able to stop the devil from his ultimate plans. Will the young couple be able to pull it off?
Meanwhile, Nicole and Rafe may be expecting a child together
Remember when Nicole and Rafe finally consummated their relationship on Days of Our Lives? Well, the star-crossed lovers might be welcoming a little bundle of joy as a reward for their indiscretions. According to Celeb Dirty Laundry, Nicole followed up her steamy table-bonking session with Rafe with a steamy horizontal mambo session with EJ. And, somewhere in between all that steam, Nicole ended up pregnant.
Naturally, Days of Our Lives fans will be asking, "who's the daddy?" (Where's Maury when you need him?) "It looks like Nicole will let herself land in bed with EJ during the week of November 15-19," reports the outlet. "Could Nicole get a huge surprise when she turns out to be pregnant soon? If so, will the father be Rafe or EJ – and will Nicole's potential miracle baby survive long enough to be born?"
Since we know that Alison Sweeney's Sami will be back on the canvas soon, we'll definitely be seeing a lot of drama between these four on upcoming episodes of Days of Our Lives.