'Days of Our Lives' Spoilers: Ben and Ciara's Honeymoon, 'Beyond Salem' Teasers
On this week's 'Days of Our Lives' spoilers, Ben and Ciara go on their honeymoon, and the stage is set for the 'Beyond Salem' spin-off.
Days of Our Lives continues to turn up the heat. This week, Cin shippers get their greatest wish as their One True Pairing goes on their long-awaited honeymoon. Plus, Beyond Salem gets the setup for its storylines.
[Spoiler alert: Potential spoilers for upcoming episodes of Days of Our Lives are up ahead.]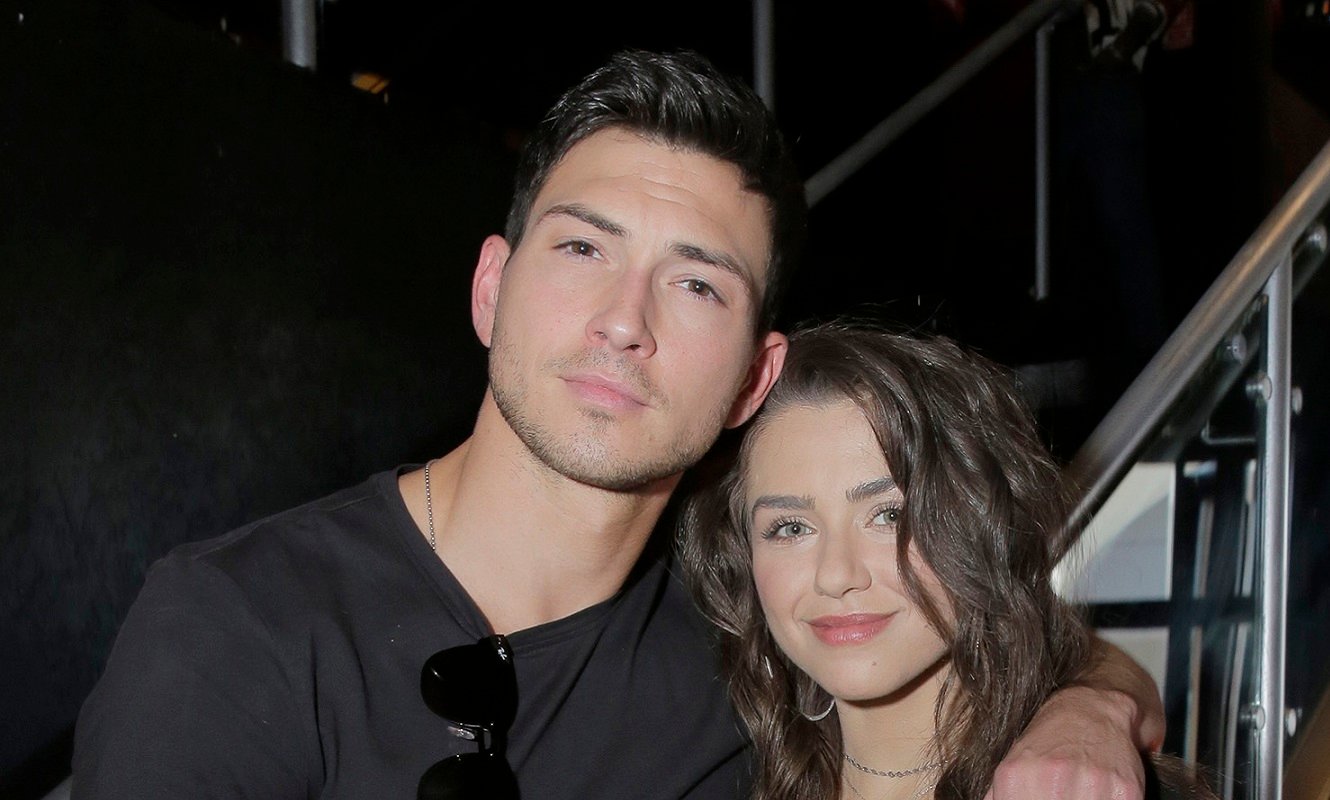 On 'Days of Our Lives,' Ben and Ciara go on their honeymoon
One of the first things that Soaps @ SheKnows explores in their Days of Our Lives spoilers is the Ben and Ciara honeymoon. They'll be sharing their plans for a much-needed bae-cation with Shawn. But as some Beyond Salem speculation teases, Ben and Ciara will get roped into a mission outside of Salem, which really isn't quite the romantic trip one thinks it'd be.
But they're not the only couple getting ready to enjoy some wedded bliss. Justin and Bonnie are going forward with their wedding. And a fly is thrown into the ointment when Bonnie's ex-sister-in-law rides into the frame.
And then there's the issue of John.
John gets word of a secret mission — which will be explored in 'Beyond Salem'
On September 2, Days of Our Lives will feature John getting word of a secret mission. According to SoapHub, this "secret mission" will be the cornerstone of the much-anticipated Days of Our Lives spinoff, Beyond Salem.
There has been no shortage of speculation about the storyline of the show. NBC, however, has done a very good job of keeping it all under wraps. What is known, however, is that "stolen jewels" will be at the center of the show, and that intrigue is what drives John into the web of deception.
A lot of your favorite Days characters will be on the limited series, which premieres on September 6 on Peacock, NBC's premium streaming service.
Meanwhile, elsewhere in Salem
Other storylines that will be explored in the coming weeks on Days of Our Lives feature Paulina and Chanel. Things between Chanel and Johnny are heating up, and Paulina is ready to dispense some loving advice. The problem is, Chanel isn't here for it.
Chanel is also contending with Johnny's twin sister, Allie, hating their new romance. The question of how far Allie will go to break up the happy couple, though, remains in the air.
And as for the Rafe/Nicole/Ava triangle? Just when you think it's all simmered down, perpetual villainess Gabi brings it roaring back to life. But that's nothing compared to what's going on with Gabi and Phillip, Gabi and Chad…Gabi and pretty much everybody in Salem, really.