'Days Of Our Lives' Spoilers: Ciara Gets Married, A Backstreet Boy Joins the Cast
'Days of Our Lives' spoilers this week reveal Ciara Brady's upcoming nuptials and a Backstreet Boy's upcoming role on the show.
Days of Our Lives is in its last week of new episodes before it gets pre-empted by the Olympic games. But fans can take comfort in knowing that there's lots of drama ahead. Read on to find out more details about what fans can expect from upcoming episodes of the show.
[Spoiler alert: Potential spoilers for upcoming episodes of Days of Our Lives are up ahead.]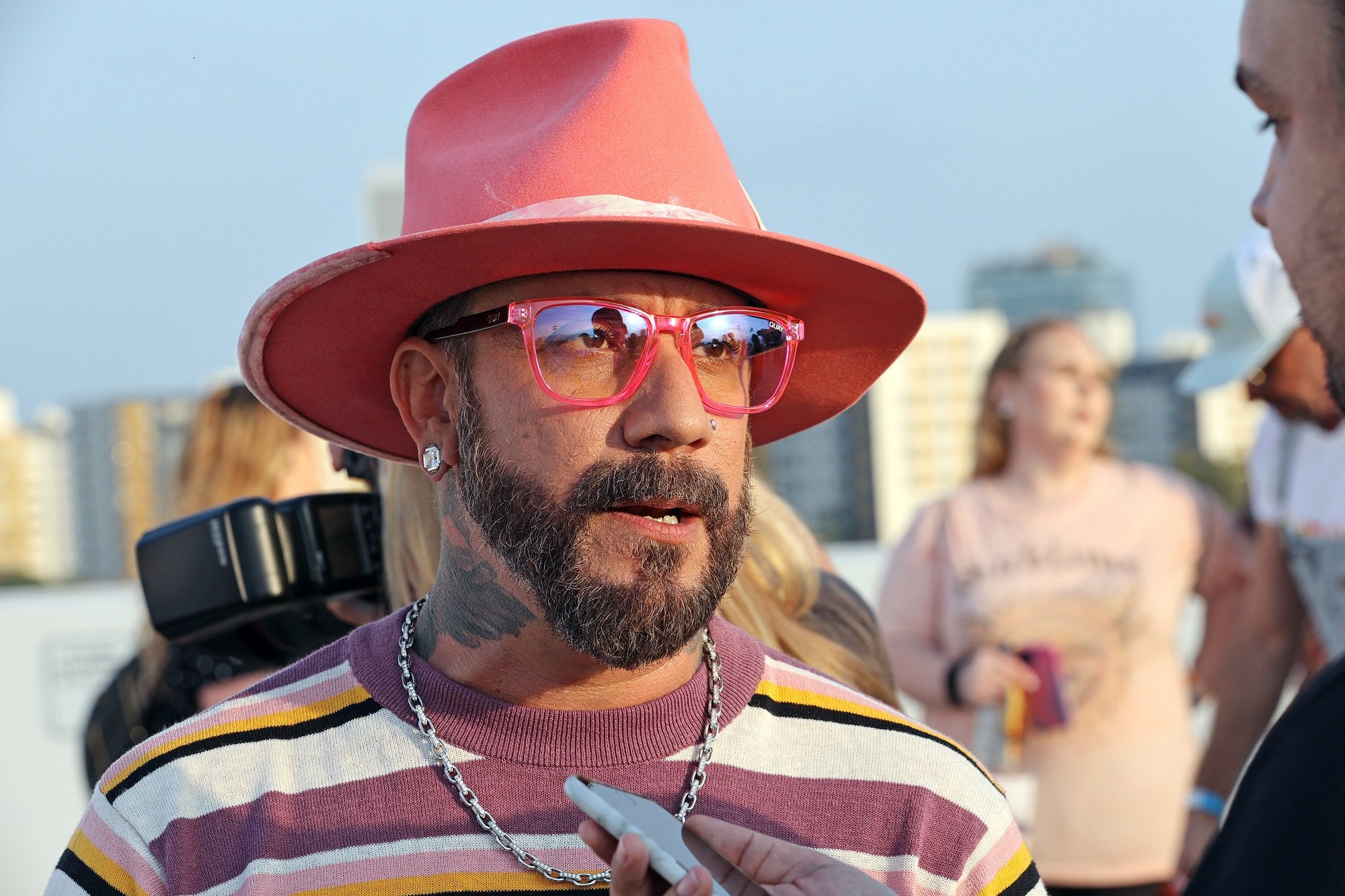 AJ McLean will have a role on 'Days of Our Lives'
If you're a Backstreet Boys and a Days of Our Lives fan, you're in for a treat. AJ McLean, best known for his work with the 1990s boy band, is getting a role on the show.
In a recent TikTok video, McLean announced his arrival in Salem. "There is a certain daytime TV show that my grandmother and I used to watch when I was growing up," he said. "And I'll drop a couple of hints: Bo, Hope, Patch… Ring a bell? Well, yours truly is making a guest appearance as a driver – that's my name on the show – on this show right here."
McLean also teased that fans would be "very excited" about the drama to come on his grandma's favorite show.
Ciara Brady will get married — but to whom?
Days of Our Lives fans already know that Ciara is in the throes of her amnesia. Even though she's getting some good memories of Ben back, she seems more determined to marry Theo with each passing day. And it looks like today will be the day she finally gets married.
But, if you believe SoapHub, she just might not make it down the aisle. This is definitely good news for Ciara and Ben shippers. Remember, there are plenty of people who are #TeamCin — and that includes Allie, who recently helped jog Ciara's memories with Ben.
Nevertheless, Ciara and Allie will share a warm moment right before her "big day" today. Is this the perfect time to throw things off?
Meanwhile, elsewhere in Salem
Other storylines on Days of Our Lives promise messiness galore, too.
As SoapHub reports, the fallout from Eric and Nicole's dinner party continues, and Nicole will tell EJ that Samantha is also cheating on him. Nicole will bring receipts, too, in the form of the letter from Kristen DiMera.
And, 227 fans, rejoice: Marla Gibbs is reuniting with Jackée Harry! That's right: the legendary actress joins the cast as Paulina's mother, Olivia Price. Excitement is in store, to be sure!