'Days of Our Lives' Spoilers: Gabi's Deviousness Reaches a Fever Pitch
This week's Days of Our Lives spoilers feature Gabi (Camila Banus) reaching a fever pitch with her methods of deception. Plus, Marci Miller returns to the canvas as Abigail DiMera. And something terrible threatens to come between Paulina and Abe's happiness.
[Spoiler alert: Potential spoilers for upcoming episodes of Days of Our Lives are up ahead.]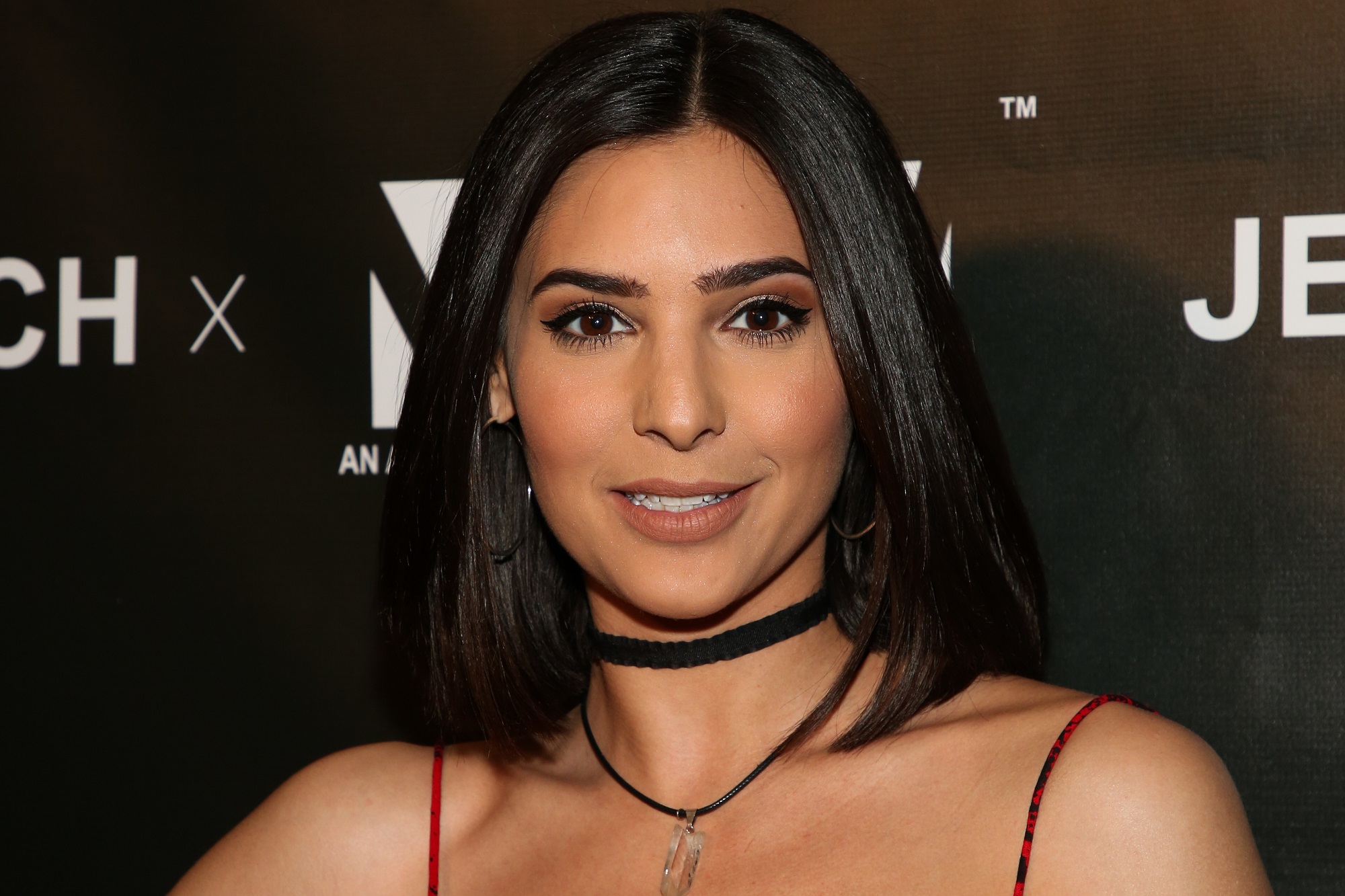 On 'Days of Our Lives,' Gabi's deviousness reaches a fever pitch — but may come to an end
Days of Our Lives spoilers for this week reveal that Gabi may finally have to answer for all her devious ways. Lately, she's been trying to manipulate Brady together with her new partner-in-crime, Jake. But according to SoapHub, her wicked ways will be in the spotlight this week when Philip gets in the middle of everything.
"Luckily for Philip, his childish antics actually helped uncover Gabi's duplicity – don't you just hate it when the spyware you installed on someone else's computer gets rumbled by a Gunthar? – so, rather than continue hating on Brady, he rushed over to give Ms. Hernandez a piece of his mind!" they tease.
In the coming weeks, Philip pointing the finger at Gabi will leave her stuck between a rock and a hard place. Will Gabi continue her lie? Or will she spill the beans on upcoming episodes of Days of Our Lives?
Marci Miller is back on the canvas
As we previously reported, the beloved Marci Miller is finally returning to Days of Our Lives as fan-favorite Abigail DiMera. This is good news for "Chabby" shippers, who are finally ready to see Chad and Abby come back together. But while Chad is certain that he wants his beloved Abby back, SoapHub isn't so sure that their reunion will be a happy one.
"First and foremost, what's the status of her marriage to Chad DiMera (Billy Flynn)?" they ask, rhetorically. "Is Abigail ready to forgive the husband who was foolishly duped into sleeping with Gwen (Emily O'Brien) and got her devious sis pregnant?" Obviously, Gwen miscarried, which is terrible. However, getting another woman pregnant is often a deal-breaker for any marriage. And add the sibling factor into play, and things will get really hairy between everyone.
The outlet's Days of Our Lives spoilers also tease that Chad and Abby may go to counseling with Marlena to save their marriage. But it just might be too little, and too late. The Chabby ship is starting to crash, shippers.
What's going to come between Paulina and Abe?
Poor Paulina. She just can't seem to catch a break. And this week's Days of Our Lives spoilers suggest that things are going to get worse for the beloved character before they get better.
According to Soaps @ SheKnows, keep an eye out for the Sept. 14 episode, when Paulina takes Marlena into her confidence. The outlet teases that Paulina will want a sympathetic ear about the situation with Abe, which seems to be heading downhill. Their on-again, off-again romance is back on again, but there's some question about whether it will last for good this time.
At the crux of Abe's issue lies the question of his daughter with Paulina. It was always a messy situation from the beginning: Tamara Price raised Lani, claimed to be Lani's mother, and claimed that Abe was Lani's father. Now, though, that all that has been exposed as a lie, Abe has some questions. What will the latest Days of Our Lives reveal about Lani's paternity? We'll just have to tune in to find out.