'Days of Our Lives' Spoilers: Guilty Consciences, Labor Pains, and Revenge
'Days of Our Lives' spoilers for the week of May 23 will be emotional, with confessions and guilty consciences as the theme.
Days of Our Lives spoilers for May 23 – 27 promise an emotional week for Salem residents. From keeping secrets to plotting revenge, a lot is going down. Let's look at what's happening in Salem.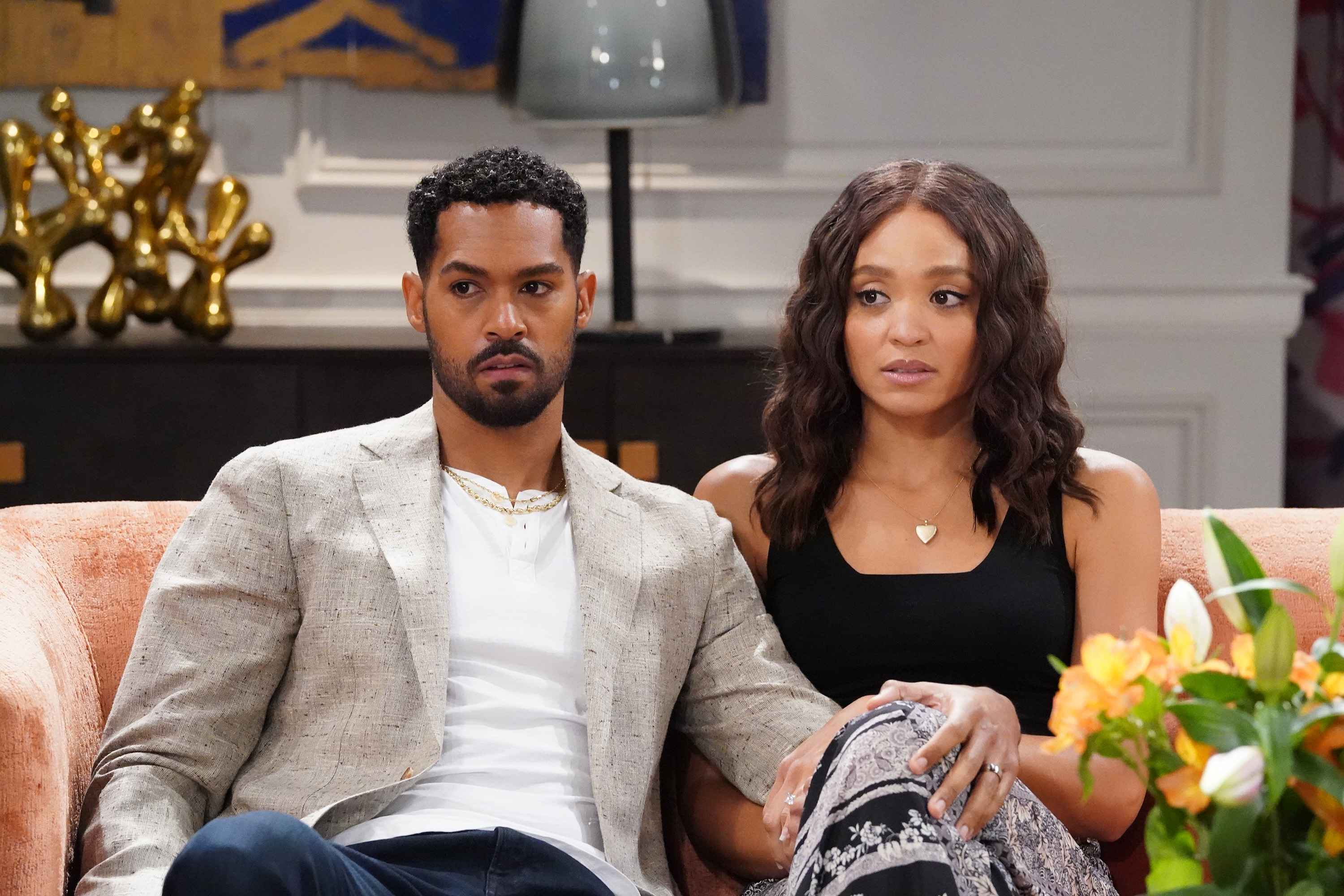 'Days of Our Lives' spoilers say Lani and Paulina Price deal with guilty consciences
Last week was dramatic for Lani Price (Sal Stowers) and her family. After discovering her father, TR Coates (William Christian), was responsible for shooting her husband Eli Grant (Lamon Archey), Lani was devastated. Fearing her mother, Paulina Price (Jackée Harry), was in danger, Lani rushed to her apartment.
Lani arrived in time and shot and killed TR as he was about to hit Paulina. Like any good mother, Paulina wants to protect her daughter and takes the rap for TR's death. As her mother faces life behind bars, Lani's wracked with guilt. But she's not the only one.
According to Days of Our Lives spoilers from Soap Hub, Paulina's conscience weighs on her after Abe Carver (James Reynolds) confesses his love for her. With pressure mounting, one must wonder how long Lani and Paulina will keep this secret from their significant others?
Belle Brady seeks comfort after an argument with Jan Spears
Jan Spears' (Heather Lindell) pregnancy has strained Belle and Shawn Brady's (Martha Madison and Brandon Beemer) marriage. Things will worsen for the couple after Belle and Jan's latest argument causes complications for the mom-to-be. Worried about his unborn baby, Shawn will rush Jan to the hospital and stay by her side.  Of course, Shawn will be furious and lash out at Belle.
Upset over the situation, Belle seeks comfort from EJ DiMera (Dan Feuerriegel). EJ's going through a bad day after Kristen DiMera (Stacy Haiduk) causes chaos at a board meeting. Belle and EJ commiserate over their problems, and he catches her off guard. 
According to Days of Our Lives spoilers from Celeb Dirty Laundry, EJ makes a confession to Belle. Chances are, the admission might be he's falling in love with her. If so, it means more trouble for the Shelle marriage.
'Days of Our Lives' spoilers indicate Leo Stark and Gwen Rizczech team up for revenge
It's been a month since Leo Stark (Greg Rikaart) and Gwen Rizczech (Emily O'Brien) were left at the altar by their grooms. Still nursing broken hearts, Leo and Gwen want revenge against those who wronged them. Deciding two heads are better than one, the dastardly duo team up. 
Leo's quest for revenge begins after an argument with Nancy Wesley (Patrika Darbo). Nancy will have a lot to get off her chest regarding Leo's betrayal of Craig Wesley (Kevin Spirtas). While his confrontation with Nancy makes him furious, she won't be his first victim.
Leo set his sights on getting payback toward Sonny Kiriakis (Zach Tinker) and Will Horton (Chandler Massey). The trio has a complicated history, which will bring more chaotic. According to Soaps.com, Days of Our Lives spoilers suggest Leo will give Sonny a night he wishes he could forget.
Speculation is Leo will drug Sonny, and when Mr. Kiriakis wakes the following day, he won't recall the previous night's events. Knowing Leo, he's taken precautions to ensure he has incriminating evidence against Sonny. Sonny and Will survived Leo's past schemes, but will this latest one tear them apart?