'Days of Our Lives' Spoilers June 27 – July 1: Sami Catches EJ and Belle Together
Days of Our Lives spoilers reveal it'll be a week of shocking discoveries. Two couples will be caught in an intimate moment while an arrest is made. Here's a sneak peek of what's happening in Salem for June 27 through July 1.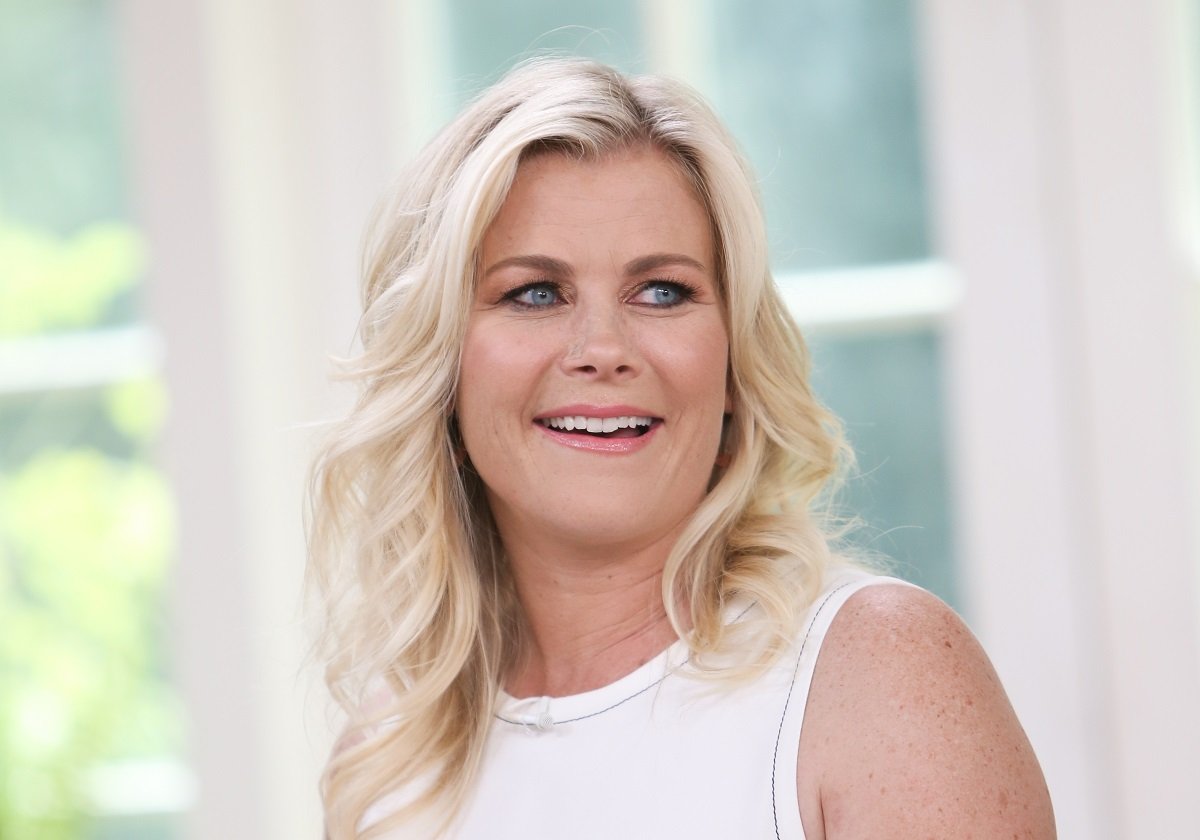 'Days of Our Lives' spoilers reveal Sami Brady will catch her ex-husband with her sister
It's the moment fans have been waiting for since Sami Brady (Alison Sweeney) returned to Salem. While Sami's been away, her ex-husband EJ DiMera (Dan Feuerriegel) has been getting close with her sister Belle Brady (Martha Madison). EJ and Belle's relationship is heating up quickly, and they've been discreet in their encounters.
RELATED: 'Days of Our Lives': Fans Sense Chemistry Between Belle and EJ
However, according to Soaps.com, Days of Our Lives spoilers reveal that Sami will catch EJ and Belle in a rendezvous. Although Sami's moved on with Lucas Horton (Bryan Dattilo), it'll still hurt seeing EJ with another woman, especially her sister. Sami will be stunned at EJ and Belle's relationship, and her reaction will be explosive.
Meanwhile, Belle's ex-husband Shawn Brady (Brandon Beemer) is also moving on. Chloe Lane (Nadia Bjorlin) and Brady Black (Eric Martsolf) catch Shawn kissing Jan Spears (Heather Lindell). As Shawn's friend, Chloe will try to convince him it's a mistake to get involved with Jan.
Ben Weston and Ciara Brady receive a special gift
Salem's favorite couple, Ben Weston (Robert Scott Wilson) and Ciara Brady (Victoria Konefal) have had a tough time. After the ordeal with the Devil kidnapping baby Bo, the family is ready to relax. They'll get an opportunity to go on a much-needed trip thanks to Ciara's mother, Hope Brady (Kristian Alfonso).
Hope sends Ben and Ciara a special gift, a sailboat. Like her parents did decades earlier, Ciara, Ben, and baby Bo embark on a journey. Their trip will take them beyond Salem, where they'll meet up with Hope for a long-overdue reunion.
'Days of Our Lives' spoilers indicate Lani Price is arrested
Last week was a joyous time when Paulina Price (Jackee' Harry) and Abe Carver (James Reynolds) tied the knot. However, the newlyweds face their first issue as a married couple when Lani Price (Sal Stowers) gets into trouble. According to Celeb Dirty Laundry, Days of Our Lives spoilers reveal that Lani is arrested for TR Coates' (William Christian).
RELATED: 'Days of Our Lives' Spoilers: Guilty Consciences, Labor Pains, and Revenge
Lani's family rallies around her as her freedom and career are in jeopardy. With the thought of prison looming, DA Melinda Trask (Tina Huang) offers her a plea deal. Will Lani take the deal, or will she risk her day in court?
Chanel Dupree's life is in danger
Chanel Dupree (Raven Bowens) has been having a difficult time recently. She's conflicted over her feelings for Johnny DiMera (Carson Boatman) and Allie Horton (Lindsay Arnold). Chanel decided to take time for herself while sorting out her feelings, but a near-death experience might have her change her mind.
According to Fame10, Days of Our Lives spoilers say Chanel will be held at knifepoint by Sarah Horton (Linsey Godfrey). Sarah's hallucinations spiral out of control, and Chanel becomes the latest person in Sarah's attack. It'll take a miracle to save the young woman, but her frightening ordeal may spark a decision about her future.
RELATED: 'Days of Our Lives' Speculation: Allie and Chanel Make It Official