'Days of Our Lives' Spoilers June 6 – 10: Tragedy Strikes the DiMera Household
'Days of Our Lives' spoilers for the week of June 6 through 10 reveal that a tragic death rocks Salem.
Days of Our Lives spoilers indicate it'll be a week of gloom and doom in Salem. Susan Banks' (Stacy Haiduk) psychic abilities are in full force as she predicts tragedy is near. Let's look at what's in store for the characters from June 6 through 10.
[Spoiler alert: Potential spoilers for upcoming episodes of Days of Our Lives are ahead.]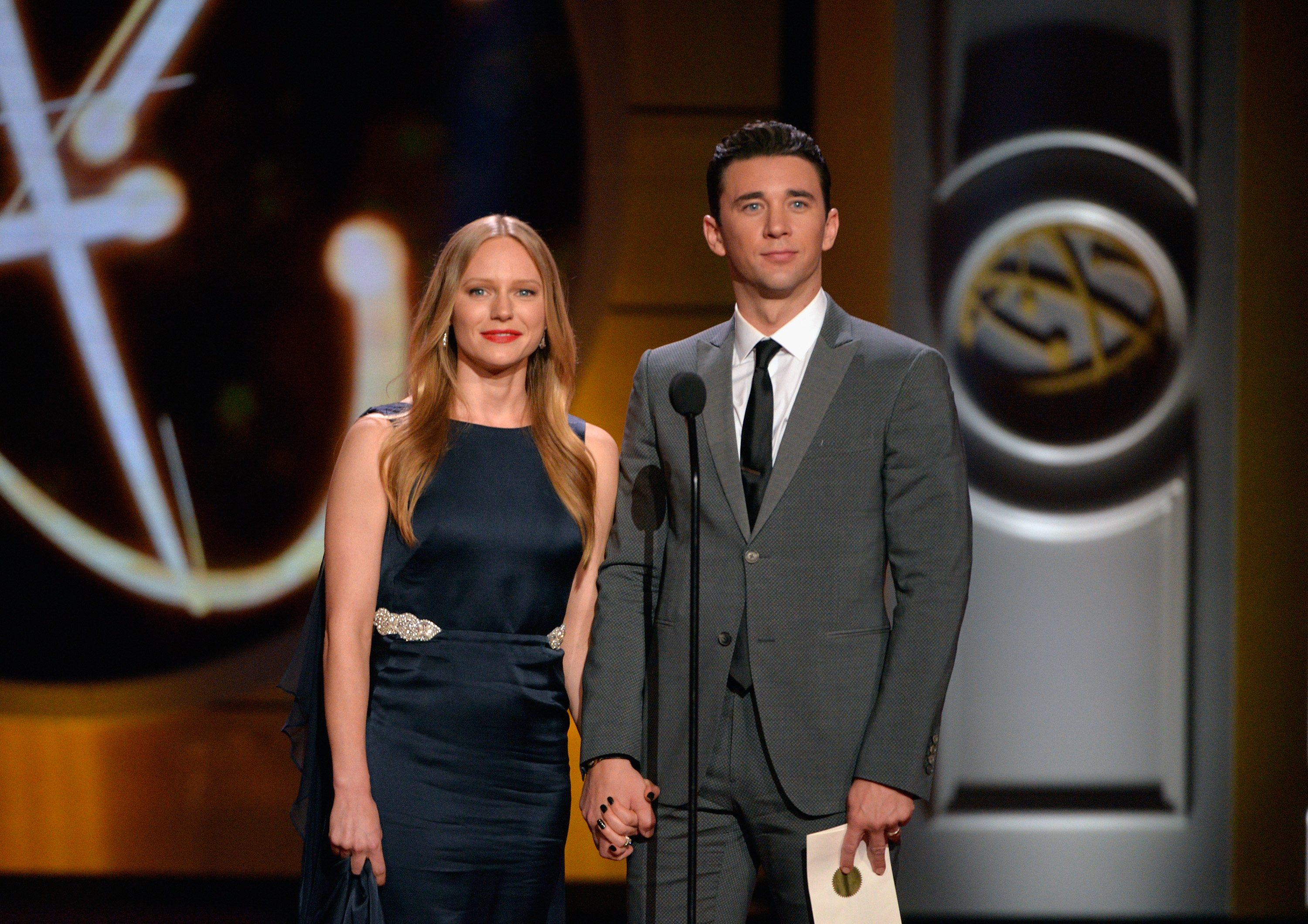 'Days of Our Lives' spoilers imply danger is lurking for Abby Deveraux
Reunited couple Abby Deveraux (Marci Miller) and Chad DiMera (Billy Flynn) are blissfully happy and ready to expand their family. However, little do they realize that their lives will be shattered.
The week starts with Abby investigating a news story whose subject has Chad concerned for his wife. Chad's worries over his family's safety increase when Thomas DiMera (Cary Christopher) discovers Leo Stark (Greg Rikaart) hiding in the DiMera mansion. Leo's been out for revenge ever since his wedding to Craig Wesley (Kevin Spirtas) was ruined.
Since Chad was the one who exposed Leo's crimes, he's on Mr. Stark's enemy list. With Leo breaking into his house, Chad will be on high alert when protecting his family. However, it may be too late.
According to Soaps.com, Days of Our Lives spoilers, Chad makes a horrific discovery by the end of the week. Since there are rumors Abby will meet a gruesome death; one can imagine Chabby's love story comes to a tragic end.
Jan Spears lashes out at Marlena Evans
What's supposed to be a happy time in Jan Spears' (Heather Lindell) life, is unpleasant for others. Jan being pregnant with Shawn Brady's (Brandon Beemer) baby has created turmoil. Shawn and Belle Brady (Martha Madison) have separated, much to Jan's delight. 
However, her joy is short-lived when she lashes out at Belle's mother, Marlena Evans (Deidre Hall). Jan should know by now stress isn't good for the baby. After an argument with Belle, she already had one scare, and more complications could arise. Jan and Shawn will grow closer with their baby's health at risk.
Meanwhile, Belle and EJ DiMera's (Dan Feuerriegel) relationship continues to heat up. EJ has a sensual dream about Belle, which will make it more transparent how he feels about his sister-in-law. However, Belle might have doubts.
According to Celeb Dirty Laundry, Days of Our Lives spoilers say that Belle and her dad John Black (Drake Hogestyn), clash over EJ. Being the protective dad he is, maybe John warns his daughter against a romance with EJ.
'Days of Our Lives' spoilers reveal Sarah Horton confronts Gwen Rizczech
Last week was a massive moment for Xarah fans. Sarah Horton's (Linsey Godfrey) memory is finally returning, and she's ready to reunite with Xander Kiriakis (Paul Telfer). Although Xander got on Sarah's bad side by pretending baby Mickey was still alive, she found it in her heart to forgive him.
However, she has no forgiveness for her enemy Gwen Rizczech (Emily O'Brien). After learning Gwen knew she was being held captive on the island, Sarah has a lot to get off her chest. According to Fame 10, Days of Our Lives spoilers say that Sarah and Gwen's jailhouse confrontation will become heated.
Gwen's already in a foul mood, but Sarah's visit might be what pushes her over the edge. Being the conniving schemer she is, Gwen isn't finished wreaking havoc in everyone's lives, and Sarah may have become enemy number one.