'Days of Our Lives' Spoilers and Pre-Emptions for June 13: Fallout From Abby's Murder
Days of Our Lives spoilers indicate it'll be a short but emotional week for soap fans. The soap opera will be pre-empted on June 16 and 17 for golf, but there will be three days of can't miss action in Salem. Here's a look at what to expect for June 13 through 15.
[Spoiler alert: Potential spoilers for upcoming episodes of Days of Our Lives are ahead.]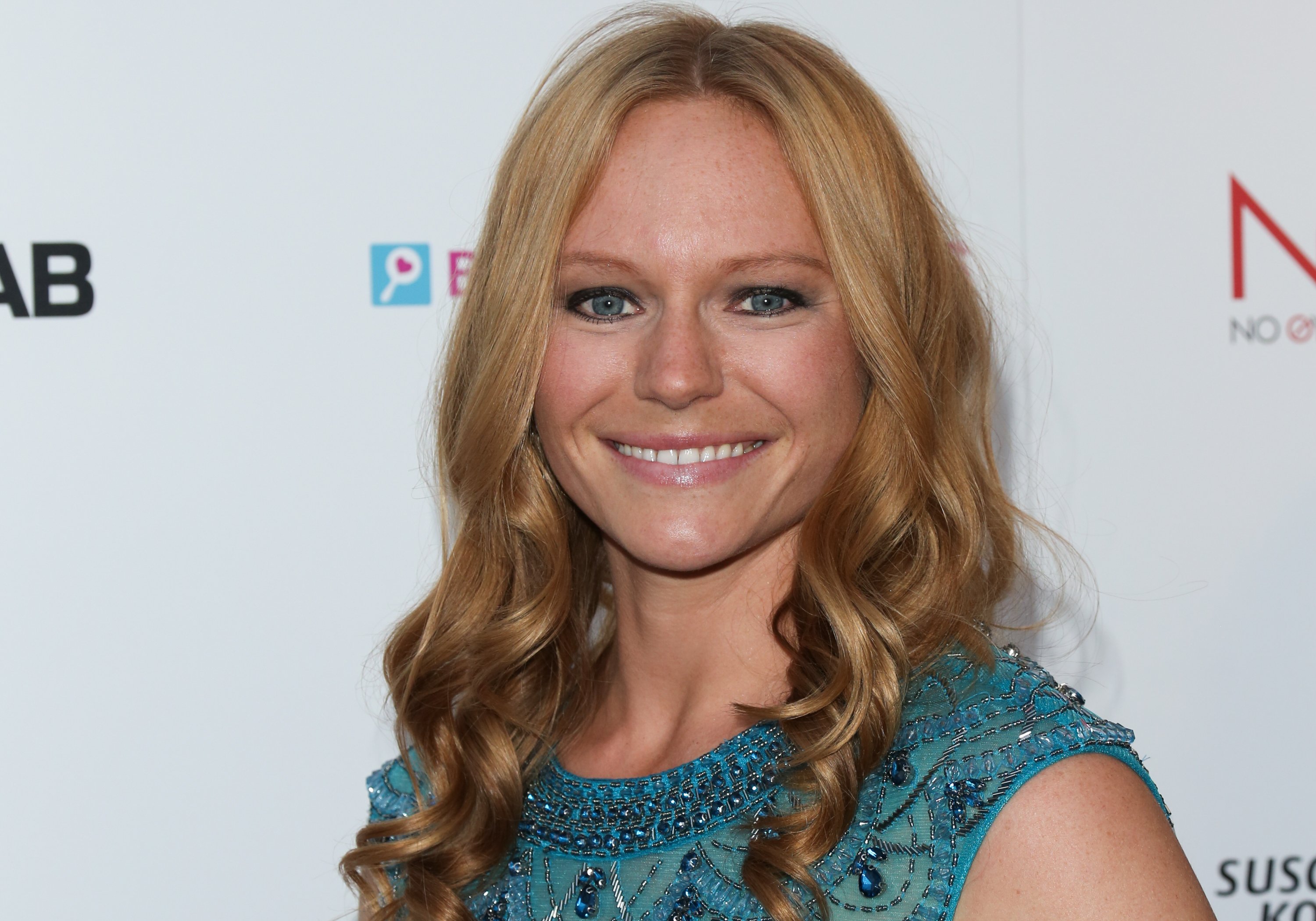 'Days of Our Lives' spoilers reveal Abby Deveraux's death will rock Salem
After months of rumors, fans have confirmation that Abby Deveraux (Marci Miller) bites the dust. The beloved heroine meets a gruesome end when a mystery assailant murders her. A heartbroken Chad DiMera (Billy Flynn) immediately sets out to find his wife's killer.
RELATED: 'Days of Our Lives' Spoilers June 6 – 10: Tragedy Strikes the DiMera Household
According to Soaps.com, Days of Our Lives spoilers say that Chad will accuse Kate Roberts (Lauren Koslow) of murder. Since Abby was investigating Sami Brady's (Alison Sweeney) kidnapping, Chad naturally suspects Kate and Lucas Horton (Bryan Dattilo). Chad is the only one who knows that Lucas, not EJ DiMera (Dan Feuerriegel), kidnapped Sami and agreed to keep the secret. Now Chad regrets his decision since it appears Abby's death might be tied to Kate and Lucas.
While Kate proclaims innocence, Lucas' behavior raises suspicions. Lucas wakes up the day after Abby's murder with no recollection of what happened the previous night.
More suspects are added to the list
There are plenty of people who wanted Abby dead. Among those is her half-sister Gwen Rizczech (Emily O'Brien), who blames Abby for ruining her wedding to Xander Kiriakis (Paul Telfer). Gwen is currently in jail but made a mystery phone call last week. So it's possible she could've ordered a hit on her sister.
Gwen's buddy Leo Stark (Greg Rikaart) suspects she may have had Abby murdered and voices his accusations. However, Gwen quickly brings up how Leo was motivated to get revenge on Abby and Chad. With the two being prime suspects, the partnership between Gwen and Leo might be ending.
'Days of Our Lives' spoilers indicate Chanel Dupress is still torn between two loves
Chanel Dupree (Raven Bowens) has found herself in a tough predicament. Like many characters, she's torn between two lovers. What makes the situation complicated is that it's two siblings she has to choose between.
RELATED: 'Days of Our Lives' Weekly Spoilers Roundup: Johnny Dumps Chanel For Gabi?
Chanel is still married to Johnny DiMera (Carson Boatman); however, she has feelings for his sister Allie Horton (Lindsay Arnold). The twins demanded that Chanel choose between them, but she needed time to decide. However, according to Soap Dirt, Days of Our Lives spoilers suggest that Allie and Chanel grow closer.
Will Allie be able to convince Chanel they belong together? Or will her plot send Chanel into Johnny's arms?
Belle Brady and EJ DiMera hit the sheets
After weeks of teasing, Belle Brady (Martha Madison) and EJ can no longer avoid temptation. With Belle a single woman now that she's separated from Shawn Brady (Brandon Beemer), it's time for her to move on. Naturally, that takes her straight to EJ.
According to Celeb Dirty Laundry, Days of Our Lives spoilers reveal more steamy moments are on the way for the two. While Ejelle fans are ecstatic, odd are some Salem residents won't be thrilled with the new couple.
Meanwhile, another couple is facing turmoil in their relationship Gabi Hernandez (Camila Banus), and Li Shin (Remington Hoffman) have been hitting things up in and out of the boardroom. However, this week Li delivers terrible news to Gabi that might impact their budding romance.
RELATED: 'Days of Our Lives': Jan's Pregnancy Strains Belle and Shawn's Marriage