'Days of Our Lives' Spoilers and Pre-Emptions for May 30 – June 3
Days of Our Lives spoilers indicate it'll be a short but game-changing week for Salem. One couple heads for splitsville while another discusses expanding their family. Here's what to look forward to during the week of May 30 thru June 3.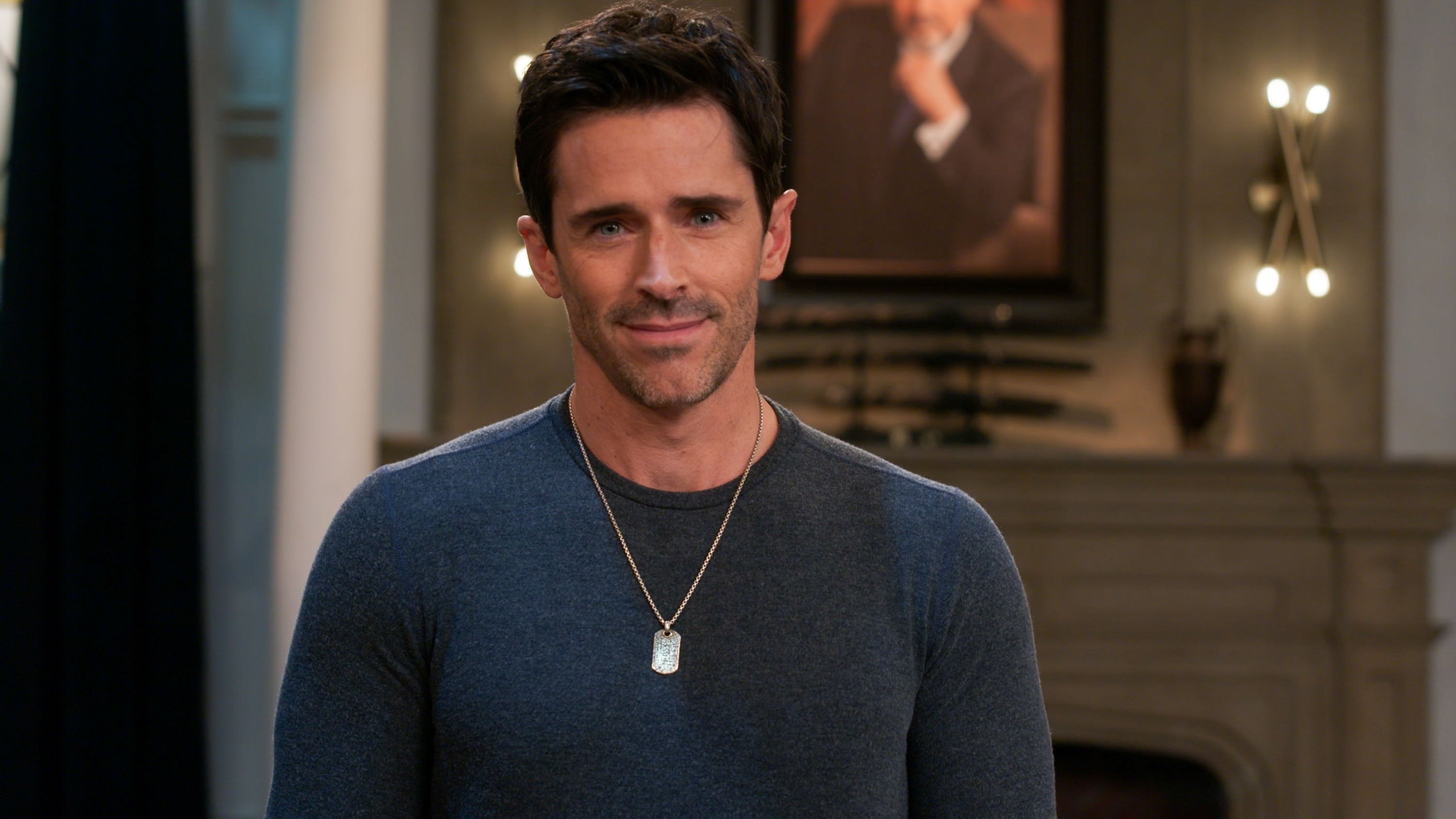 'Days of Our Lives' will be pre-empted starting May 30
Bad news, Days of Our Lives fans, this week will be filled with pre-emptions. Beginning Monday, May 30, the show will be pre-empted due to coverage of The French Open. The pre-emptions continue on June 2 and 3 with more tennis coverage.
However, fans will see new episodes on May 31 and June 1. Although it's a short week, there's still lots of drama packed into the two episodes.
'Days of Our Lives' spoilers say Belle and Shawn Brady will end their marriage
Belle and Shawn Brady (Martha Madison and Brandon Beemer) have faced many challenges. Yet, the couple's marriage has been tested because of Jan Spears' (Heather Lindell). Belle was devastated to learn Jan was pregnant with Shawn's baby. To make matters worse, Shawn arranged for Jan to be released from prison and moved her into their home.
RELATED: 'Days of Our Lives': Fans Are on Belle's Side in the Jan Situation
The tension is rising in the Shelle marriage, and according to Celeb Dirty Laundry, Days of Our Lives spoilers say, Belle asks Shawn for a separation. Shawn isn't ready to give up, yet he may have lost Belle to EJ DiMera (Dan Feuerriegel). Belle and EJ's attraction continues to grow, and the couple shares another steamy kiss. This time their liplock will be witnessed by Nicole Walker (Arianne Zucker).
Nicole being the troublemaker she secretly is, will encourage EJ to go after Belle. While Nicole knows this will devastate her arch-nemesis Sami Brady (Alison Sweeney), it'll also cause further heartache for Shawn.
Baby fever rises in Salem
2022 is the year of the baby boom in Salem. Ciara Brady (Victoria Konefal) and Ben Weston (Robert Scott Wilson) welcomed their son Bo. The new parents plan a future for their newborn, which involves asking Rafe Hernandez (Galen Gering) to be the godfather.
After their harrowing ordeal with the Devil, Ciara and Ben are protective of their son. So when Jan asks to babysit to practice for her upcoming motherhood, Ciara's reluctant to accept the offer.
Speaking of children, the DiMera household may hear the pitter-patter of more little feet. According to Soaps.com, Days of Our Lives spoilers indicate Abby Deveraux (Marci Miller) and Chad DiMera (Billy Flynn) discuss having another baby. However, their plans may be disrupted if the rumors of tragedy befalling Abby come true.
'Days of Our Lives' spoilers suggest Xander Kiriakis reaches through to Sarah Horton
Poor Xander Kiriakis (Paul Telfer) can't seem to do anything right when it comes to his lady love Sarah Horton (Linsey Godfrey). He's been trying to help Sarah recover her memory, which is slowly coming back. However, he made things worse when pretending her daughter Mickey was still alive.
RELATED: 'Days of OUr Lives' Speculation: Sarah Reunites With an Ex – but It's Not Xander
When Sarah learned the truth about Mickey's death, she was forced to relive one of the most painful parts of her life. Although she vowed she didn't want anything to do with Xander, he's not giving up. According to Fame10, Xander asks Chanel Dupree (Raven Bowens) for a favor in soothing things over with Sarah.
Whatever Xander has in store appears to work because he and Sarah reach a massive breakthrough in their relationship.
Leo Stark's path of destruction begins
Hell hath no fury like a scorned man. After having his wedding ruined, Leo Stark (Greg Rikaart) is set on revenge on those who destroyed his big day. Sonny Kiriakis (Zach Tinker) became his first target, with Leo drugging his cookies. The next day, a confused Sonny is taken to the hospital, where Will Horton (Chandler Massey) rushes to his side.
Will is furious with Leo and wants to go after the conniving con artist. However, Sonny manages to calm his husband and tells him to be patient in their quest to take down Leo. The two better hurry up because Leo's path of destruction continues and will become deadlier.
RELATED: 'Days of Our Lives': Chad and Abby Team up to Expose Leo