'Days of Our Lives' Spoilers: Rafe Proposes, Will Nicole Say 'Yes'?
'Days of Our Lives' couple Rafe Hernandez and Nicole Walker might be taking the next big step in their relationship.
Days of Our Lives spoilers indicate changes in Rafe Hernandez (Galen Gering) and Nicole Walker's (Arianne Zucker) relationship. The two are being billed as Salem's next super couple, with many fans wondering what's next for the pair. Well, Rafe is about to stun Nicole with an important question.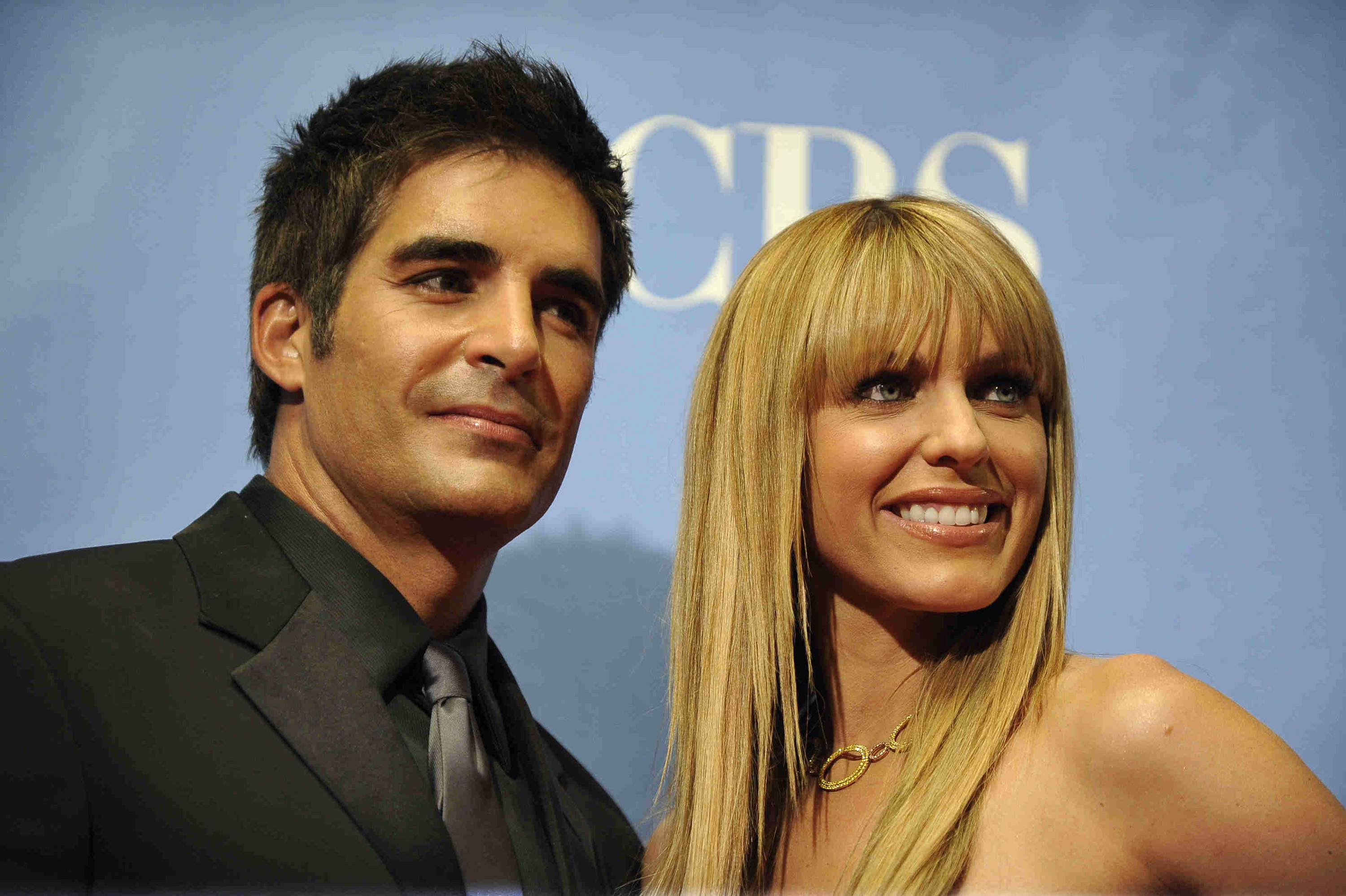 'Days of Our Lives' spoilers say wedding bells are on the horizon for Rafe Hernandez and Nicole Walker
Rafe is Salem's hottest detective and has dated many of the town's most beautiful women. Nicole is the lucky lady who currently calls Rafe her beau. The couple went through many obstacles to be together, including trouble from Rafe's ex and Nicole's former friend Ava Vitali (Tamara Braun).
A scorned Ava tried to get revenge on the couple by framing Rafe to look like a dirty cop. Rafe's reputation, job, and freedom were on the line as he stood trial with Nicole by his side. Luck was on the couple's side when Rafe was found not guilty.
Rafe and Nicole's love couldn't be denied despite attempts to break them up. After a rough start to the year, the two are in bliss. But their relationship will be altered by Rafe's next decision. According to Soaps.com, Days of Our Lives spoilers say that Rafe is ready to take the next step in his relationship with Nicole.
The marriage proposal catches Nicole Walker off guard
After a day out with Holly Jonas (Elin Alexander), Rafe and Nicole return home for a quiet night. However, their evening takes an unexpected turn with Rafe's romantic gesture. Rafe gives Nicole a stuffed Duke bear and another sparkly surprise. Nicole is stunned to find the diamond ring and immediately knows what's coming.
Rafe professes his love for Nicole before getting on bended knee to pop the question. While many women would say yes, Nicole won't eagerly accept. She's caught off guard by Rafe's proposal and feels that they're moving too fast.
Given Nicole's bad luck in the marriage department, it's understandable why she's hesitant to say "yes." Yet, Rafe's not giving up; he loves Nicole and wants to be a family with her and Holly. He's ready for them to start this next chapter of their lives and persuades Nicole that they can be happy together.
Eric Brady's presence causes problems for the engaged couple
Nicole will accept Rafe's proposal, and the wedding planning begins. However, like many Days of Our Lives couples, Rafe and Nicole's journey to the altar will be bumpy. The biggest obstacle is Nicole's ex-husband Eric Brady (Greg Vaughan).
Eric's return has shaken up Nicole, and although they've moved on, speculation is she's not over her ex. Since Eric is staying in town, he and Nicole will see more of each other. Nicole's feelings for Eric will resurface in the coming weeks. Nicole might find herself jealous of Eric helping his ex-girlfriend Sarah Horton (Linsey Godfrey).
Nicole's lingering feelings for Eric won't go unnoticed by Rafe. Many fans believe the only reason he proposes to Nicole is to keep her away from Eric. However, Rafe's plan may backfire, and he'll be left heartbroken.
Fans might as well start taking bets now on when and if Rafe and Nicole make it down the aisle.