'Days of Our Lives' Spoilers: The Devil is in Dr. Marlena Evans Black
This week's Days of Our Lives spoilers focuses on all the changes happening in Salem this week — and in the coming weeks. Marlena's possessed by the devil. She'll be forced to bend to the Devil's will. And Abe and Paulina get another threat to their relationship. Things in Salem are a mess, to say the least!
[Spoiler alert: Potential spoilers for upcoming episodes of Days of Our Lives are up ahead.]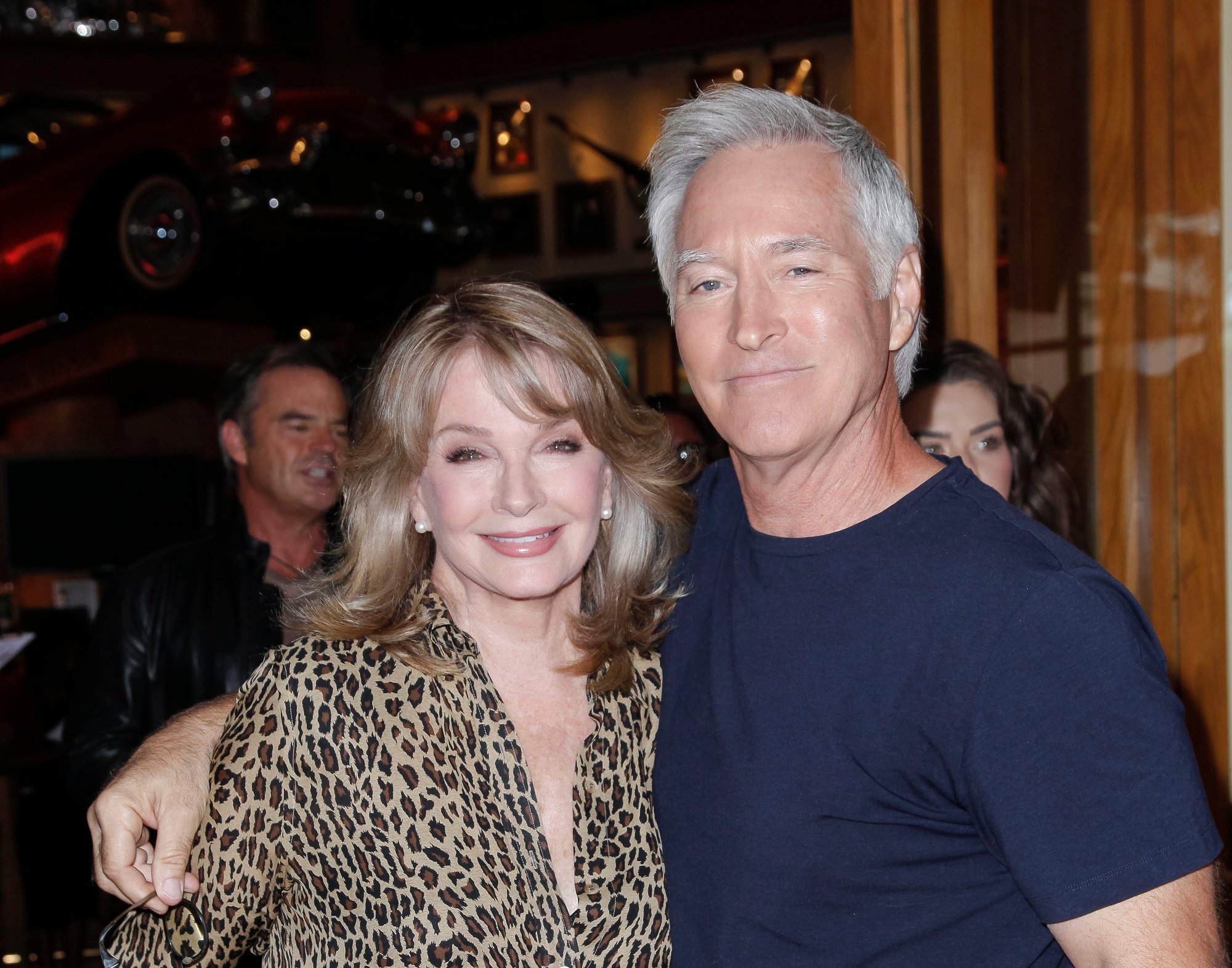 On 'Days of Our Lives,' Marlena's forced to bend to the Devil's will
SoapHub is reporting that things are getting really bad with Marlena's possession. Upcoming episodes of Days of Our Lives will reveal that she'll have to bend to the Devil's will. And this isn't just a "Halloween haunting," Days fans. Based on the teasers, it looks like Marlena's going to be possessed for quite some time.
"Meanwhile, the Devil works to make Marlena Evans Black (Deidre Hall) bend to his will and it looks like his efforts may just pay off," reports the outlet. "His evil plans are revealed and you will not believe what he truly wants. Grab your popcorn, soap fans, this disturbing scheme is one to watch!"
But what, exactly, does the Devil have in store?
Her actions floor everyone around her
Look for Marlena to really go full-tilt evil on Oct. 22, when Days of Our Lives spoilers tease that she'll be doing the Devil's bidding when it comes to Julie. On that day, the Devil will decide that Julie must be kept quiet at all costs. Is this really the end of the line for Doug's wife? And what will happen to Doug if Marlena (or the Devil that possesses her) wipes poor Julie out?
John, meanwhile, has been completely clueless about how his wife has been possessed. (He really should know what's going on by now — this has been going on since the 1990s, John.) But on Oct. 22, he'll get to see the Devil in full bloom. How is he going to react when it all "comes out" on that day?
Meanwhile, Abe is rushed to the hospital
In other Days of Our Lives news, Abe is going from planning a sweet wedding with Paulina to getting rushed to the hospital. According to Soaps @ SheKnows, we don't know, quite yet, what he's going to the hospital for. But there's some speculation that things are pretty serious.
"How does Abe go from happily planning his future with Paulina to being rushed to the hospital?" asks the outlet, rhetorically. And we can't help but wonder what happens next, too.
Look for things to implode with the happy couple on Oct. 22. They may end the show with a cliffhanger — and leave us wondering what will happen to Abe in the hospital, and why he got rushed there in the first place. Will this be enough to make Paulina come clean about all she's been hiding? We'll just have to tune in to upcoming episodes of Days of Our Lives to know for sure.