'Days Of Our Lives' Spoilers for the Week of July 23: Will Ciara Become Theo's Wife?
On this week's Days of Our Lives, the Ciara-Theo drama continues to ramp up. She's definitely intent on becoming Theo's wife. But recent events have triggered happier times with Ben. Certainly, Ciara-Ben shippers will be in for a roller coaster ride this week.
[Spoiler alert: Potential spoilers for the upcoming week's Days of Our Lives are up ahead.]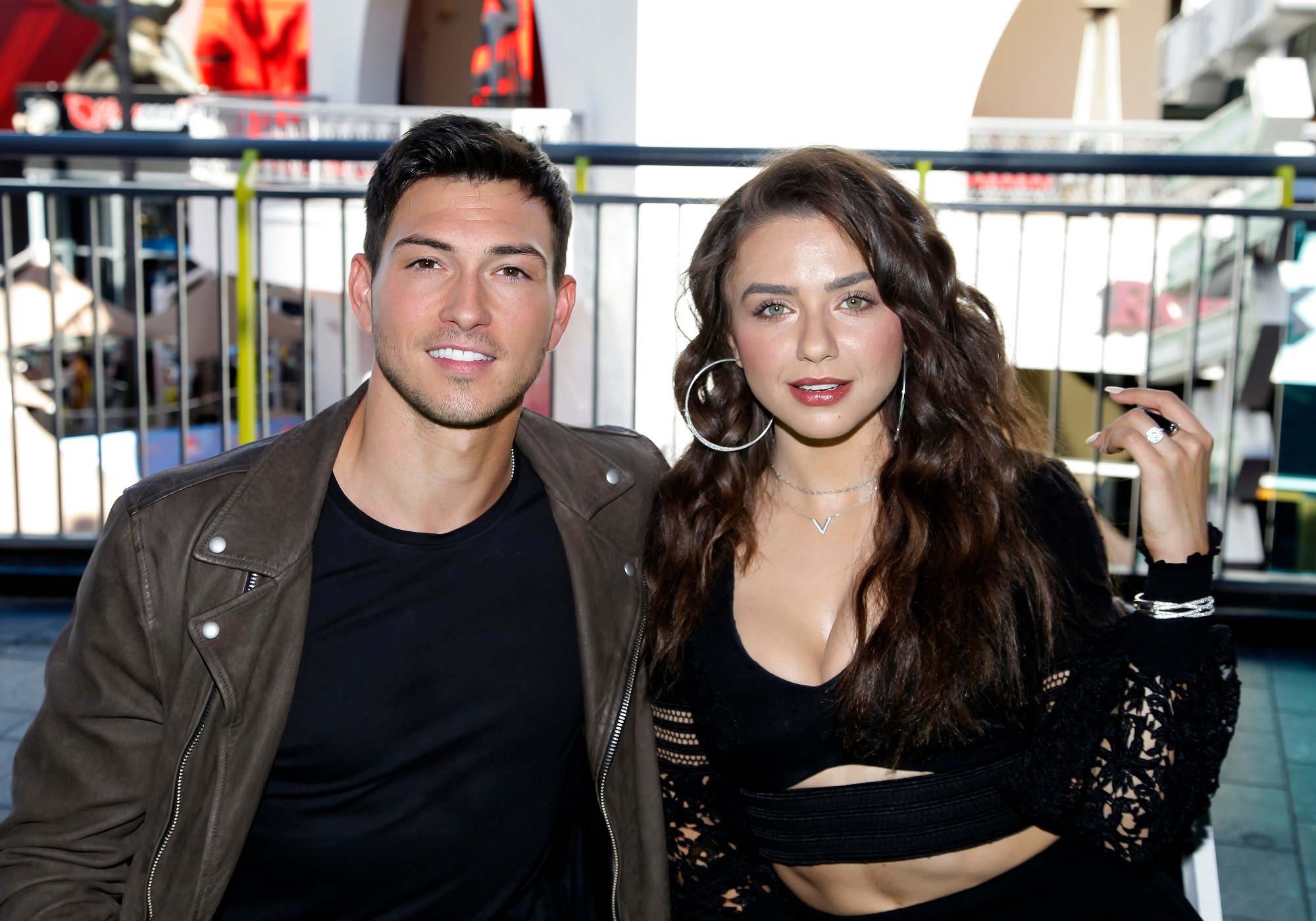 This week's 'Days of Our Lives' episodes will feature Ciara and Theo
Recent episodes of Days of Our Lives have shown Ciara (Victoria Konefal) in the throes of amnesia. But her memories seem to be jogged over these past few weeks. She'll get flashes of memories of better times with Ben (Robert Scott Wilson). Yet, this week's episodes will still focus on Ciara being bound and determined to make it down the aisle with Theo.
According to Soaps @ She Knows, expect everyone in Salem — from Allie, to Claire, to yes, even Ben himself — to work overtime to prevent Ciara from getting married to Theo. Allie, especially, is working overtime to help Ciara remember the happier times with Ben — including the day they got married. (Allie is definitely #TeamCin, guys.)
Claire, too, thinks Ciara is making the biggest mistake of her life, but that's not going to go over well with the soon-to-be bride. Expect Claire and Ciara to duke it out — if not literally, then definitely figuratively.
Will Ciara sign the divorce papers?
It seems highly unlikely that Ciara will be able to get the divorce papers signed, sealed, and delivered in two weeks or less. However, this is Salem, and as Days of Our Lives has shown, anything is possible.
Fame10 reports that Ciara just might push through a quick divorce — and marry Theo on the same day she officially becomes a single woman. This might seem devastating to Ciara-Ben shippers — but, there's some speculation that this could lead to a divorce from Theo and an even bigger wedding to Ben in the future.
As for Ben, he's absolutely devastated that the love of his life is off with another man. (Who wouldn't be, really?) But this week, we'll see how far Ben is really willing to go to prevent Ciara from marrying the wrong man. For what it's worth, Theo's getting opposition to the marriage from his side, too.
Meanwhile, elsewhere in Salem
Ciara and Ben aren't the only couple going through drama in Salem.
This week's Days of Our Lives will also focus on the fall-out between Eric and Nicole. After all it took for them to finally get reunited, their anniversary party went way far left. (Isn't that how every social event in Salem goes?) Now, they're going to have to deal with everything that just got revealed.
Fans might also want to keep an eye on Bonnie and Justin, and the fallout from Bonnie's proposal that just felt like too much and too soon. Things are definitely going to get complicated between those two in the upcoming weeks.
RELATED: 'Days of Our Lives' Speculation for July 12: Which Character Is 'Spiraling'?
Related post url: