'Days of Our Lives' Spoilers for the Week of August 20th: Who Kidnapped Sami? Are Ben and Ciara Finally Getting Together?
Now that Days of Our Lives is back on the air, fans can't get enough of the drama in Salem. This week's upcoming spoilers focus on Ben and Ciara's challenging love life, and the potential identity of Sami's kidnapper. Expect secrets and lies to cause drama explosions all over Salem.
[Spoiler alert: Potential spoilers for upcoming episodes of Days of Our Lives are up ahead.]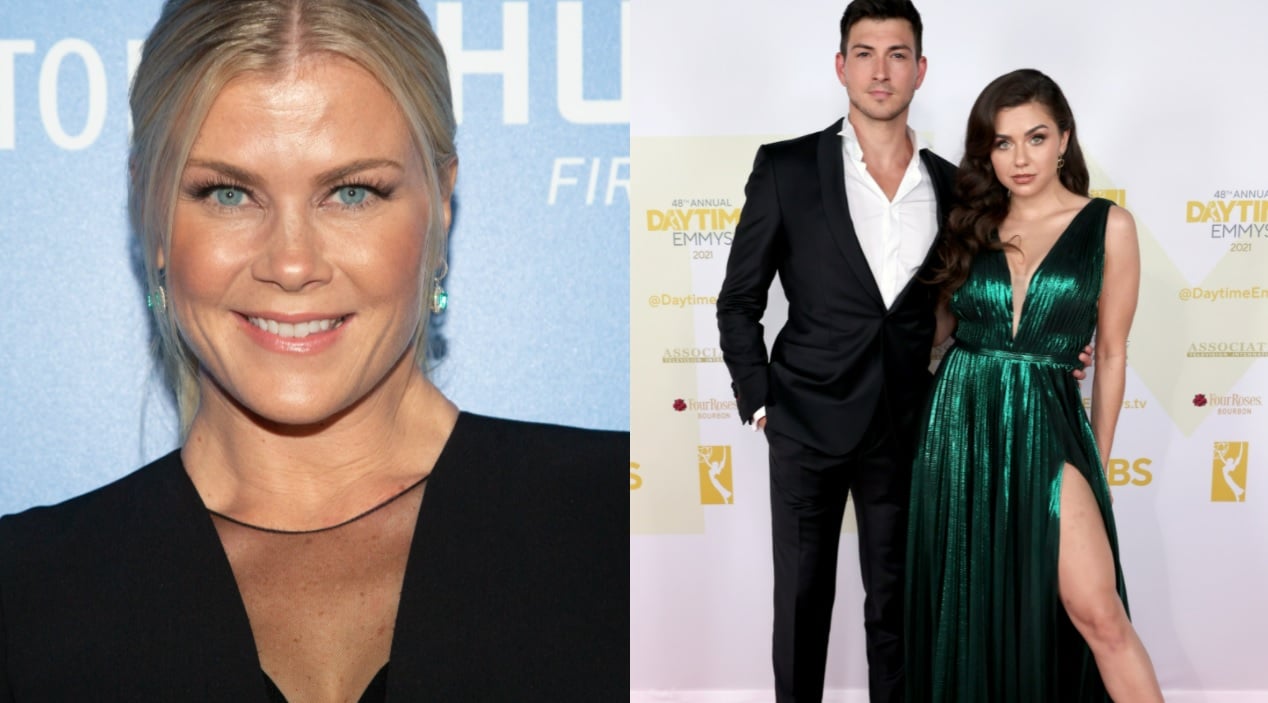 This week's 'Days of Our Lives' spoilers focus on the growing Ben and Ciara story
The Days of Our Lives spoilers for this week from SoapHub tease that Ben and Ciara are finally getting it together, and their true love story will finally begin in earnest this week.
The outlet teases that Friday, August 13, will be a big day for Cin shippers, as Ciara finally has a "breakthrough" about Ben.
But the outlet doesn't get into specifics about what that breakthrough really entails.
They love each other — or do they?
Other Days of Our Lives spoilers tease that next week, Ciara will receive an "interesting proposal" — but it's not clear who she'll get it from, or whether she'll take it. Additionally, August 20th is teased to be a "big day" for Cin shippers, as Ben and Ciara are reportedly getting ready to walk down the aisle again on that day.
But if Ben and Ciara do get married again, it won't be without its fair share of drama. The police are hot on their tail. Theo's not going to take getting jilted at the altar lying down. And all of Salem is up in arms about their latest stunt.
And this is assuming, of course, that Ciara gets all of her memories back and remembers that she loves Ben. What if she doesn't, though? Won't that be a proverbial fly in the ointment?
Meanwhile, will the identity of Sami's kidnapper be revealed?
According to Soaps @ SheKnows, the upcoming Days of Our Lives episodes will reveal the true identity of Sami's kidnapper. We know that Alison Sweeney is "off the canvas" on Days for a little while — and she'll definitely pop up again in the future — but while she's shooting other projects, she'll be hidden by someone…but whom?
One option is Lucas. Her ex-husband/lover may have whisked her away for her own protection, especially after EJ kicked her out upon finding out about their affair. But Kristen is also a potential kidnapper.
There's also the possibility that Sami "kidnapped" herself — that she faked her own kidnapping to get away from EJ DiMera once and for all. Anything's possible in Salem, after all.
RELATED: 'Days of Our Lives' Comings and Goings: Eileen Davidson Returns, But Who's Leaving?