'Days of Our Lives' Star Greg Vaughan Reveals He's Sticking Around Salem For Good
After much back and forth — and speculation — 'Days of Our Lives' star Greg Vaughan has revealed that he's back on the canvas for good.
When it was revealed that Greg Vaughan would be returning to Days of Our Lives, fans wondered if he'd stick around for a long time. After all, as fans know from the past, Vaughan didn't leave the show on good terms. However, there's some good news for fans of the actor. As it turns out, Vaughan will be hanging around Salem for quite some time. Great news, indeed!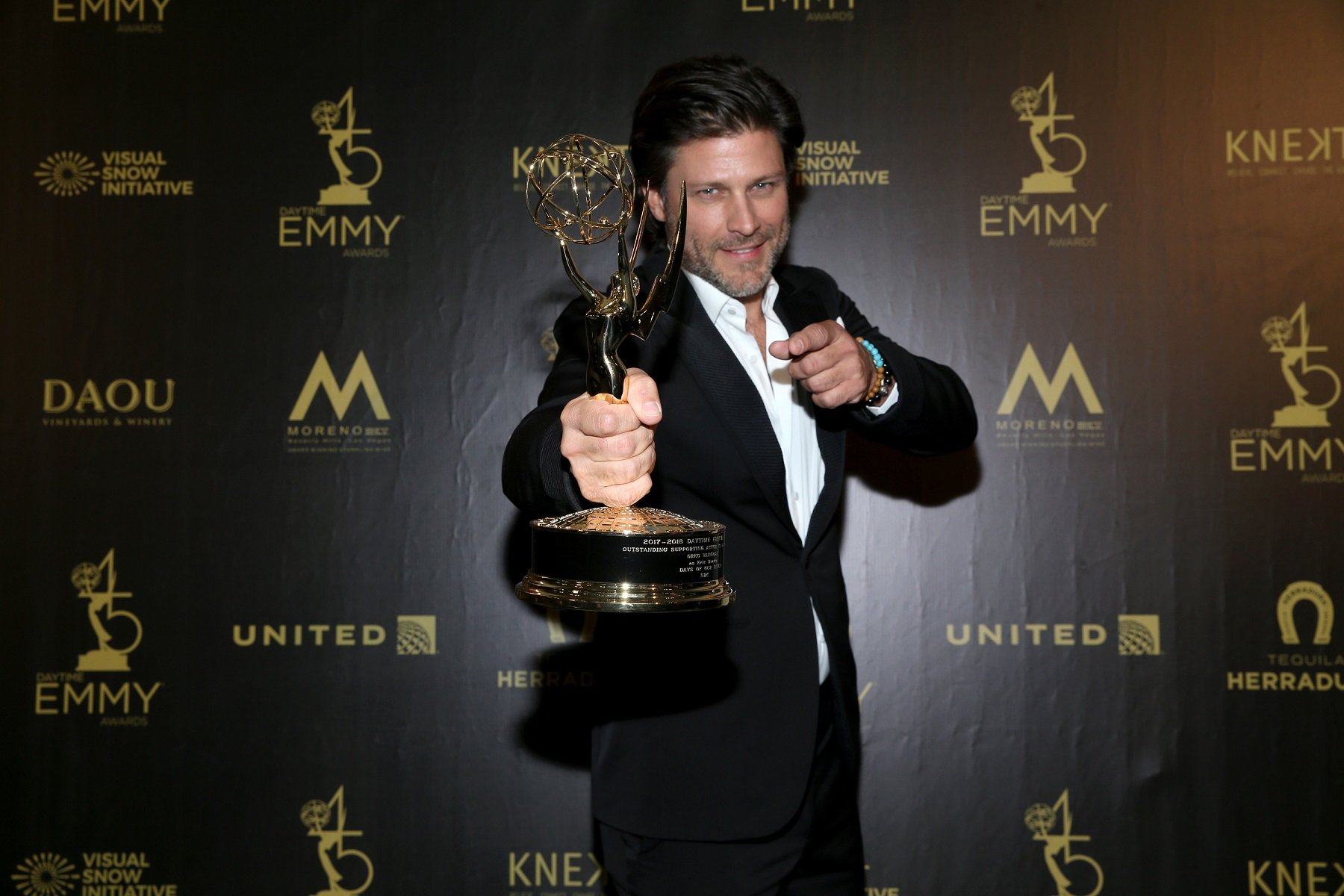 Greg Vaughan returned to 'Days of Our Lives' on December 27
After much talk — and a surprise appearance at Day of Days — Greg Vaughan is finally back on Days of Our Lives. Beginning on December 27, he reprised the role of Eric Brady (who is a priest now) to save his mother's life. And, certainly, he did a great job of doing it.
Prior to returning to the role, the last time Vaughan was on the canvas was in July 2021. But at that time, it was just a brief cameo. He still hadn't returned to the role that he made famous.
And, perhaps, there was a good reason for that.
He initially didn't leave the show with a good taste in his mouth
In July 2020, TV Line reported that Vaughan left Days of Our Lives. As it turned out, he'd been thinking about leaving the show since at least 2017.
"I've finished my reign at Days," he said. "I'm taking a break if you will. Days was going through a renewal negotiation and not knowing where they were going to go. [I felt] that my time on the daytime drama was coming to an end, anyway."
As fans of the show are already aware, Days of Our Lives cut all its cast members from contracts and their roster. This was, presumably, a cost-cutting measure — or at least that's what the show was claiming at the time. But, Vaughan revealed that he wasn't sure if he'd ever be returning, but he wasn't averse to the idea if the right circumstances presented themselves.
But he's back for good now
Apparently, though, the time was right for Vaughan to return to the canvas. As he told Soap Opera Digest, the time was right to finally return to Days of Our Lives.
"I do see the purpose and the reason. It's not the main focal point, but it was a good reason to come back and for me to revisit everybody after Covid and the shutdown. It was fun and it helped kind of kick-start the story again," he said to the outlet. "Being welcomed back with open arms and people telling me they missed me is a nice plus. It's nice to see people that I loved and cared about, and I'm happy to catch up on where they're at and their life in general. We're getting through these hard times and that's the beauty of it all — to be grateful and appreciative and just work."
This is definitely good news for Days of Our Lives fans, and we should definitely be tuning in to episodes in the upcoming new year to see how it all plays out.