'Days of Our Lives' Star Jay Kenneth Johnson Reminisces on the 'Last Blast' Dances
Days of our Lives has a lot of veteran cast members among its ranks, and one of them is Jay Kenneth Johnson. In a recent interview, Johnson looked back at his time on the soap opera.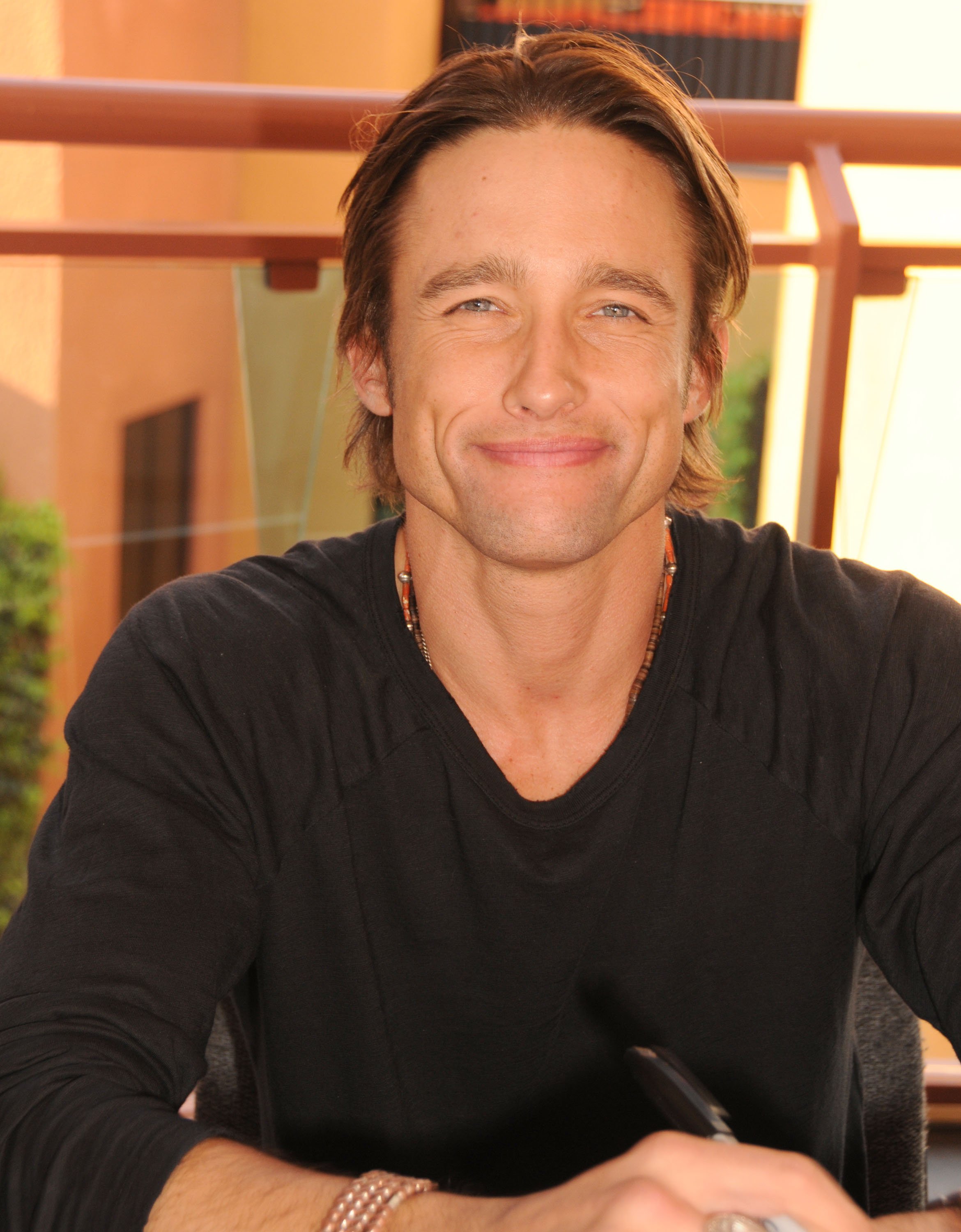 The character of Phillip Kiriakis on 'Days of our Lives'
Kirakis is a legacy character on Days of our Lives as the son of Victor Kiriakis and Kate Roberts, two longtime, integral characters on the show. The character has several siblings, including Bo Brady and the late Isabella Kiriakis though Victor. On his mother's side, Phillip has more brother sand sisters, including Cassie Brady, Rex Brady, Lucas Horton, and Billie Reed. Phillip has one son, Tyler Kiriakis, with Mimi Lockhart.
Other notbale relatives for the character include folks like like his nieces and nephews Brady Black, Shawn Douglas Brady, Chelsea Brady, Ciara Brady, Will Horton, and Allie Horton. Phillip is most known on the show for storylines including his romance with Belle Black and the relationship with his father and the Kiriakis family. Phillip, Belle, and his nephew, Shawn Douglas Brady, were also in a love triangle that was a very big storylnie on the show years ago.
The actors who have played Phillip Kiriakis on 'Days of our Lives'
Multpile child actors played Phillp after he was first born on-screen in 1995. Actor Brandon Tyler introduced the rapidly-aged, teenaged version of the character in 1998. However, Tyler wasn't in the role for long, and Johnson, who is the most identifiable actor in the role, was tapped to come onboard. Johnson played the character from 1999 to 2002 and 2007 to 2011. After thiis, Kyle Brandt was in the role from 2003-2006 when Johnson was no longer with the show. Before Johnson returned, from 2015-2016, One Life to Live alumnus John-Paul Lavoisier played Phillip.
Though Johnson was last main series in 2011, he appeared on the Days of our Lives digital series, Last Blast Reunion, which aired in 2019. The digital series focused on the now-adult characters who were introduced as teens in the late 1990s and early 2000s. At the time, Johnson said he was open to fully returning to the show.  "I think I would. I had a good time when I was out there," he said in an interview with Soap Opera Digest. "I'd like to get back to Los Angeles. I think that would be a great opportunity."
A new promo for the show back last summer first revealed that Johnson would be returning to the main series.
Jay Kenneth Johnson on being back on the show
In a recent interview with SoapHub, Johnson talked about being a longtime veteran of the show. He was on the show in his 20s, came back in his 30s, and is now back again in his early 40s.
"There's been a beginning, a middle, and now this," Johnson said. "This is the third phase…"I would say I still have the same enthusiasm now as I did then for the job. I always have a good time. It's just different storylines."
Johnson also talked about his early days on the show, from the fan trips to filming the "Last Blast" dances.
RELATED: 'Days of Our Lives': Will Greg Vaughan Return After Leaving for Feeling Like a 'Glorified Extra'?
"I remember the trips," he added. "We used to do something in Orlando, a fan event. That was always a good time. We did a lot of those events and were really in touch with the fans. For storylines, I remember the Last Blast dances." Specifically, he referenced a scene where he had to get a red substance poured over his head, referencing Carrie.
'We shot that scene first thing in the morning, and I was kept in that blood for almost 12 hours," he continued. "So that was a long day."
Fans are surely glad that this O.G. of the show is back like he never left. Days of our Lives airs weekdays on NBC.