'Days of Our Lives' Star Lucas Adams Gets Engaged as Fans Hope Tripp Gets Together With Allie
Days of Our Lives star Lucas Adams is engaged. The star, who plays Tripp Dalton on the hit daytime show, popped the question to his girlfriend, Shelby Wulfert. But while his private life in real life looks good, his character's life is about to get pretty bad — if you believe the latest spoilers about him, that is.
[Warning: Potential spoilers for upcoming Days of Our Lives episodes up ahead.]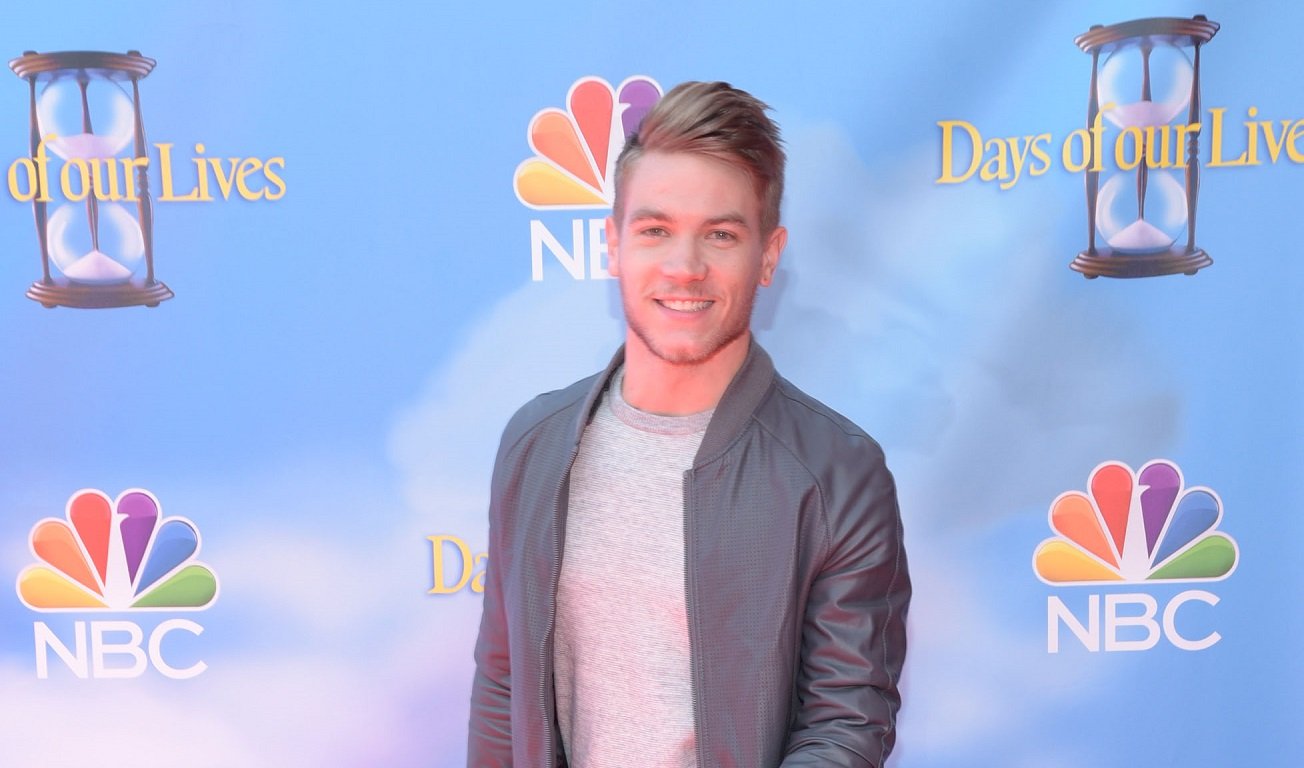 The 'Days of Our Lives' star is engaged
The Days of Our Lives star announced on Instagram that he and Shelby Wulfert got engaged on July 8.
"Well, I asked my best friend a question the other day," read the caption. The photo showed a picture of Wulfert holding up her hand and smiling. Wulfert also shared a photo on her own Instagram page with the caption, "I said, 'of course I will baby!' Y'all I'm gonna marry my best friend!"
Many of Adams' co-stars sent their congratulations. Martha Madison, Tamara Braun, Paul Telfer, Billy Flynn, and Robert Scott Wilson all sent their best wishes.
Shelby Wulfert is an actor too
Shelby Wulfert is an actor, as well. While she hasn't appeared on any Days of Our Lives episodes, she's best known as being part of The Disney Channel acting family. She appeared on the show Liv and Maddie, where she played Maddie 2 opposite Dove Cameron. Wulfert also worked as Cameron's double in a few episodes. And also appeared in the Disney Channel movie Swiped, where she played Hannah.
What's coming up for Tripp Dalton?
While Lucas Adams is having a good time in his real life, Tripp Dalton is going through some things on Days of Our Lives. If you believe some spoilers about the coming weeks' episodes, things are about to get a lot worse for him.
According to SoapHub, Allie Horton already named Tripp Dalton as her rapist and the father of her child. Naturally, Tripp went off to prison for the accusation. But, ultimately, Allie straightened it out, and she revealed that Tripp didn't rape her.
The outlet reports that Allie and Tripp may be perfect for one another. In fact, 92 percent of the Days of Our Lives fans they polled think they're the OTP (one true pairing) for each other. Will the show make Tripp and Allie get together?
If you or someone you know experienced sexual assault, you're not alone. There are resources that can help you heal and offer support for both survivors and people close to them. The National Sexual Assault Hotline is available 24 hours a day, 7 days a week, and can be reached at 800-656-4673.
RELATED: 'Days of Our Lives': Jackée Harry Teases Her 'Brand New' Story