'Days of Our Lives' Star Nadia Bjorlin Says Men Are More 'Uncomfortable' With Love Scenes
In 1999, Nadia Bjorlin made her debut as Chloe Lane on Days of Our Lives. Fans have watched Bjorlin's character go from a young teenager to a mature adult. As with any soap opera character, Chloe's personal life is a key part of her storylines. Bjorlin is a pro and ready to film whenever the script calls for a love scene. However, her male co-stars aren't too eager to film the romantic moments.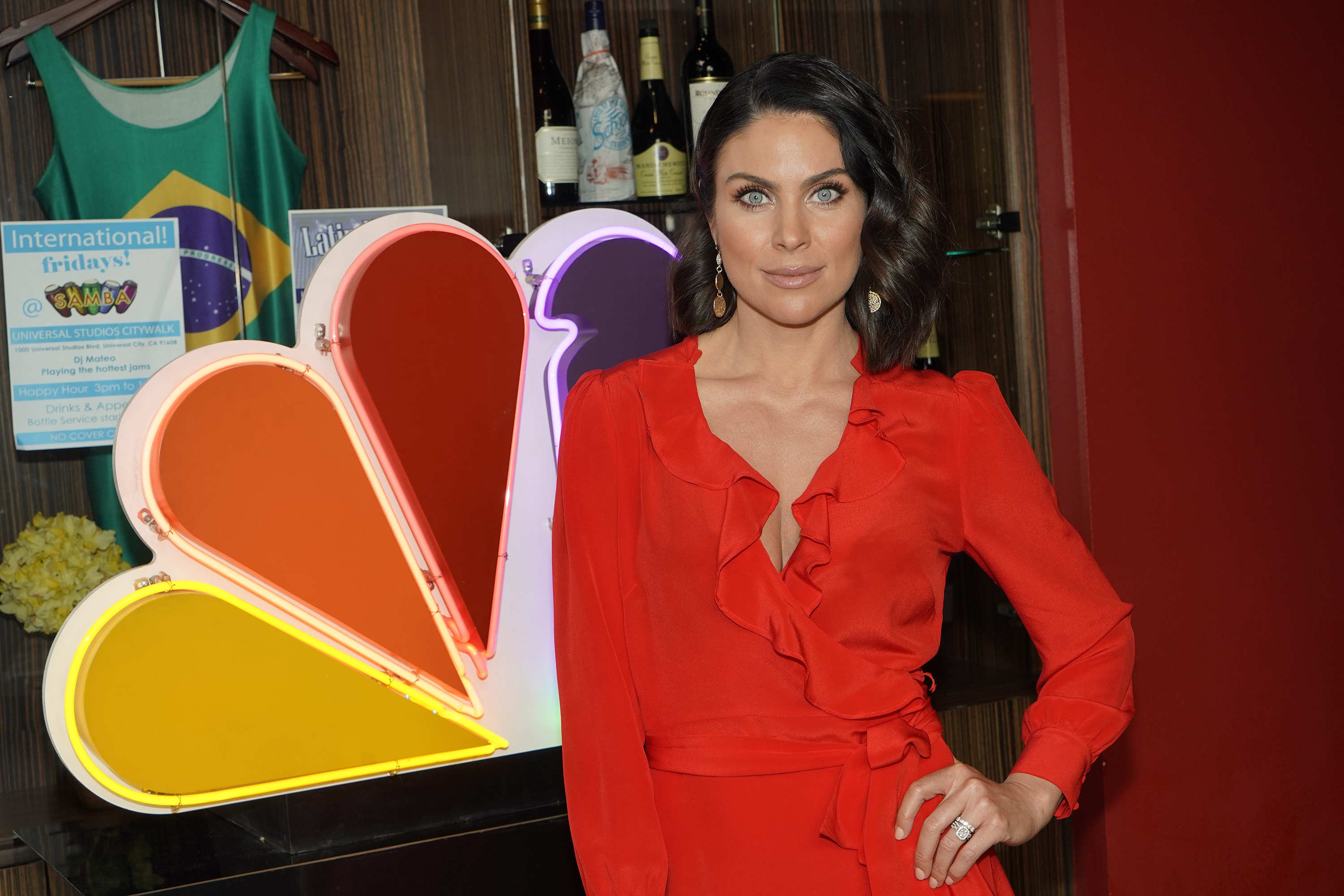 'Days of Our Lives' star Nadia Bjorlin's opinion on love scenes
Bjorlin's played Chloe on and off for over 22 years. During that time, Bjorlin's filmed plenty of love scenes. Although many veteran actors have discomfort filming these passionate moments, for Bjorlin, it's the opposite. In a 2019 interview with SoapCentral, she shared her opinion on love scenes. "I would say I'm pretty comfortable, just because, lord, Chloe has had to be naked a lot. At this point, I'm like 'Eh, whatever,'" the actor explained.
RELATED: 'Days of Our Lives' Speculation: Fans Think This 'Super-Couple' Will Break Up Next
Many fans expect love scenes to be more uncomfortable for women, but Bjorlin says it's tougher on the men. "The funny thing is, I think men tend to be more uncomfortable with the scenes than the women, honestly. That's always been my take on it. I think it's also because the men kind of get affected by it a bit more; they're usually shirtless and this and that, and I feel like they have more pressure to make it look good and sell the idea."
Chloe Lane's love life
When teenage Chloe arrives in Salem, she becomes part of the younger crowd consisting of Belle Black (Martha Madison), Shawn Brady (Brandon Beemer), and Philip Kiriakis (Jay Kenneth Johnson). Chloe and Philip began dating, but eventually, the two broke up. After their break up, she starts a relationship with Brady Black (Eric Martsolf). Philip, Chloe, and Brady became one of Days of Our Lives' most popular triangles, with fans split on the right man for Chloe.
RELATED: 'Days of our Lives': Jay Kenneth Johnson to Return as Philip Kiriakis for the First Time in Nearly 10 Years
Aside from Philip and Brady, Chloe's had relationships with a few other Salem men. She was briefly married to Lucas Roberts (Bryan Dattilo). She then began dating Daniel Jonas (Shawn Christian), with whom she has a son named Parker. As if her life wasn't already complicated, in 2011, Chloe was blackmailed into prostitution, a storyline that annoyed many fans.
Chloe Lane's current romantic status
Once again, Chloe's found herself torn between two men. Chloe is rekindling her romance with Philip, yet another of her exes remains in the picture. Brady continues to be a factor in Chloe's life, and it may put the kibosh on her reunion with Philip.
Although Chloe's declared her love for Philip, that hasn't stopped him from being suspicious of Brady. Philip has a jealousy streak, and it's going to increase with Brady still hanging around. As for Chloe, she'll be questioning her future with Philip as her feelings for Brady resurface. With this love triangle heating up, fans are anxious to see which man wins Chloe's heart.