'Days of Our Lives' This Week: Last Week of New Episodes Before the Olympics!
This will be the last week of new 'Days of Our Lives' episodes before the Beijing Olympics, and they're going out with a bang.
Days of Our Lives fans are about to be sorely disappointed after the week of Jan. 31. The show will be pre-empted due to the Beijing Olympics. But before the show returns on Feb. 21, it will leave viewers with a cliffhanger. Let's take a look at what fans can expect this week.
[Spoiler alert: Potential spoilers for upcoming episodes of Days of Our Lives are up ahead.]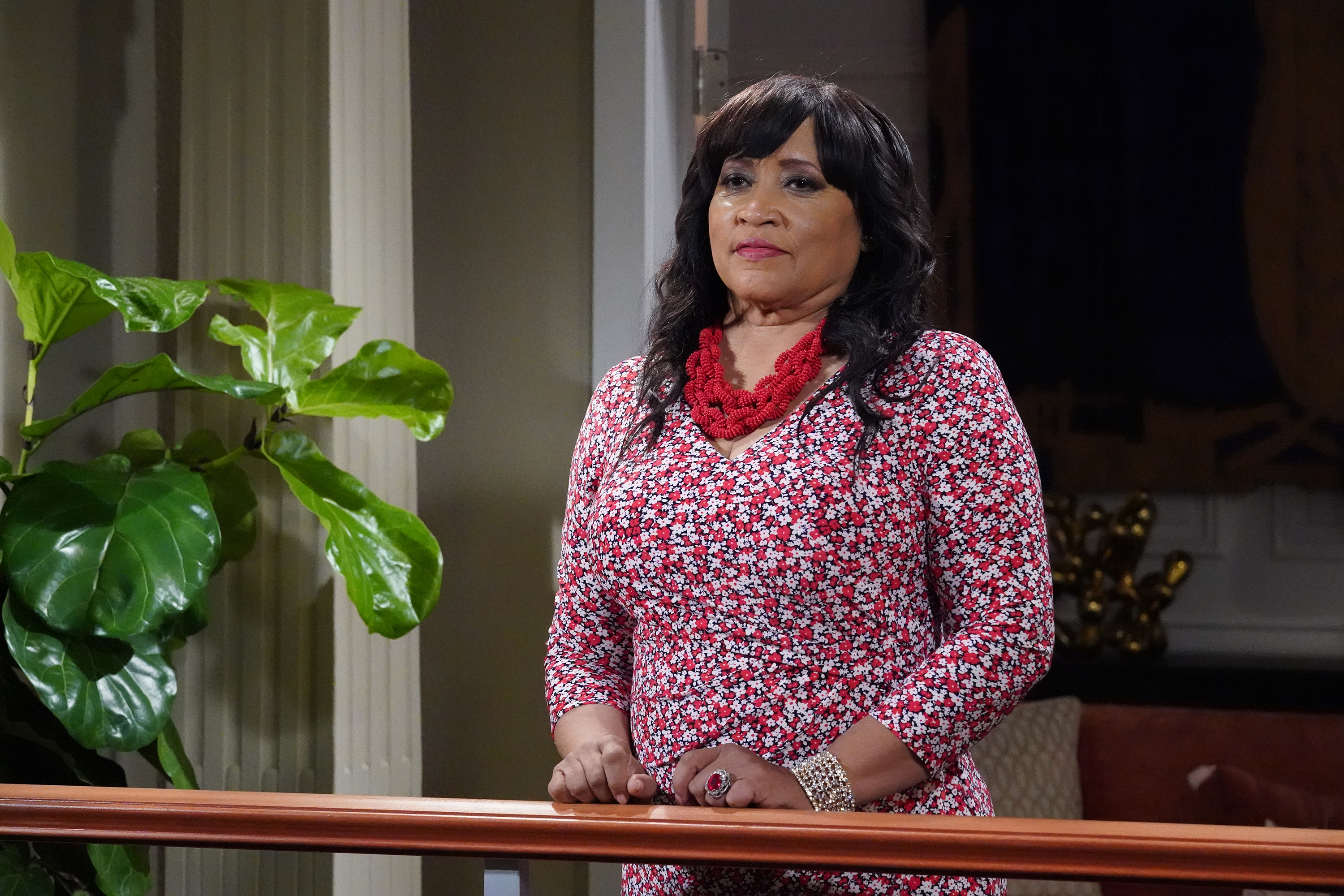 On 'Days of Our Lives,' Paulina is desperate to keep her secrets
Starting Jan. 31, Days of Our Lives will be a short week. The last new episode will air on Feb. 3. However, the show will leave fans with plenty of cliffhangers.
One of the biggest cliffhangers will involve Paulina Price, who has been working overtime to keep many of her secrets. As was previously reported, William Christian shook things up when he premiered in Salem on Jan. 26. The All My Children vet is playing someone completely different from his character of Derek Frye.
His character of TR "Ray" Coates is a movie producer who also happens to be Paulina's ex-husband and Lani's biological father. Now, according to Paulina, Lani's bio father is Ray, her ex-husband, whom she claimed was abusive. The question is, is Paulina lying about that, too? And if he was abusive, is he a changed man now?
But Lani will find out regardless
Despite Paulina's best efforts, Soaps.com reveals that the Feb. 2 episode of Days of Our Lives will kick off a sequence of events that will lead to Lani finding out the truth about her father. The outlet reports that on that day, Chanel will accidentally reveal to TR Coates that Lani is his biological daughter.
Meanwhile, Paulina is desperately trying to get Lani to leave Salem. She hopes that if Lani leaves Salem, she'll be able to get her ex out of there long enough to make him go away for good.
But everyone knows that isn't going to work. It seems like TR Coates and Lani are on a collision course to meet up, and for TR to reveal the truth about her parentage.
Will this end Paulina and Lani's relationship for good?
And Days of Our Lives will definitely leave its fans with a cliffhanger on Feb. 3. Soaps.com also reports that on that day, TR will spill the beans to Lani as Chanel gets an earful from Paulina about revealing more than she should have. Unfortunately for TR, Lani may not exactly react the way he's hoping.
"Paulina freaks when she realizes what Chanel has unintentionally done. But it's already too late to stop what's been started as TR reveals to Lani that he's her biological father!" reports the outlet.
But while Lani may not exactly run into her Daddy's arms, that doesn't mean she'll be thrilled with Paulina. In fact, quite the opposite. Will this latest lie (and the subsequent revelation) be the proverbial straw that breaks the camel's back?
Fans will just have to wait until Days of Our Lives returns on Feb. 21 to find out for sure.