'Days of Our Lives' This Week: Who Will Expose The Mar-Devil?
On this week's 'Days of Our Lives,' Mar-Devil will get exposed by someone in Salem. But, who will do the exposing? You might be surprised.
This week's Days of Our Lives is going to be a short one, as Thursday's episode will be pre-empted for the Macy's Thanksgiving Day Parade. However, there will be a drama-packed short week ahead for fans of the Salem soap. Mar-Devil will be exposed this week. But who does the "exposing" just might surprise fans of the longtime daytime drama.
[Spoiler alert: Potential spoilers for upcoming episodes of Days of Our Lives are ahead.]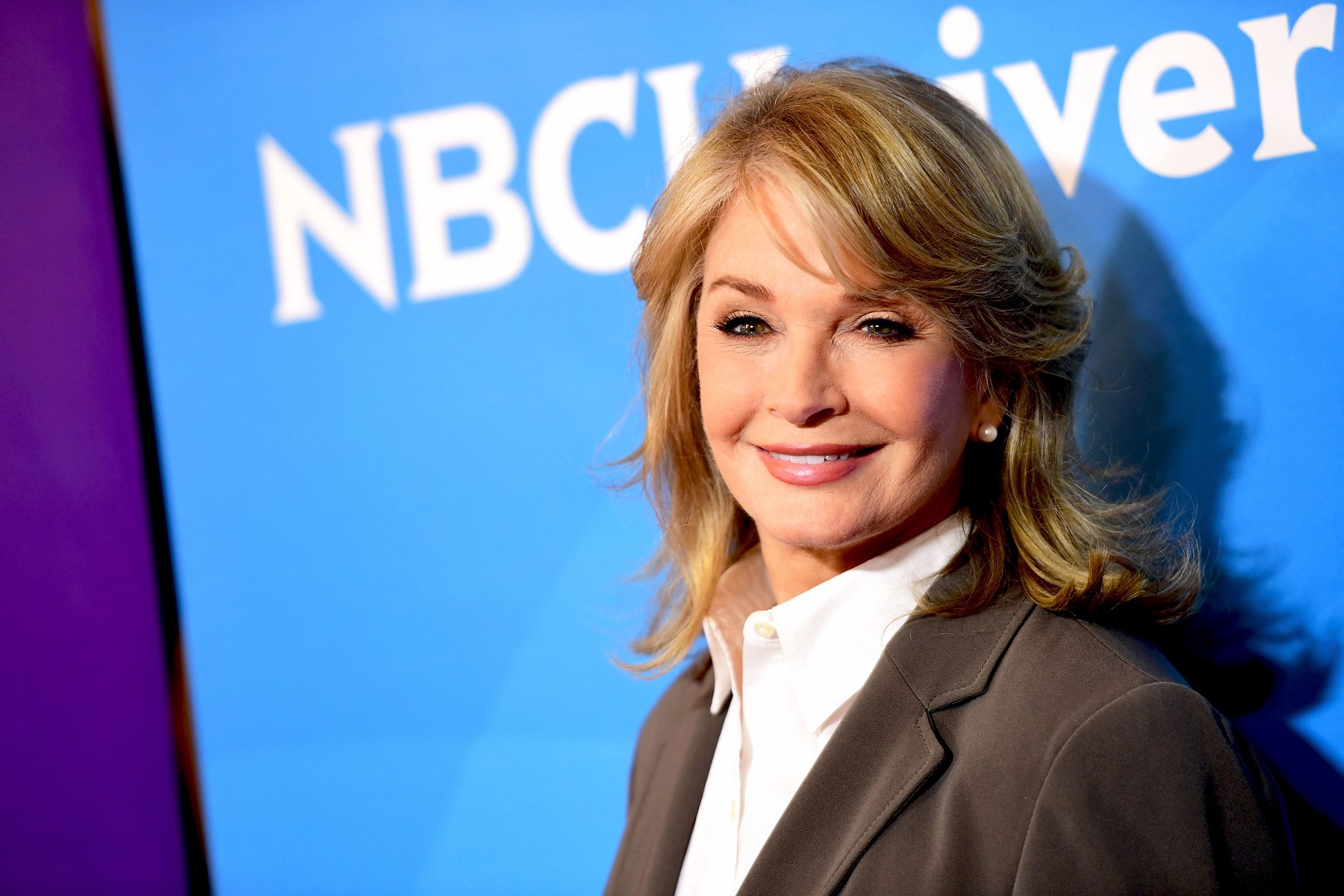 On 'Days of Our Lives,' Marlena has been nothing if not chaotic
For the past few weeks on Days of Our Lives, Marlena has been nothing if not chaotic. Of course, it's not the good doctor's fault. In fact, under normal circumstances, she's actually a very nice lady. But when she's possessed, she becomes a totally different beast.
Last week, of course, was the worst week of all. Under the Devil's influence, Paulina's marriage to Abe imploded. What was supposed to be a happy day was spoiled by the truth of Lani's parentage, and Abe flouncing away from Paulina while promising never to marry her.
And this is to say nothing of how the Devil still wants Ben and Ciara's baby. Days of Our Lives has certainly been under a spell — literally — thanks to Mar-Devil.
But the Devil finally gets exposed
This week's Days of Our Lives, however, will be quite the game-changer. According to Soaps @ SheKnows, this is the week that Mar-Devil finally gets exposed for being…well…the Devil.
There have been more than a few hints around Salem that something wasn't quite right with the good doctor. Olivia, Paulina's mother, pointed out that the "headshrinker" had something wrong with her during Paulina's aborted wedding. But, now, the rest of Salem is catching on, too.
So, who exposes the Mar-Devil? The answer may surprise you.
Who does the exposing?
Look for dear, sweet Doug to do the exposing of the Mar-Devil on the Tuesday, Nov. 23 episode of Days of Our Lives. According to Celeb Dirty Laundry, Doug's fragile state will be the catalyst that exposes the evil lurking in the good doctor. Tell the truth and shame the Devil, Doug!
"Julie will be sweet and understanding as she tries to get Doug back to his old self," reports the outlet. "Doug won't have much to say until everyone gathers in the Horton dining room for their turkey dinner. Marlena will come barging in and plan to drag Doug back to Bayview, but Doug will make a bold declaration. "You're the devil!" Doug shouts."
And that's not the only drama that's up ahead on Days of Our Lives. Look for the Devil to, once again, come face to face with the power of love on the Friday, Nov. 26 episode of the show. And needless to say, Marlena's love for her dear sweet John will, once again, save her. But will it be enough to save John? We'll just have to tune in with a plate of Thanksgiving leftovers to find out for sure.