'Days of Our Lives': Wedding Bells Ring for Leo and Craig
'Days of Our Lives' couple Leo Stark and Craig Wesley are ready to take the next step in their relationship.
Days of Our Lives couple Leo Stark (Greg Rikaart) and Craig Wesley (Kevin Spirtas) are generating a lot of attention. Their sudden relationship shocked everyone in Salem, including Craig's daughter Chloe Lane (Nadia Bjorlin). The couple's next announcement will indeed create more drama.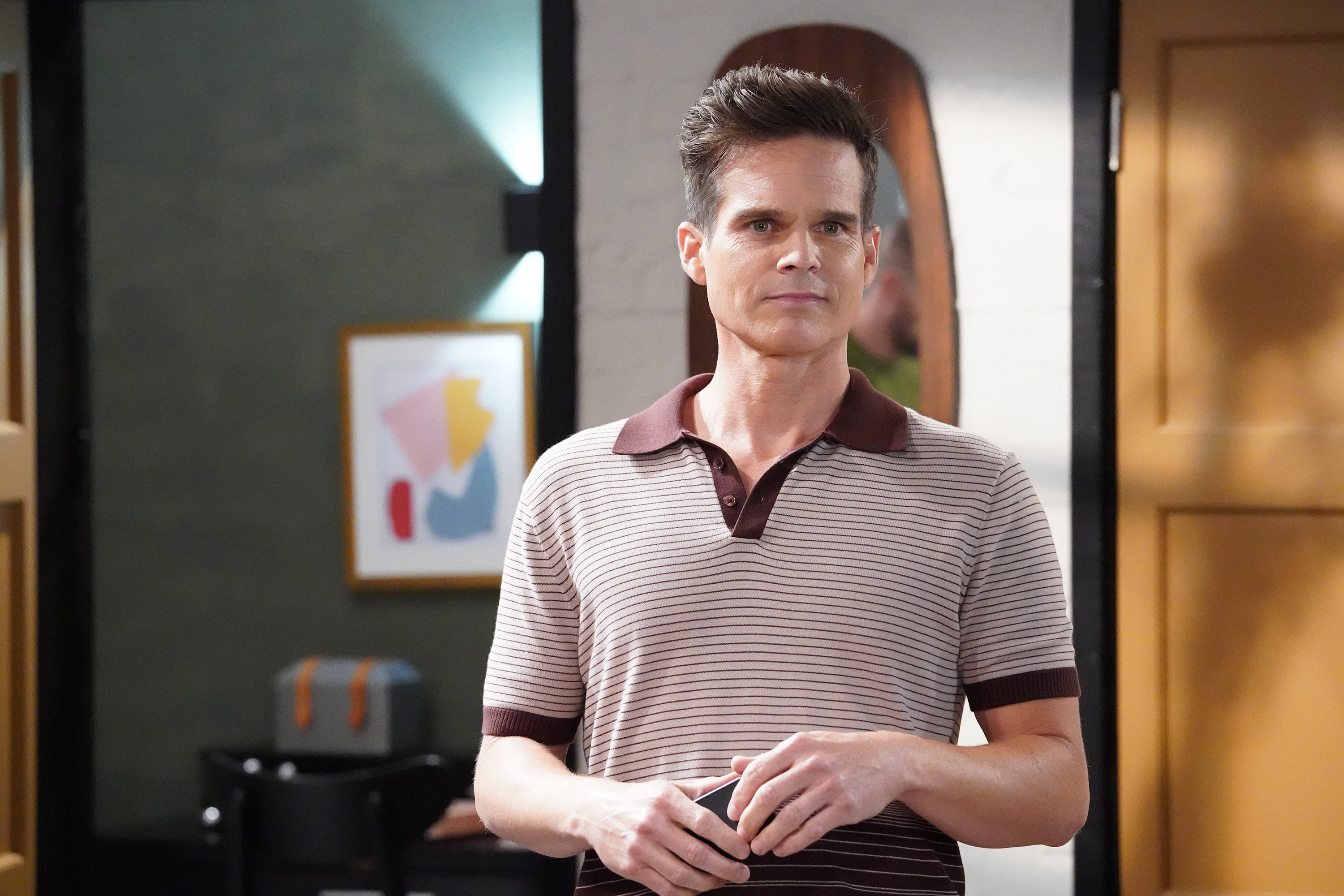 Leo Stark and Craig Wesley become engaged on 'Days of Our Lives'
When it comes to unexpected relationships on Days of Our Lives, Leo and Craig are on the list. Recently, Craig stunned his family when he revealed he's gay. Craig's revelation was heartbreaking for his wife, Nancy Wesley (Patrika Darbo), who didn't take the news well.
But that wasn't the end of Craig's secrets. It turns out he already had a lover, and that person is Leo. Craig and Leo's relationship was met with skepticism given Leo's conman past. While Leo is adamant his feelings for Craig are genuine, Chloe and others are skeptical.
Chloe and the rest of Salem will be in for another huge shock when the couple decides to take the next step in their relationship. According to Soaps.com, Craig proposes to Leo, who happily accepts.
Their engagement comes after Craig Wesley catches Leo Stark in bed with another man
Chloe is worried her dad will be heartbroken by Leo. She feels that Leo is only after Craig for his money and prestige and sets up a plan to expose him. With the help of Will Horton (Chandler Massey) and Sonny Kiriakis (Zach Tinker), Chloe creates an elaborate ruse.
Using Chad DiMera (Billy Flynn) as bait, the group hopes to expose Leo as a liar and cheater. Chad puts his acting skills to good use as he shows up at Leo's hotel room. A "drunk" Chad tells Leo he's attracted to him and lures him into bed. As the pair are canoodling in bed, Craig walks in.
Naturally, Craig's upset, but Leo explains Chad's presence as a surprise threeway. Unable to keep up with the ruse, Chad blabs about the setup, which Leo suspected. The revelation does nothing to deter the couple's relationship. Craig professes his love for Leo before proposing to him.
Will the couple make it down the aisle?
Not everyone will be happy with Leo and Craig's engagement on Days of Our Lives. Chloe will be left stewing over the nuptials as the couple makes wedding plans. She loves her dad and wants him to be happy, yet she doesn't trust Leo. 
Her and Craig's bond will take a massive hit after he learns of her scheme. Chloe knows the more she fights this, the more strained her relationship with Craig will become. She'll have two choices. Either support their marriage or continue to try to talk sense into her dad about Leo.
Craig seems unwilling to budge in his decision to marry Leo. Yet, as soap fans know, weddings aren't without drama, and there will be chaos at the couple's ceremony. Speculation is Leo's true intentions will be revealed as the couple is taking their vows, thus leaving a heartbroken Craig at the altar.