'Days of Our Lives' Weekly Recap: Ben & Ciara's Baby-Making Bliss, Rafe's Cheating Ways
This week's Days of Our Lives definitely proved that love — and The Devil — is in the air. Ben and Ciara finally are getting to baby-making. Rafe, meanwhile, is finally getting to Nicole…and into her heart.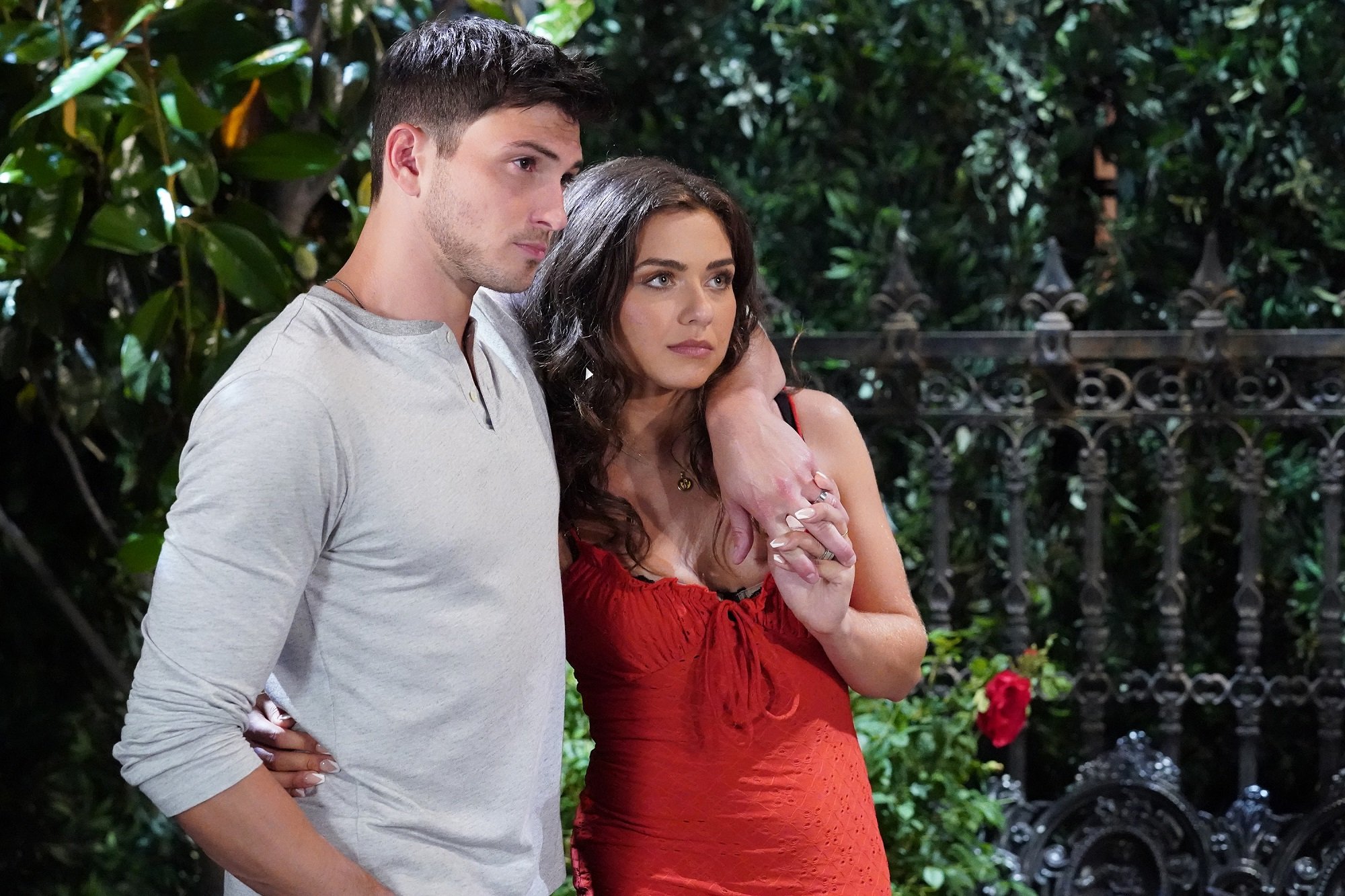 On 'Days of Our Lives,' Ben finally got convinced to have a baby with Ciara
Ben has been seeing omens all around him ever since Ciara told him she wanted his baby. And that was no more evident than on the Oct. 13 episode of Days of Our Lives, when the couple's post-coital bliss was interrupted by gusts of wind and a storm outside. (Metaphor, we think.)
"Ben pants as he says everything looks clear," reports Soaps @ SheKnows. "He hopes it wasn't a bad omen. She wonders if he thinks an unknown force is trying to warn them not to get pregnant. He denies it, but she knows something is going on. Ben's sorry for freaking out, but she could be pregnant right now. Ciara points out the odds are slim on the first try, but she looks forward to trying again and again."
Well, good for them. If they didn't make a baby, at least they'll have fun trying.
Rafe finally gave in to his passion for Nicole
It didn't take much for Rafe to finally give in to Nicole. (Maybe he thought the Vitale mafia princess of his wife wouldn't find out?) The Oct. 14 episode of Days of Our Lives finally seemed to kick off this long-awaited love affair as Rafe served Nicole a donut with a side of a confession.
"Nicole thinks it might be her way of alleviating her loneliness and feeling attractive again," reports Soaps @ SheKnows. "Rafe understands but thinks she could do better than EJ. If Nicole had her way, she would have gone out with Rafe instead. She misses their friendship, but they have an agreement to keep their distance. Rafe admits he gets jealous every time he sees her with EJ. Nicole asks him not to say that because he is with Ava. They lock eyes."
Their pairing seems all but inevitable, at this point. They may as well get together already.
The Devil vs. Dr. Marlena Evans Black
Beginning with the Oct. 12 episode of Days of Our Lives, Dr. Marlena Evans Black got possessed by the Devil. Fans got a chance to be delighted by Marlena's levitation scenes, which left things off with a cliffhanger on the 12th, according to Soaps @ SheKnows.
The possession story has been a favorite for the show since the 1990s. But this time around, it's got a new and much more devious twist. We saw that on today's episode, where she realizes that the Devil wants Ben's baby with Ciara. (Yes, that baby that Ciara wanted so much. That baby that Ben was deathly afraid would "turn out like him," as in, become the Necktie Killer Part II.)
So, now that she's convinced Ben to have a baby with Ciara — but not for all the right reasons — she realizes she needs to put a stop to it. How well is this going to go over with Ciara? (Not well, we're guessing.) We're just going to have to tune in to upcoming episodes of Days of Our Lives to watch this drama unfold.