'Days of Our Lives' Weekly Recap: Is Patch Really Dead?
This week on 'Days of Our Lives,' fans were left to wonder if Patch (aka Steven) is really dead. Kristen said he was, after all.
Not Patch! This week's Days of Our Lives was chock full of drama, with the Jan. 21 episode leaving fans to speculate that their beloved Steve is really dead. After all, that's what Kristen told Kayla. But Kristen is known for being a liar, so can we really believe what she says?
[Spoiler alert: This article contains spoilers from this week's episodes of Days of Our Lives.]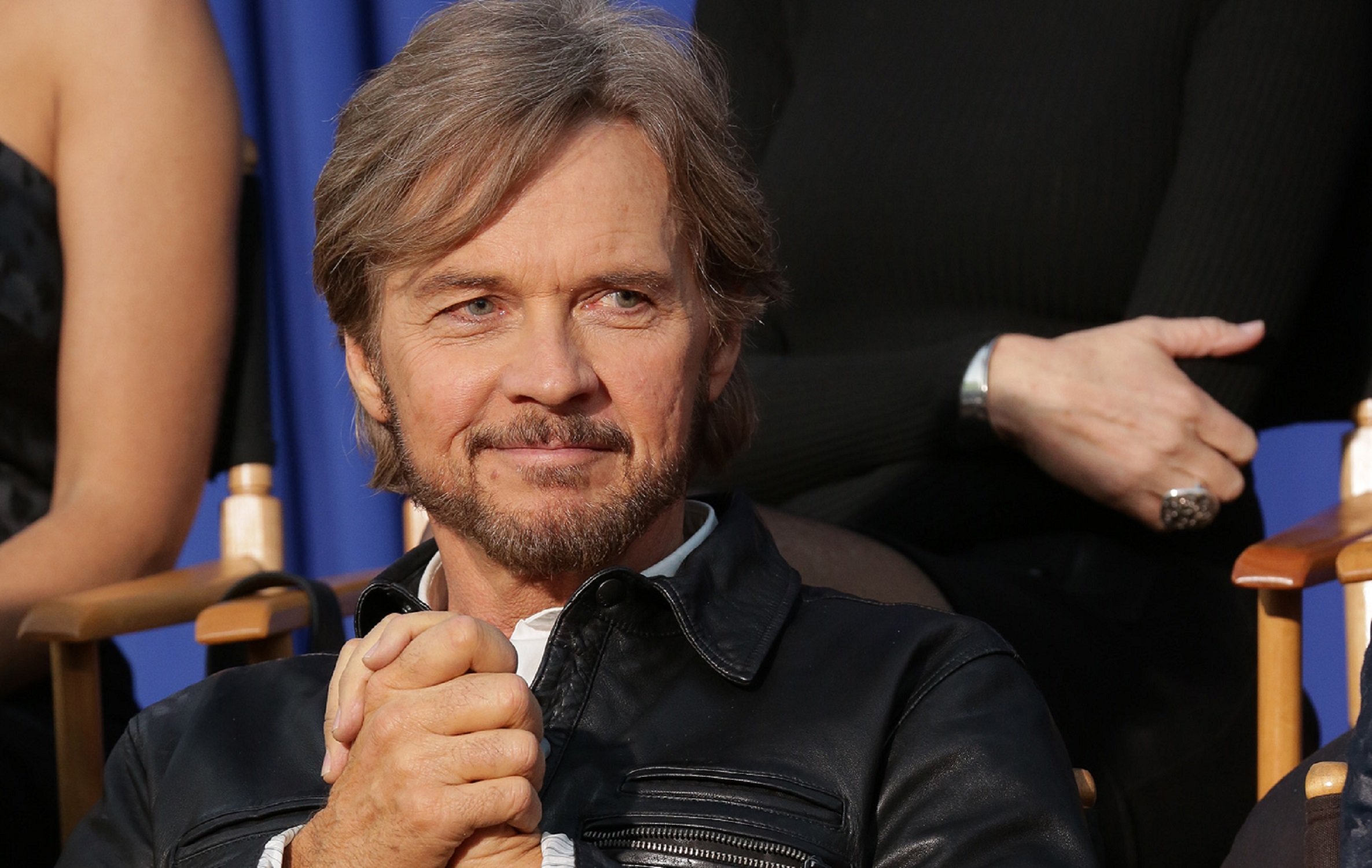 On 'Days of Our Lives,' Chanel came clean to her mom
Before we get into the messiness involving Patch, let's take a look at the messiness involving Chanel. Days of Our Lives fans know that a possessed Johnny dumped Chanel at the party that was supposed to be celebrating their wedding. That little action drove her into the arms of Allie, and they spent the night together. Meanwhile, Johnny has been cozying up to Gabi, who has been taking full advantage of this situation for her own benefit. (But that's Gabi for you.)
And according to SoapHub, the Jan. 21 episode of the show featured Chanel coming clean to her mother, Paulina, about the night she spent together with Allie. And what was Paulina's response? In the infamous words of Han Solo, "I know."
"Sometimes a girl just needs her mother. Look for Chanel Dupree DiMera (Raven Bowens) to confide in Paulina Price (Jackée Harry) that a) she was really, truly, most sincerely in love with estranged hubby Johnny DiMera (Carson Boatman) and b) at the first available opportunity, she slept with his twin sister," reports the outlet.
Kristen claimed that Steve was dead
Days of Our Lives fans know that Kristen has always been on one. But did she go a bridge too far when she claimed on the Jan. 21 episode of the show that Steve was dead — and that she told Kayla, aka "Sweetness," about it? Surely, that's one bridge too far, isn't it? And is it enough to get Kayla to dispense of Kristen once and for all?
"Kristen is rifling through drawers in the hotel when "Sweetness" calls Steve's phone," reports Soaps.com. "Kristen sends Kayla to voicemail, makes a call of her own, then leaves. Back at the convent, Kayla's trying to break into the Mother Superior's desk, only for Kristen to slink in and pull a gun on her. Kristen starts mocking her, so Kayla tells her to "save all the little pippy patter." Instead, she turns the pippy patter to teasing Kayla that Steve's dead. It's not true, Kayla insists, Kristen is just trying to throw her off balance. The DiMera dances around it, but finally Kayla believes her. "You killed him," she whispers."
Not Patch, y'all!
EJ's arrogance worked against him
We all know that EJ didn't kidnap Sami. We all know Lucas did it. But on the Jan. 20 episode of Days of Our Lives, his arrogance worked against him in a court of law, and he was found guilty.
"Chad showed up in hopes of watching EJ's downfall. The judge came back with a speedy verdict and found EJ guilty," reported Celeb Dirty Laundry. "Since EJ was a flight risk until sentencing, the judge ordered that he be remanded to Salem PD holding, where he would await transfer to Statesville.
Days of Our Lives spoilers reveal that things are going to get worse for EJ before they get better.