'Days of Our Lives' Weekly Spoilers Roundup: The End of Mar-Devil?
On this week's 'Days of Our Lives' weekly spoilers roundup, the end of Mar-Devil is near as the possessed doctor goes after Ciara's baby!
The Mar-Devil is in full bloom on Days of Our Lives. And now that she's brought Jan Spears out of her coma, she's really going for the maximum effect. But, unfortunately for the Devil, his time in Salem is soon coming to an end. That doesn't mean he's going quietly, however. And before he finally leaves, he — through Mar-Devil — is going to go after Ciara's baby!
[Spoiler alert: Potential spoilers for upcoming episodes of Days of Our Lives are ahead.]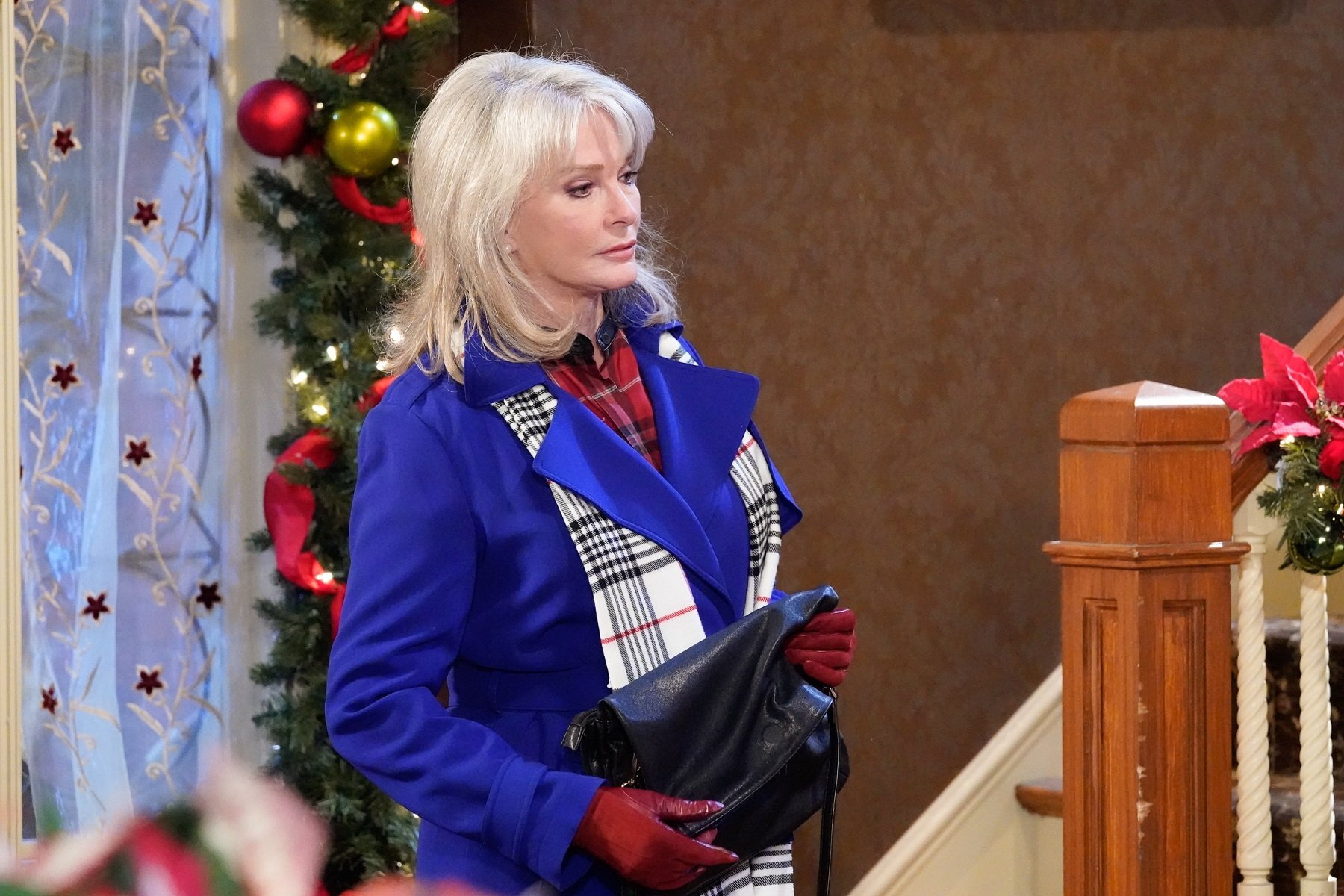 On 'Days of Our Lives,' Mar-Devil gives one last good fight
If there's one thing you can count on the Devil for, it's not going away quietly. And despite the teaser that Father Eric will be coming soon to rescue Marlena, this week's Days of Our Lives spoilers from SoapHub reveal that the Devil is fighting with everything in him. Poor Father Eric can't get here soon enough — if he's the one who's actually going to exorcise the Devil after all.
"They bring Jan Spears (Heather Lindell) out of her coma and sic her on Belle Black Brady (Martha Madison) and Shawn Douglas-Brady (Brandon Beemer). What better way to distract one of the town's top cops, right?" reports the outlet.
Pretty much, indeed. Because while the cops are busy dealing with crazy Jan, Ciara is going to have to deal with the crazy Mar-Devil! Specifically, the devil wants her baby, and he'll stop at nothing to get it. It's going to take the whole town working together to bring Mar-Devil down. But the good news for Ciara is, it looks like the end is near.
EJ swears he didn't kidnap Sami
Just when EJ and Sami were finally getting it right, along comes Rafe to arrest EJ for kidnapping Sami. (This writer is actually under the impression that Rafe's motives are "other," shall we say — and the reasons rhyme with "Hick-Cole.") So, Soaps.com reveals that this week's Days of Our Lives spoilers will feature EJ rotting like a chump behind bars. Look for some real drama to pop off on the December 27 episode of the show.
"Pretty sure that when EJ imagined how he'd be spending Christmas, the last thing he anticipated was that he'd be behind bars. Yet that's exactly the situation as he sits in lock-up, charged with having kidnapped Sami! (Ironically, it seems EJ is being held responsible for the one crime he hasn't committed in recent years!)," reports the outlet.
Well, yikes indeed.
Meanwhile, elsewhere in Salem
Speaking of Rafe, the latest Days of Our Lives spoilers from Celeb Dirty Laundry suggest that Ava will soon find out that her husband slept with Nicole "that one time"! (Nobody wants to be reminded of the office table, but here we are, folks.)
"Nicole Walker (Arianne Zucker) will meet up with Eric during his return visit. They'll rehash the past before Nicole gets updates on EJ's arrest and complicated reunion with Sami," reports the outlet. "As for Ava Vitali (Tamara Braun), she'll eavesdrop on some jaw-dropping info. That'll probably involve a conversation about the night Nicole slept with Rafe Hernandez (Galen Gering) at Basic Black."
The end of the year is proving to be quite the barn-burner for Days of Our Lives.