'Days of Our Lives' Welcomes George DelHoyo Back to the Canvas
A familiar face is hitting the 'Days of Our Lives' canvas, and things are about to get spicy for poor EJ DiMera. Orpheus is back!
Since 1986, George DelHoyo has been bringing Days of Our Lives baddie Orpheus to life. He originally left the canvas in 1987, but returned nearly 30 years later in 2016 when the show introduced a prison break storyline. And now, in keeping with the theme, DelHoyo returns to the canvas again. And this time, he's about to make poor EJ DiMera's life just a bit more miserable.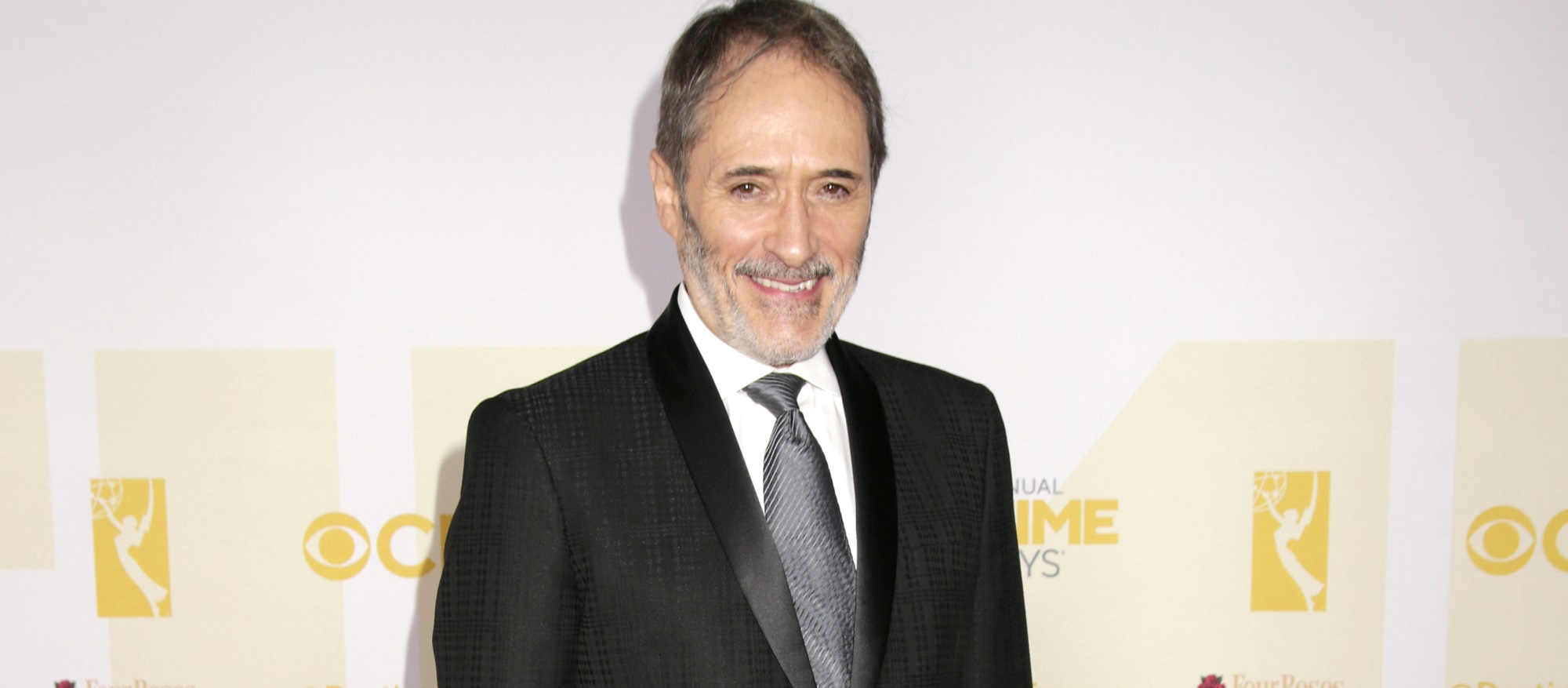 George DelHoyo will return to 'Days of Our Lives' on March 8
Soaps.com was the first to reveal that George DelHoyo would be bringing Orpheus back to Days of Our Lives on March 8. Orpheus will be teaming up with Clyde to make the wrongly-framed EJ DiMera a little more miserable behind bars.
"Sounds like EJ could be facing some serious problems behind bars. Why? Because Orpheus and Clyde are putting their heads together in order to conspire against him!" reports the outlet.
Orpheus has been on the show for more than 40 years
Since 1986, DelHoyo has been terrorizing Salem, off and on. But there was a time when his character of Orpheus was presumed to be dead. And, as he told the Soap Opera Digest podcast, his initial "death" scene (from which he got miraculously resurrected) brought back some fun memories for him.
"I loved working with Deidre [Hall, who plays Dr. Marlena Evans-Black] in those scenes," he told the podcast. "When John/Roman/Drake finally caught up to me after all those awful things I'd put them through…I remember I had such a great shirt. And I thought, 'wow, we're ruining such a great shirt.'"
He then recalled that the cast had to re-shoot the scene because he "expired" with his eyes open. "People die with their eyes open all the time, you know?" he said. "And they said, no, that's scary and weird. And a bit macabre."
But, as is typical in the soap opera world, nobody stays dead forever — and Orpheus is no exception. He's back on Days of Our Lives, and this time, he's here to terrorize EJ DiMera. But prior to that, he was involved in a terrible plot involving none other than Ciara!
He previously had a storyline involving poor Ciara Brady Weston
Fans of Days of Our Lives last saw Orpheus in late 2021, when he'd put his son, Evan, up to a case of entrapment. Evan trapped poor Ciara Brady Weston in a glass room. He was hoping he'd be able to use an entrapped Ciara to blackmail Victor, and get Orpheus out of prison.
Alas, it didn't work. Clyde — who just might be good for something after all — didn't take kindly to Orpheus's kid trapping Clyde's daughter-in-law in a glass box. And when he found out about it, Clyde stabbed Orpheus in the stomach.
Now, however, it seems like all is forgiven, and Clyde and Orpheus are working together to bring EJ DiMera down. Can EJ get away before it's too late? We'll just have to tune in to upcoming episodes of Days of Our Lives to find out.