'Days of Our Lives' Welcomes 'Insecure' Star Donielle Artese to the Canvas
'Days of Our Lives' has added an 'Insecure' star to the canvas. Donielle Artese will be playing TR Coates' (William Christian) girlfriend.
Days of Our Lives has welcomed some pretty distinguished special guests to the canvas through the years. But this latest announcement definitely proves the long-running NBC soap opera is "leveling up." Recently, it was announced that an Insecure star will be paying Salem a visit!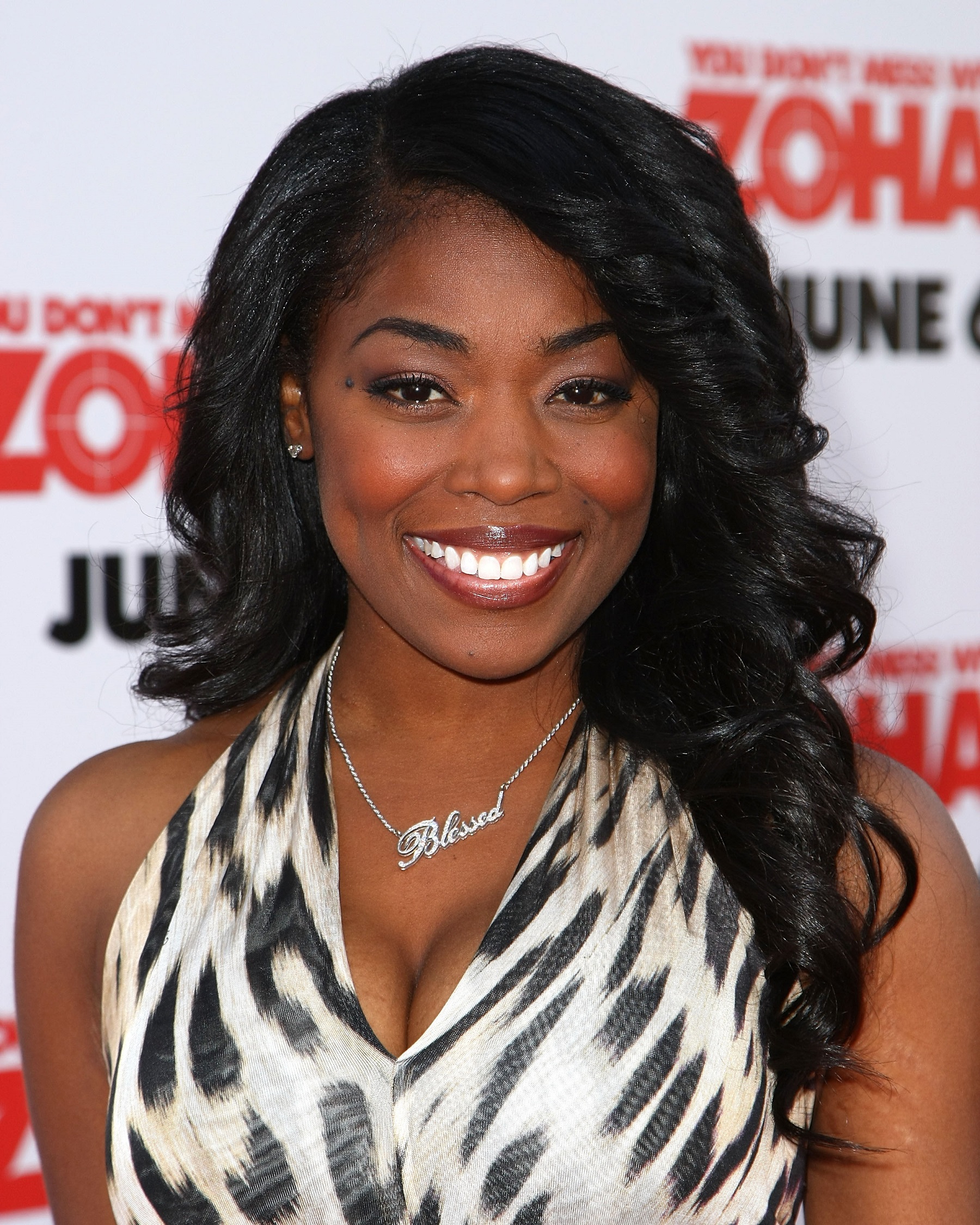 Artese made the announcement on her Instagram page
On Feb. 9, the veteran actor took to her Instagram to announce that she'd been booked on Days of Our Lives.
"Well I was supposed to be waiting until closer to the air date, butttt, I guess the cat's out of the bag!" she wrote to her 1700 followers. "Make sure to tell your moms and grandmothers to tune in! I'm just grateful to be working! And I think you guys will really like, and empathize with my character. You can catch me from March-June…for now!"
While Artese didn't go into too much detail about her new role, fans know from previous reports that she'll be playing TR Coates' ex-girlfriend.
She will be playing TR Coates' ex-girlfriend on 'Days of Our Lives'
According to Soaps.com, while we don't know Artese's character's name yet, we definitely know she's someone who isn't a fan of the villainous movie producer. The outlet confirms that her first stop in Salem is the police department. And, it seems, she's planning to tell everything she knows about her abusive ex.
"It's safe to say that she has some incriminating goods to pass along since she decided to make the PD her first stop upon arriving in Salem," reports the outlet. "And from everything Paulina has said about the man, that information could be any number of things. Speaking of Paulina… we can't wait to see her interact with her ex's ex — stay tuned!"
The more time goes on, the more Paulina's claims about TR Coates being an abuser are proving to be true. The question is, how will TR react when Paulina and his as-of-now nameless ex begin conspiring together to take him down? Surely, he's not going to take it well. But will he do the unthinkable?
Artese is best known for her role on 'Insecure'
Before she joined the cast of Days of Our Lives, Artese was best known for her role in Insecure. She played Karen on the popular HBO series. She also had guest-starring roles on shows like Jane the Virgin (where she played the Director for three episodes), Rizzoli & Isles, and Without a Trace.
But one of her first television roles came on The Wayans Bros. show, where she played Tanqueray on the syndicated comedy series. She also had bit parts in the classic show, The Shield, and the Chris Rock vehicle Everybody Hates Chris.
On the film side, the Days of Our Lives star most notably appeared in You Don't Mess With The Zohan.