'Days of Our Lives': Zach Tinker Cast as the New Sonny in 'Beyond Salem'
The 'Days of Our Lives' spinoff 'Beyond Salem' is gearing up for its big launch. 'Beyond Salem' will premiere next Monday, September 6th on the Peacock streaming service. The spinoff will feature many current and past characters. One of the show's characters Sonny Kiriakis will be played by a different actor.
Days of Our Lives is gearing up for the premiere of its spinoff Days of Our Lives: Beyond Salem. The five-episode series will launch September 6th on Peacock and feature several current and past Days of Our Lives characters. One character set to return for the series is Sonny Kiriakis (Freddie Smith); however, fans will notice Sonny will have a new face as another actor steps into the role.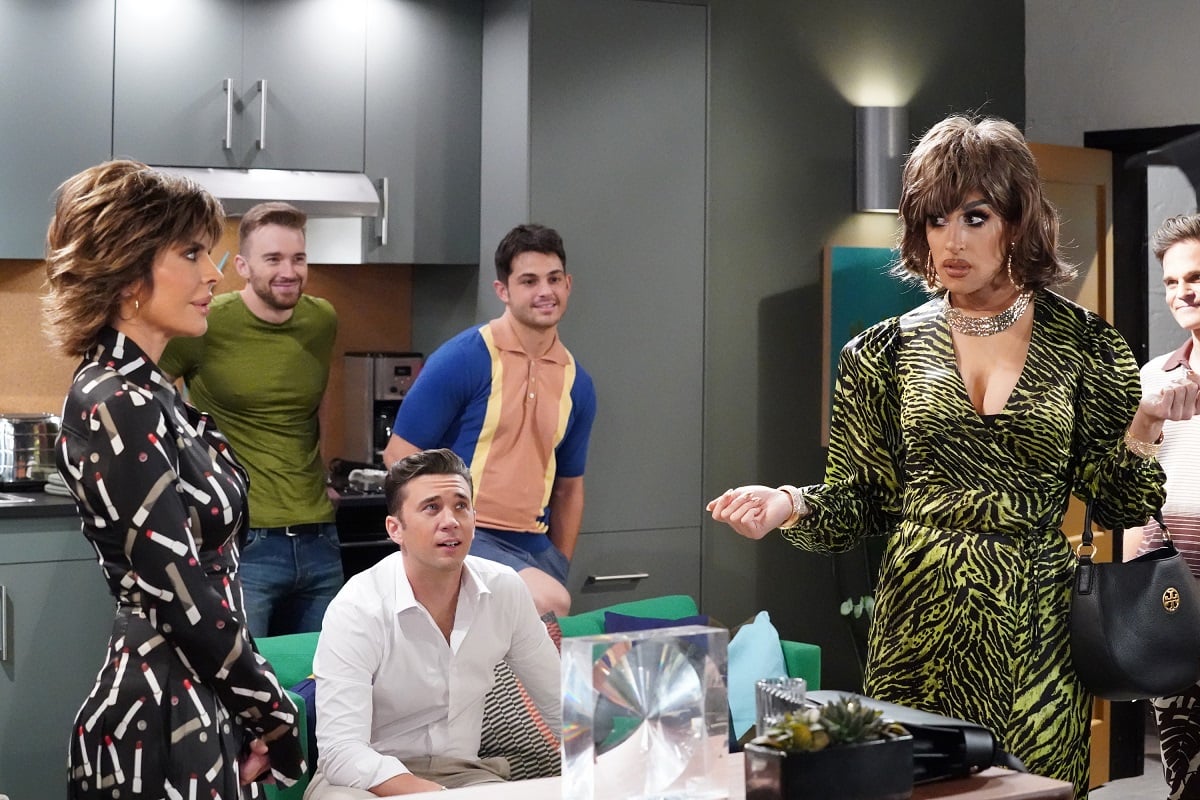 Zach Tinker cast as Sonny Kiriakis on 'Days of Our Lives: Beyond Salem'
For nine years, Days of Our Lives fans have watched Freddie Smith plays Sonny. The character has been a huge part of the NBC soap opera, and his relationship with Will Horton (Chandler Massey) has been a main storyline throughout the years. However, in 2020, viewers said goodbye to Will and Sonny when their portrayers were let go.
Yet, producers had a change of heart and decided to bring the couple back Days of Our Lives: Beyond Salem. While Massey will reprise his role as Will, Smith will no longer portray Sonny. According to Daytime Confidential, Zach Tinker has been hired as the new Sonny.
Zach Tinker's previous soap opera work
Tinker is no stranger to daytime. His previous acting credits include a brief stint on the CBS soap opera The Young and the Restless. In 2018, he was cast as Fenmore Baldwin, son of Michael Baldwin (Christian LeBlanc) and Lauren Fenmore (Tracey Bregman).
Fenmore returns to Genoa City to surprise his parents with the news that he's dropping out of law school to pursue a career in music. Fenmore begins a relationship with singer Ana Hamilton (Loren Lott), who wants to help with his music career. However, Fenmore's time in Genoa City ended in 2019 when Tinker was fired from the show. Although his role on The Young and the Restless was short-lived, it did earn Tinker a Daytime Emmy nomination for Outstanding Younger Actor.
Why did 'Days of Our Lives' recast Sonny Kiriakis?
News of Sonny's recast is a shock to Days of Our Lives fans. Many were hoping to see Smith reprise the role; however, the actor put the kibosh on that idea. According to Soap Opera Network, Smith had no interest in returning to the soap opera and would've turned any offer he received.
As for how he feels about Sonny being recast, Smith has no ill will toward Tinker. "I know you're going to crush it, so have fun, and I can't wait to check it out on Peacock," Smith said in congratulating Tinker. Smith and fans will see how well Tinker does as Sonny when Days of Our Lives: Beyond Salem premieres next week.