Daytime Emmys: 5 Actors With the Most Wins for Outstanding Lead Actor
With the 49th Daytime Emmy Awards on June 24, fans got to celebrate some of TV's best soap operas, talk shows, and more. And, of course, actors received individual recognitions — including the Daytime Emmy for Outstanding Lead Actor in a Drama Series. Here are the five actors who have the most wins in this category.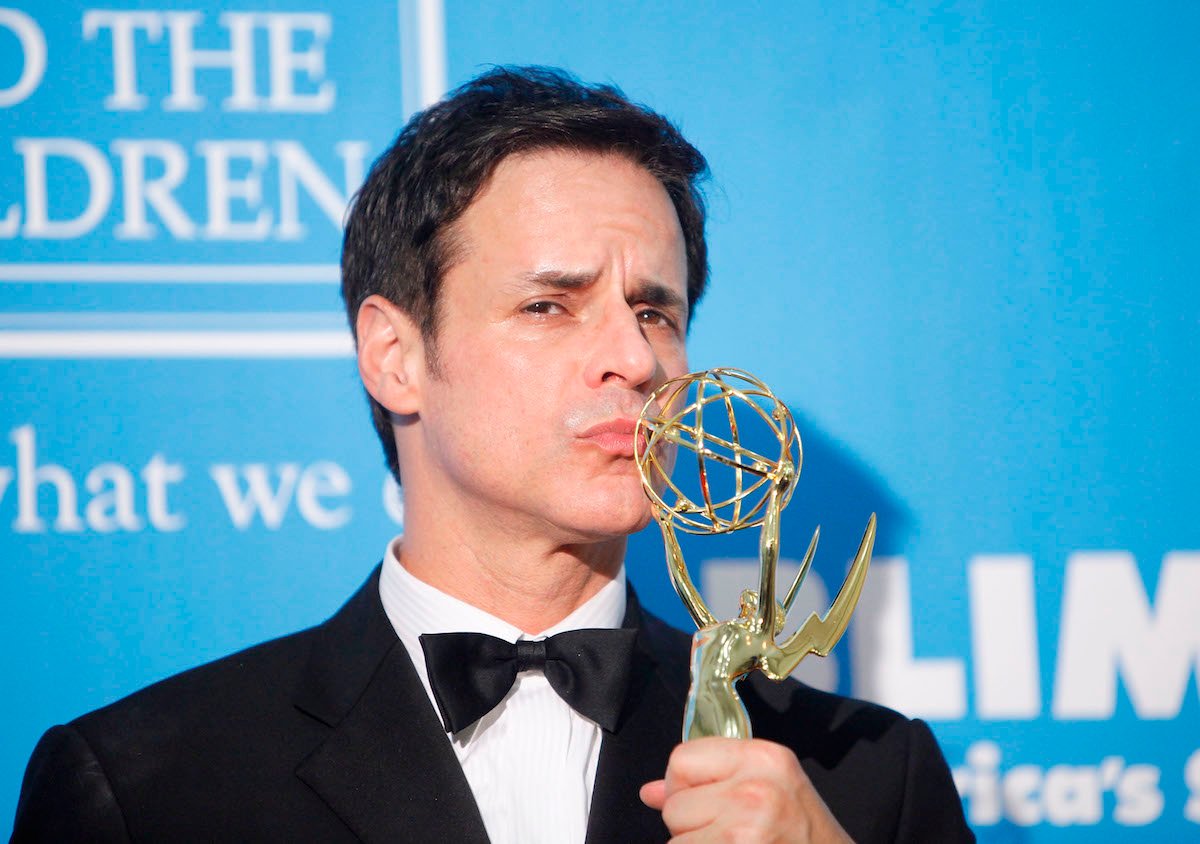 Christian LeBlanc: 3 wins
Since 1991, Christian LeBlanc has starred in the wildly successful TV soap The Young and the Restless as legal eagle Michael Baldwin. LeBlanc has been a Daytime Emmy nominee 12 times — four for the Outstanding Supporting Actor in a Drama Series category and eight for the Outstanding Lead Actor category, per IMDb. He won the Outstanding Lead Actor award in three different years: 2005, 2007, and 2009. 
Maurice Benard: 3 wins
Maurice Benard has been on General Hospital since 1993, where he plays mob kingpin Sonny Corinthos. According to IMDb, Benard has been nominated for a Daytime Emmy for his role on the show an impressive nine times. He snagged a win for Outstanding Lead Actor in a Drama Series in 2003, 2019, and 2021.
Peter Bergman: 3 wins
Peter Bergman, who also stars on The Young and the Restless, joined the hit TV series in 1989 as Jack Abbott. He replaced actor Terry Lester, who had previously portrayed the character starting in 1980. Bergman has since been nominated for a Daytime Emmy 24 times, per IMDb, including a nomination in the 2022 ceremony. He has three Outstanding Lead Actor wins.
David Canary: 5 wins
David Canary appeared on the ABC soap All My Children starting in 1983. He played the twin brothers Adam and Stuart Chandler. His role on the show earned him 16 Daytime Emmy Outstanding Lead Actor nominations. Of those, five were wins in 1986, 1988, 1989, 1993, and 2001, per IMDb.
Anthony Geary: 8 wins
Anthony Geary holds the record for the most Daytime Emmy Awards for Outstanding Lead Actor in a Drama Series thanks to his role as Luke Spencer on General Hospital. Geary, who originated the character in 1978 and played him for decades, racked up 17 Daytime Emmy nominations and eight wins. His most recent win was in 2015, per IMDb.
RELATED: Daytime Emmys 2022: 2 'The Young and the Restless' Stars Contract Coronavirus Ahead of Event