'Dazed and Confused': Matthew McConaughey Reveals How Jim Morrison Helped Inspire 'Alright, Alright, Alright'
Actor Matthew McConaughey has an impressive acting career and a whole catalog of beloved films. He's one of the most famous A-list actors in the world and to this day, retains that kind of laid-back, cool guy persona that up-and-coming stars envy. But ask any fan what McConaughey is best known for and they'll undoubtedly recite his catchphrase: "Alright, alright, alright."
This three-word line sums up the actor's persona perfectly. And it's not surprising, because it came from the movie that made McConaughey famous. Dazed and Confused (1993) is a cult classic comedy that's still popular now.
And that iconic line? Turns out McConaughey ad-libbed it, with a little help from Jim Morrison of The Doors.
Matthew McConaughey was nervous to film 'Dazed and Confused'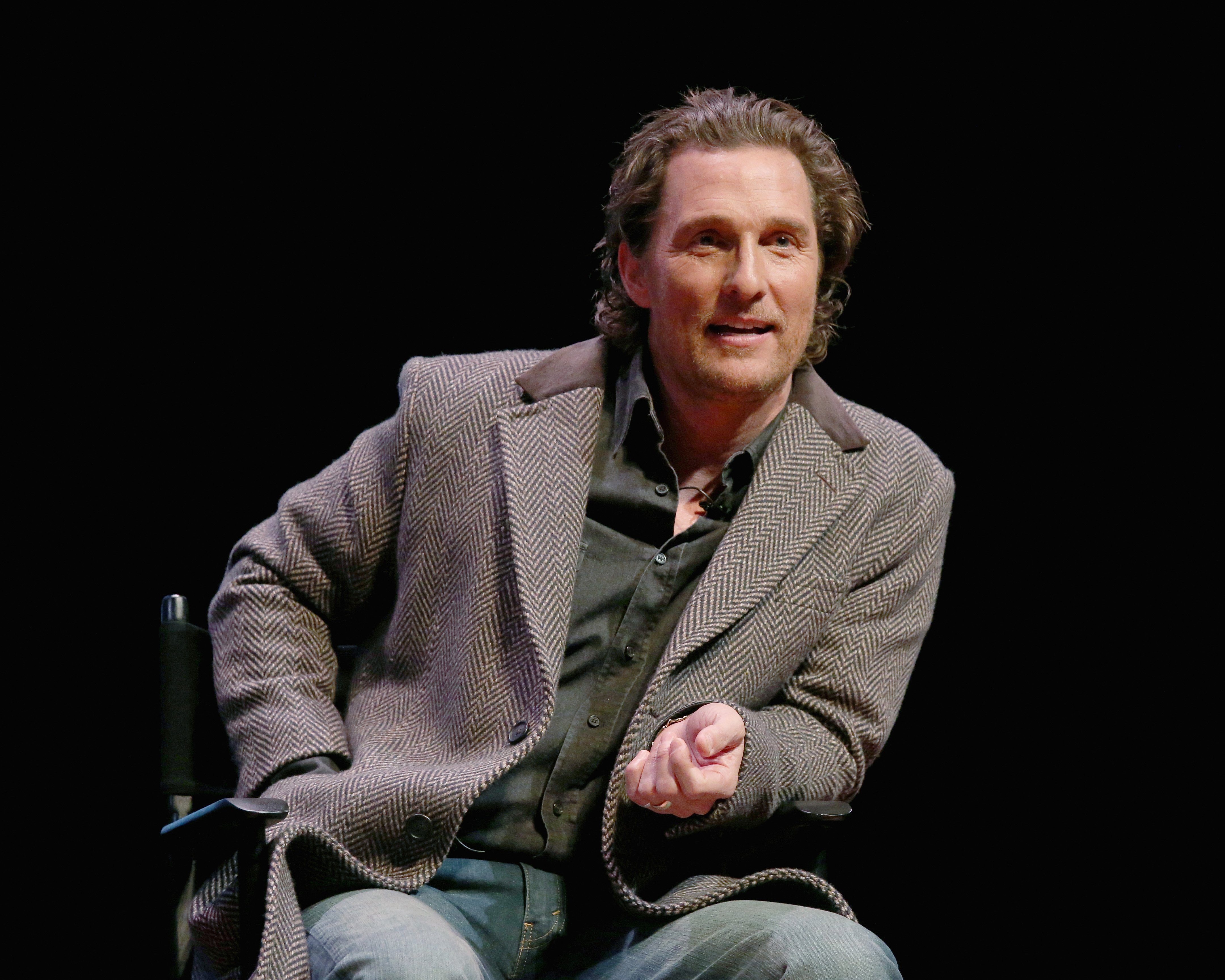 He may be a veteran actor now, but back in the early 90s McConaughey was still a new actor unsure of his craft. The infamous "alright, alright, alright" scene was the first one he ever shot. And he recalls having some hesitation over what to say and how to say it.
And McConaughey's character (David Wooderson) was originally supposed to be a smaller part, until the actor started working his magic and ad-libbing lines for the film. He wasn't cast originally but went up to the director at a bar and charmed him into giving him the part.
Jim Morrison of The Doors inspired McConaughey
According to USA Today, McConaughey was listening to The Doors while getting ready to shoot the scene and just generally thinking about what to say. Apparently, during a live show, Morrison said "All right, all right, all right, all right," which became a kind of inspiration for McConaughey.
He said he thought about what Morrison was about: "his car, gettin' high, rock & roll and pickin' up chicks." Then McConaughey started thinking about what motivated the character David Wooderson.
"I'm in my car; I'm high as a kite; I'm listening to rock & roll," he recalled. "Action! And there's the chick – 'All right, all right, all right!' Three out of four!"
Matthew McConaughey's slacker vibe isn't totally accurate
The Dazed and Confused alum has a reputation for being laid back, playing the bongos naked, and generally having a good time. But according to his friend, McConaughey always had ambition hidden behind his relaxed persona. Going up to the Dazed and Confused director at the bar is just one example of that.
McConaughey's close friend Richard Linklater told The New York Times, "People underestimate the utter intentionality of what Matthew's done. He's really good at going from A to B to C. He's got a plan and he's just brave enough and brazen enough to execute it."
He continued, saying, "He wasn't discovered in a bar — he went over to the guy who he heard was casting it. Matthew's always playing the long game."
And it all worked out in his favor. McConaughey is a Hollywood legend, thanks in part to the eternal quality of "alright, alright, alright."