DC Comics Adaptation 'DMZ,' Starring Rosario Dawson, Is Officially a Go at HBO Max
Remember that DC Comics television project from Ava DuVernay that got a pilot order at HBO Max? The streaming service has now ordered the project to series! This is her second DC Comics project, as she will also direct the upcoming New Gods film.
DuVernay directed the pilot episode, which was written by showrunner Roberto Patino. The series is described by the streaming service as a "futuristic drama" set "amid a second American civil war." It is based on the comic series published by DC. Production on the show, starring Rosario Dawson, Benjamin Bratt, Hoon Lee, Freddy Miyares, and Jordan Preston Carter will begin in 2021.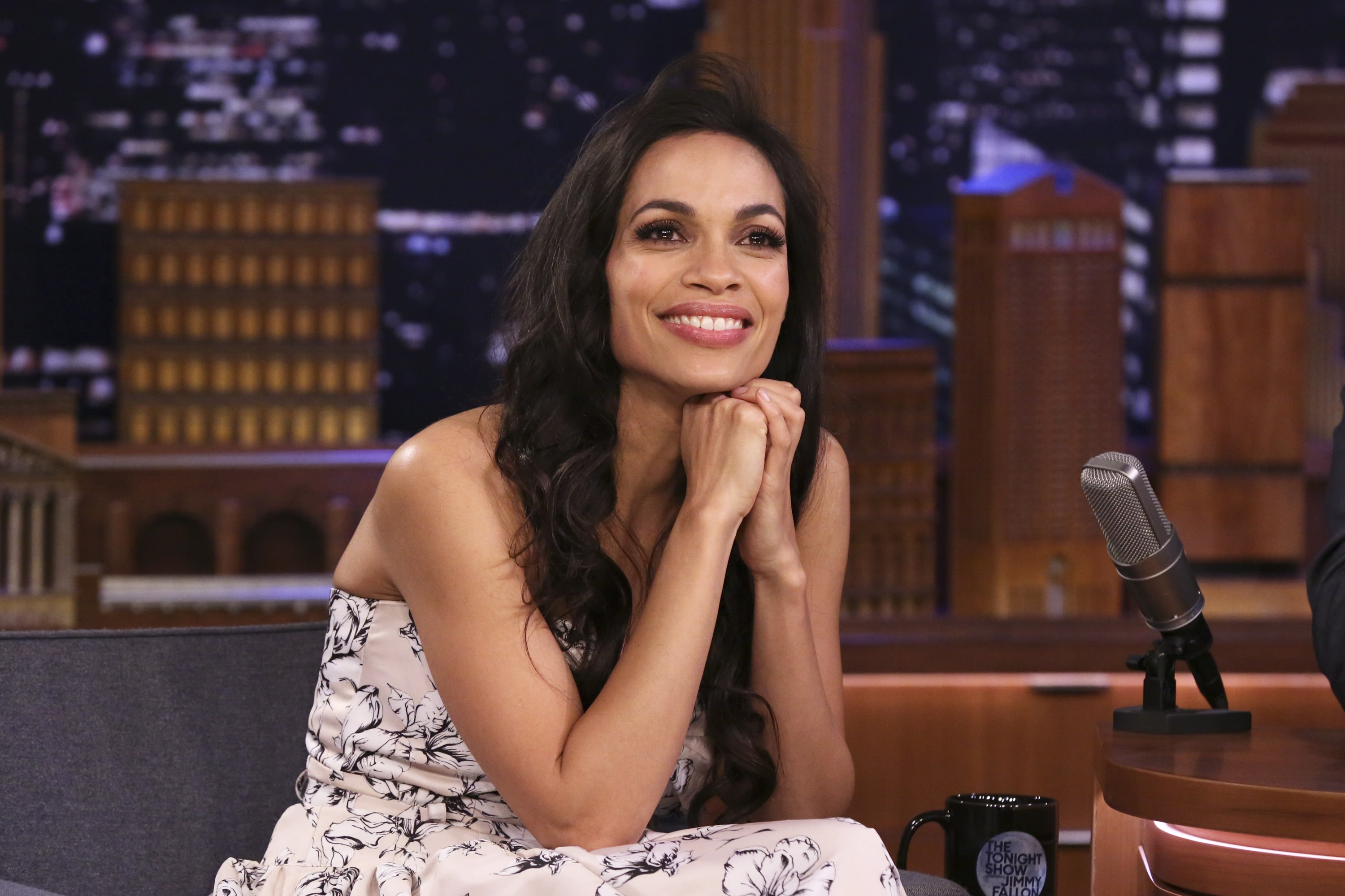 The characters of 'DMZ'
Rosario Dawson will topline the potential series as its lead character. According to the official description from HBO Max, DMZ chronicles the "harrowing journey of fierce medic Alma Ortega (Dawson), who saves lives while desperately searching for her lost son. As she contends with the gangs, militias, demagogues, and warlords who control this lawless no man's land, she becomes the unlikely source of what everyone has lost: hope."
Bratt plays the character of Percy Delgado, described as "the popular — and deadly — leader of one of the most powerful gangs in the DMZ. " Delgado wants to rule the DMZ and the description calls the character "a wildly magnetic, affable and equally influential man" who "wants to rule this new world — and will stop at nothing to secure that outcome."
Miyares' character in DMZ will be Skel, the "ruthless triggerman" for the gang led by Bratt's Parco. The character is also described as " a talented graffiti artist with a profound passion for art, which serves as his lasting connection to his humanity in a world where survival is predicated on power."
What the team behind the show says about its series order
With the official series order, both Patino and an HBO Max executive made statements about the forthcoming project.
"I couldn't be more thrilled to bring this epic to the screen with my boundary-pushing partners at WBTV and HBO Max, a sublime cast led by Rosario and Benjamin, and my partner and friend, the inimitable and ever-inspiring Ava DuVernay," said Roberto Patino. "DMZ offers up an explosive playground which, more than anything else, exalts the resilience of community and the human spirit. I can't wait to welcome the die-hard fans of the comic books and new viewers alike to this intoxicating, haunting and inspiring world."
"DMZ's unflinching story of a country torn apart resonates eerily and profoundly amid our current state of the union," said Sarah Aubrey, head of original content, HBO Max. "With the powerhouse visionary team of Ava and Roberto at the helm, bringing this critically acclaimed DC gem to life promises to entertain and inspire hope." 
No word on when to expect DMZ, but don't be surprised if it ends up on your television screen by sometime in 2021.