DC Fans Drag Joss Whedon After 'Justice League' Snyder Cut Is Announced — But Neither Director Is to Blame
Audiences and critics alike had a lot of problems with the DCEU film Justice League — and no, we're not referring to Henry Cavill's mustache. But a version known as "the Snyder Cut," referring to director Zack Snyder, has been thought to be in the works. Now, fans are blaming The Avenger's writer-director Joss Whedon for Justice League's original failure. Here's what's happening.
The story of 'Justice League'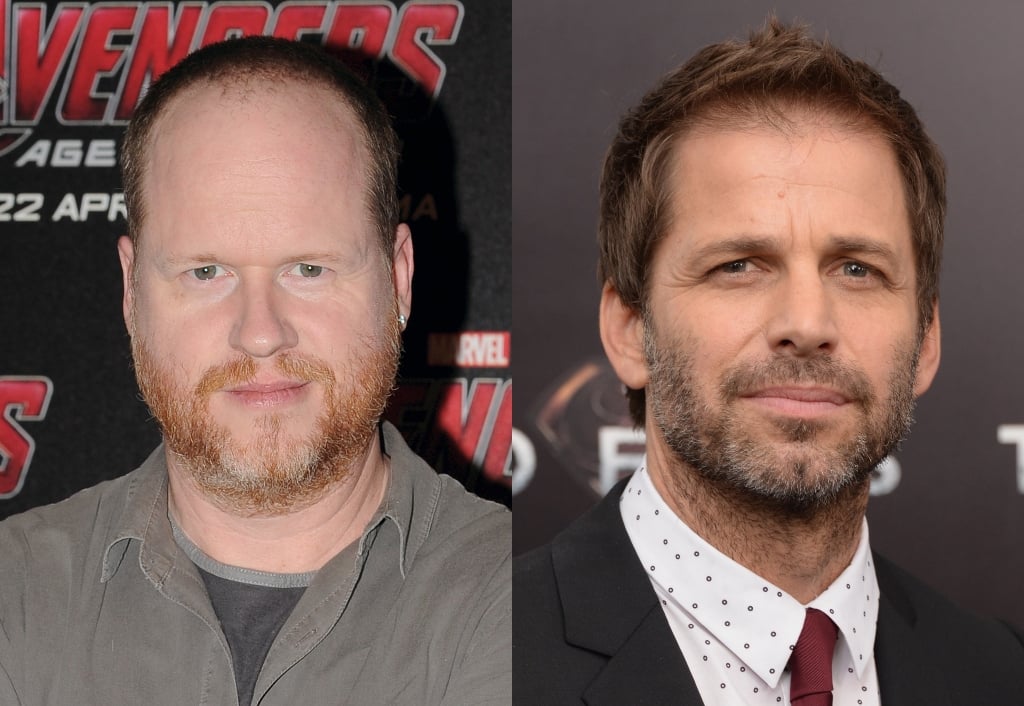 For those who aren't familiar with all of the turmoil that surrounded Justice League, here's a summary: Like many other films of this nature, it was stuck in what's known as "development h*ll" for years. Then, Snyder became the DCEU's go-to guy, and he got to work on the film that was meant to serve as the studio's answer to The Avengers.
But then, tragedy struck. Following initial production (which itself was rife with tribulations), Snyder stepped down from his duties as director after his daughter passed away. Whedon, who had already been a part of the rewrite process, was brought in to direct the extensive reshoots. The film was released in November 2017.
Rumors of another version have circulated for years
Given everything that went into it, Justice League was a very expensive film. So though it went onto have an impressive opening weekend, between the money needed to make back what was spent and the poor critical reviews, it wasn't considered a hit.
Thus began the internet cry, #ReleasetheSnyderCut. For years, rumors of a version featuring only scenes directed by Snyder and those that came prior to Whedon's rewrites and reshoots circulated heavily. They were later substantiated by Snyder himself, as well as stars Ben Affleck and Gal Gadot.
The Snyder Cut becomes official
The year 2020 has been a bad year for plenty of reasons, but as far as Snyder stans are concerned, it's a pretty great one. With the pending arrival of Warner Bros.' streaming service HBO Max, many believed the Snyder Cut would become a reality. And it turns out, they were right.
During a Q&A watch party of Snyder's 2013 film Man of Steel (which preceded Justice League in the DCEU), the filmmaker made it official: The recut film (or possibly miniseries), titled Zack Snyder's Justice League, will arrive on HBO Max in 2021.
Snyder stans take to Twitter to insult Whedon
If you know anything about this fandom, then you know they're very active on social media. Following Snyder's announcement and the official posts that followed it, many DC fans took to Twitter and other platforms to share their excitement. But not all of it was positive.
Some were very focused on Whedon's part in all of this. One Twitter user replied directly to the filmmaker on an unrelated tweet, writing, "I reckon that you have no clue what cinema actually is…Time to see what real heroes look like, not your cartoon children." Another called him "a populist hack who's work lacks substance."
Others point the finger elsewhere
However, many were much more levelheaded about the whole ordeal. Some of them expressed excitement for the new version but felt that neither director is really to blame for the original's failure. In a thread, one Twitter user wrote that it came down to a "lack of consistency," calling the studio and its demands "the real villain."
Still others felt similarly, but saw the directors as two sides of the same coin. "They each deserve to be dragged, but not on behalf of the other," they wrote. In fact, they compared them to the two major U.S. political parties. Whether you're looking forward to the Snyder cut or not, hopefully, we can heed this lesson: there's no need to bash one another based on personal preference.