DC v. Marvel: Joaquin Phoenix's BAFTA Speech Has Sparks Outrage From Brie Larson Fans
Actors Brie Larson and Joaquin Phoenix both got started at a young age, are both a part of major franchises, and are both big-time award winners. Additionally, both have given incredible speeches calling for more diversity in adjacent industries. But the reactions they've received are very different.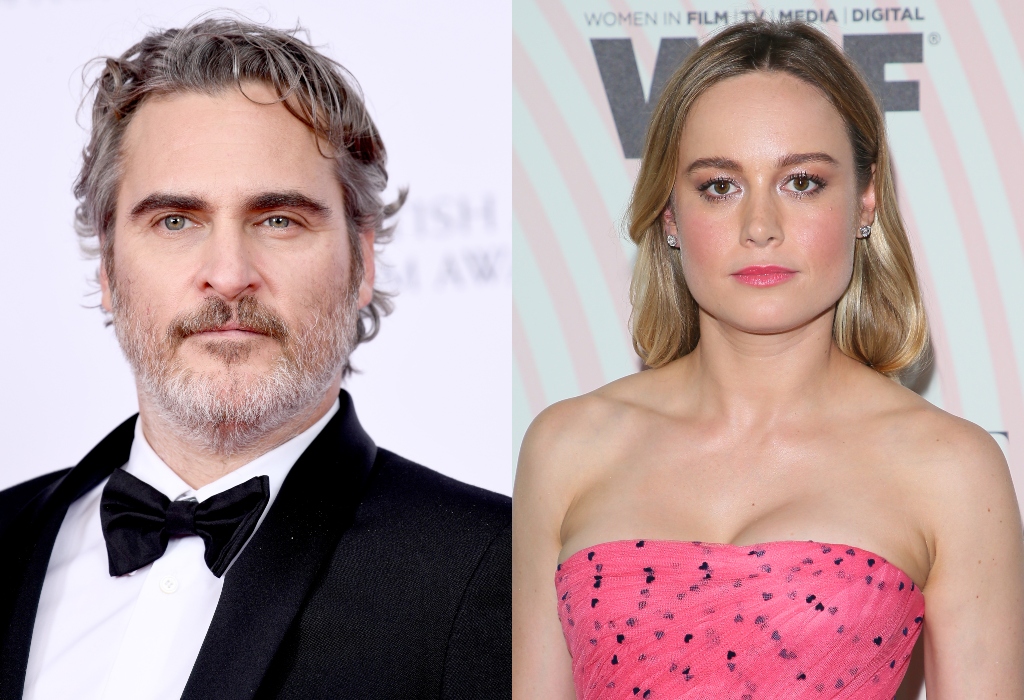 While Phoenix is receiving heaps of praise for his Leading Actor Award speech at the BAFTAs this year, Larson was harshly criticized by some for her 2018 speech where she spoke about inclusion riders as they extend to film journalism. Let's take a look at their speeches and the responses elicited online.
Joaquin Phoenix won for Leading Actor at the 2020 BAFTAs
Phoenix has been sweeping the 2020 awards season. He won at both the Golden Globes and the Screen Actors Guild Awards. His third award for his role in Joker came on Feb. 2, 2020, when he won at the BAFTAs. And he gave a phenomenal speech about race in the entertainment industry..
"I think that we send a very clear message to people of color that you're not welcome here," he said, adding that he is "part of the problem." Phoenix called upon everyone to "do the hard work to truly understand systemic racism. He finished, "I think that it is the obligation of the people that have created and perpetuate and benefit from a system of oppression to be the ones that dismantle it. So that's on us."
His speech earned a lot of praise
The BAFTAs don't air in the U.S. And because Sunday was a big day in the U.S. with Super Bowl LIV, it took people a little while to hear about Phoenix's speech. But once they did, many went on social media to praise the actor.
In addition to Oscar-winner Viola Davis, many others commented on Phoenix's #BAFTAsSoWhite acknowledgement. And while the reaction online was nearly entirely positive, nominee Lulu Wang (writer and director of The Farewell) noted there was "an uncomfortable silence" at the ceremony.
Some are comparing it to Brie Larson's 2018 speech
Of course, there will never be an important speech made that doesn't incite at least a little bit of controversy. Especially when it comes to awards shows. As many on Twitter are pointing out, Larson once gave a similar call for inclusivity in Hollywood — and was maligned for it.
The difference here? Aside from their speeches having a slightly different focus, it seems that because Phoenix is a white man and included himself as a part of the problem, many find this more palatable. But there's no denying that the hate against Larson is extreme.
What did Larson say?
Larson's speech came at the 2018 Women In Film Crystal + Lucy Awards. She used the time to talk about the lack of diversity when it comes to the critics who are afforded opportunities. She also explained the ways in which she is working towards changing this, as well as explaining tangible initiatives for others in the industry.
The part that everyone harped on comes at 3:48, when Larson says, "I do not need a 40 year-old white dude to tell me what didn't work for him about A Wrinkle In Time — it wasn't made for him!" It's also worth noting that she felt she had to repeatedly say "I do not hate white dudes," because she knew what kind of backlash would come.
And come it did. So it's understandable that Larson's fans would find it a bit baffling that, just a year and a half later, so many would praise Phoenix for a speech with a similar message, while the criticism for Larson continues.