'DC's Stargirl': 'Avengers Endgame' Actor Makes a Cameo in the Season 1 Finale
The Season 1 finale of 'DC's Stargirl' featured a cameo from an 'Avenger's Endgame' star. And fans were more than excited to see this MCU actor make their DCEU debut.
DC's Stargirl ended Season 1 with an exciting, nail-biting episode. But the season finale of the CW series also featured a cameo from an Avengers: Endgame star. And while it wasn't a major appearance, it did indirectly merge the Marvel Cinematic Universe with the DC Extended Universe. 
[Spoiler alert: This article contains spoilers for DC's Stargirl Episode 13.]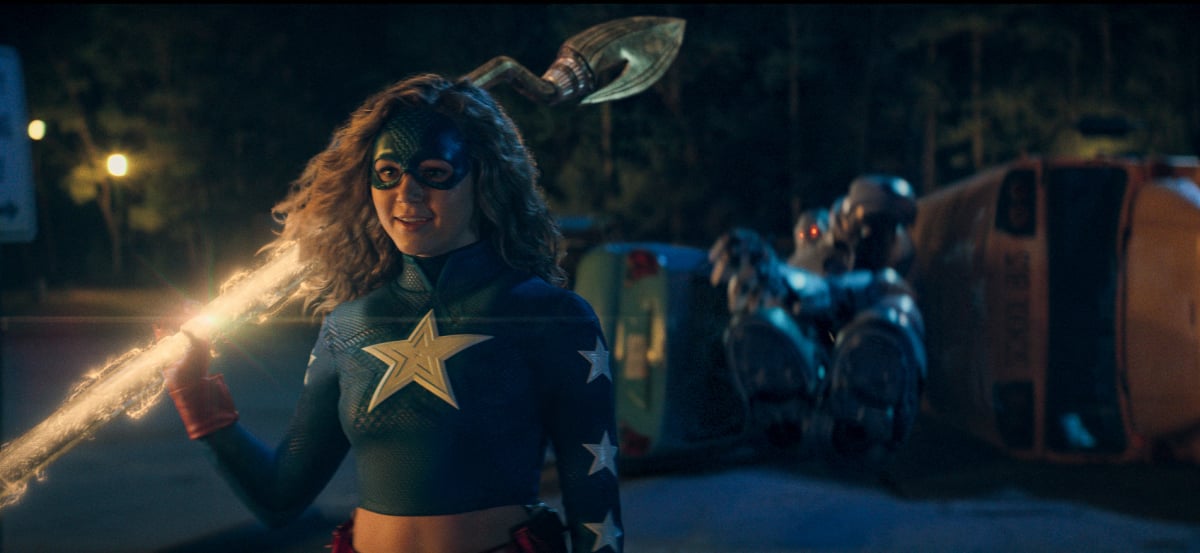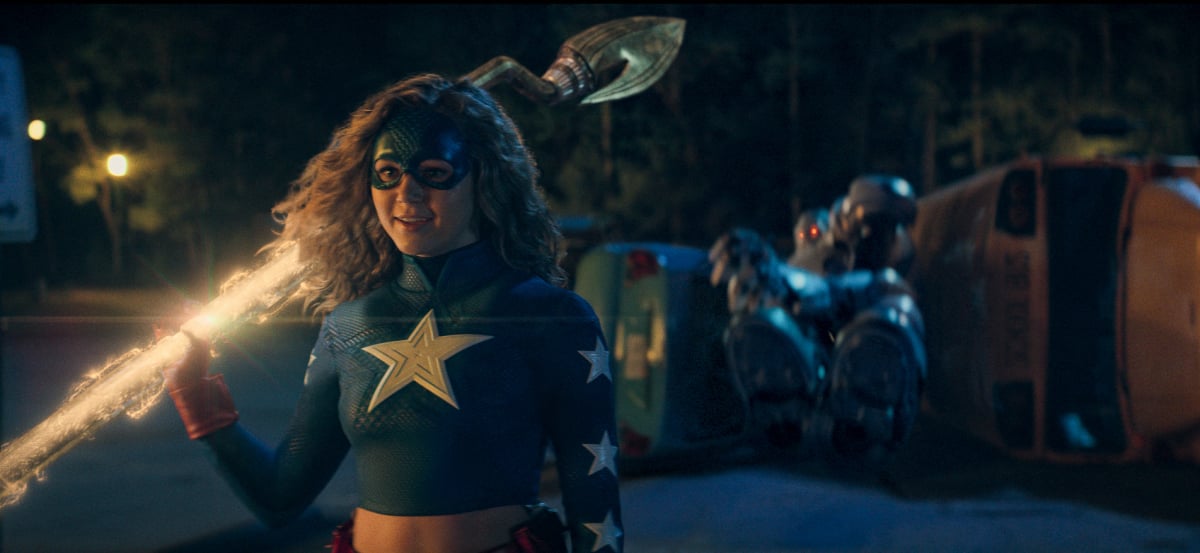 'DC's Stargirl' is based on a comic book by showrunner Geoff Johns
Based on writer/producer Geoff Johns' DC comic book series, Stars and S.T.R.I.P.E, DC's Stargirl follows Courtney Whitmore (Brec Bassinger) and her stepfather Pat Dugan's (Luke Wilson) rise as the superhero team of Stargirl and S.T.R.I.P.E. After moving to Blue Valley, Nebraska, the two discover that the town is actually a secret hub for the Injustice Society of America (ISA).
To defeat the ISA, Courtney recruits her high school friends Beth (Anjelika Washington), Yolanda (Yvette Montreal), and Rick (Cameron Gellman) to adopt the superhero personas of Doctor Mid-Nite, Wildcat, and Hourman. As the new Justice Society of America, they vow to stop the ISA from carrying out their plan to brainwash the country. 
The JSA and the ISA face off in the 'DC's Stargirl' Season 1 finale
In the Season 1 finale of DC's Stargirl, Courtney, Pat, and the rest of JSA go head to head with the ISA. After Beth manages to shut off Brainwave's (Christopher James Baker) signal, they kick off a battle with Jordan Makhent, aka Icicle (Neil Jackson), the Gambler (Eric Goins), Sportsmaster (Neil Hopkins), Tigress (Joy Osmanski), and Dr. Ito, aka Dragon King (Nelson Lee). 
After being stuck behind bars for most of the season, Solomon Grundy is finally released from his cell and faces off against Rick. Cindy (Meg DeLacy) also escapes, and after stabbing her father, she finds Eclipso's soul inside a diamond-shaped object. 
Icicle proves to be much stronger than the JSA believed. He gets locked in battle with Stargirl, but just as he is about to come up to attack her, Mike (Trae Romano) drives through him with a pickup truck, sending his frozen particles flying.  
The Season 1 finale featured a cameo by Lexi Rabe
Throughout the first season of DC's Stargirl, fans spotted a number of familiar faces in the cast. Luke Wilson, who plays Courtney's sidekick and step-dad, Pat, is known for his roles in films like Legally Blonde and The Royal Tenenbaums. And in the first and last episodes, Community star Joel McHale made his cameo as the original JSA member, Starman. 
But the season finale added yet another well-known actor to the mix. MCU star Lexi Rabe, who portrays Tony Stark's daughter, Morgan Stark in Avengers: Endgame, appears as a little girl whose father falls under Brainwave's spell. In the scene, she tries to wake her father, but Icicle appears and tells her it's no use. 
Fans were excited to see this MCU actor make her DCEU debut. But in an Instagram post, Rabe noted that despite her appearance on the series, she's still "a Marvel girl through and through."
Rabe's role was not very big, but it did add a layer of emotion to the episode. There's no indication that she will appear on the series next season.  But knowing how talented the young actor is, it would be nice to see her on-screen again.