'DC's Stargirl': Brec Bassinger Reveals Her Reaction to That Shocking Superhero Surprise 
DC's Stargirl left fans with an exciting revelation about DC superhero Sylvester Pembroke, aka Starman (Joel McHale). His cameo in the Season 1 finale was definitely a welcome surprise. And in a recent interview, series' lead Brec Bassinger revealed how she felt when she found out Starman would be making a comeback.
[Spoiler alert: This article contains spoilers for DC's Stargirl Episode 13.]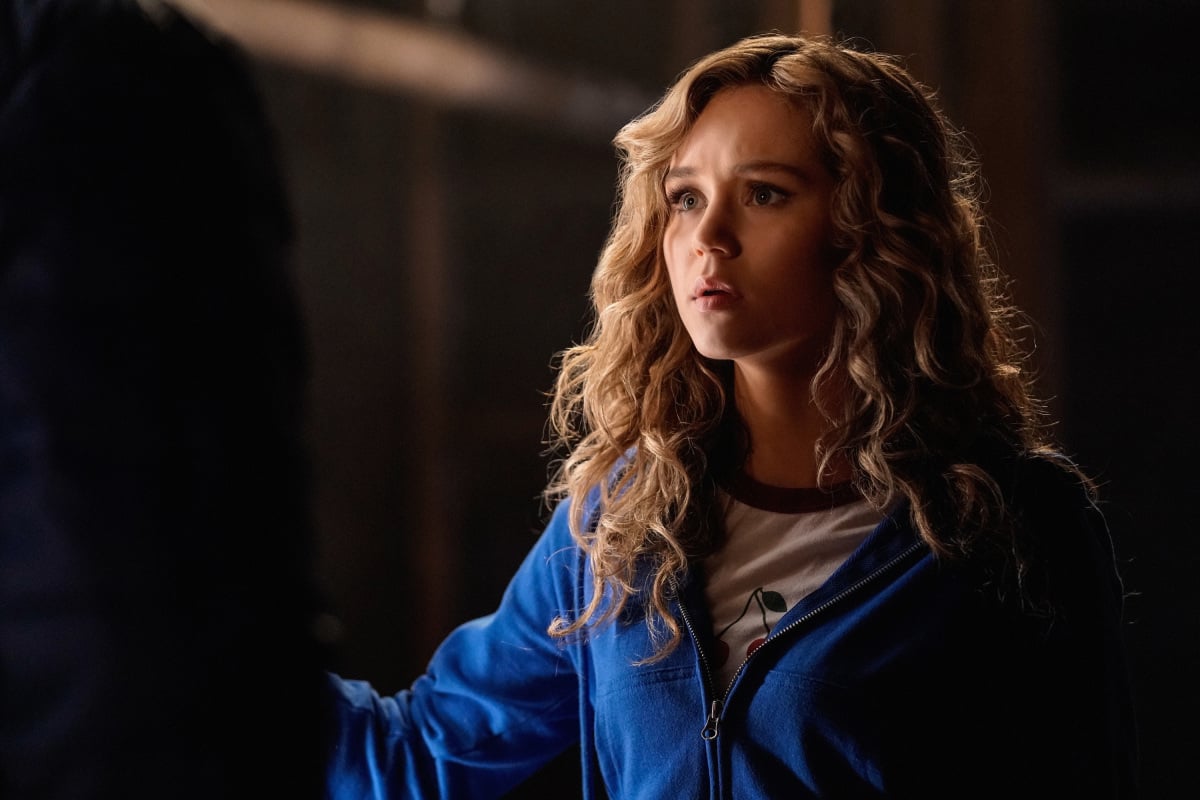 Starman was thought to be dead all season
For most of Season 1, DC's Stargirl fans assumed that Starman was dead. When Courtney (Brec Bassinger) finds the superhero's cosmic staff in her stepfather, Pat Dugan's (Luke Wilson) old things, it mysteriously activates. Pat tells her that he was once Starman's sidekick, and through flashbacks, he explains how he was entrusted with the staff just before Starman was killed by the Injustice Society of America. 
Courtney sees a blurry picture of Starman and assumes he's her missing biological father. Believing she's his heir, the teen adopts the cosmic staff and assumes the identity of Stargirl. But by end of the season, Courtney learns that her father is a man named Sam who ran off when she was a kid, and that she has absolutely no family ties to Sylvester Pembroke.
RELATED: CW's 'Stargirl': How the DC Superhero Is Connected to Shazam
Joel McHale wants to continue playing Starman on 'DC's Stargirl'
Community star Joel McHale made a cameo as Starman in the first episode of the season. He didn't have a huge role on the show, but when talking to Comic Book, the actor revealed how excited he was when creator and showrunner Geoff Johns offered him the part. 
"Believe me, I was just honored to be asked," McHale said. "It was a dream come true from Geoff John's. I was thrilled because I've always wanted to play a superhero."
He is only seen in flashbacks alongside Luke Wilson in Season 1. But McHale noted that he would love to work on the show for future seasons.
"All my scenes are with Luke Wilson," he added. "He's such a nice man and he's such a good actor that I always still find myself in situations where I say, 'You get to be a superhero, you get to work with Luke Wilson.' So I hope to God I get to do more of it, and I hope the series does well, all that stuff."
'DC's Stargirl' star Brec Bassinger was surprised to find out Starman is still alive
In the cliffhanger scene of the DC's Stargirl Season 1 finale, Sylvester Pembroke, aka Starman, shows up at Pat's old apartment inquiring about his old friend. Fans were shocked to see Starman alive. And in a recent interview with Collider, Brec Bassinger revealed how she reacted when she found out about Starman's surprise return.
"I found out when I read the 13th episode, probably the day of the table read of the 13th episode, two days before we started filming the 13th episode, and I was so shocked," said Bassinger. 'I remember going to Geoff and being like,' How?! Isn't he dead?' He was like,' All things are possible with DC.'"
Now that she's a part of the comic book world, Bassinger is learning how exciting and unpredictable this genre can be. "There are so many comics and so many storylines that there's a storyline for any character to come back and any character to die," she suggested. "No one's ever safe, but no one's ever dead."