'DC's Stargirl': Jim Gaffigan Joins Season 2 as the JSA Superhero Tied to the Mysterious Pink Pen
'DC's Stargirl' will feature a brnad new cast member in Season 2. Comedian Jim Gaffigan will play the JSA superhero tied to that mysterious pink pen.
DC's Stargirl is gearing up for a stellar second season. And according to new reports, comedian Jim Gaffigan will join co-stars Brec Bassinger and Luke Wilson to play a legendary Justice Society of America superhero.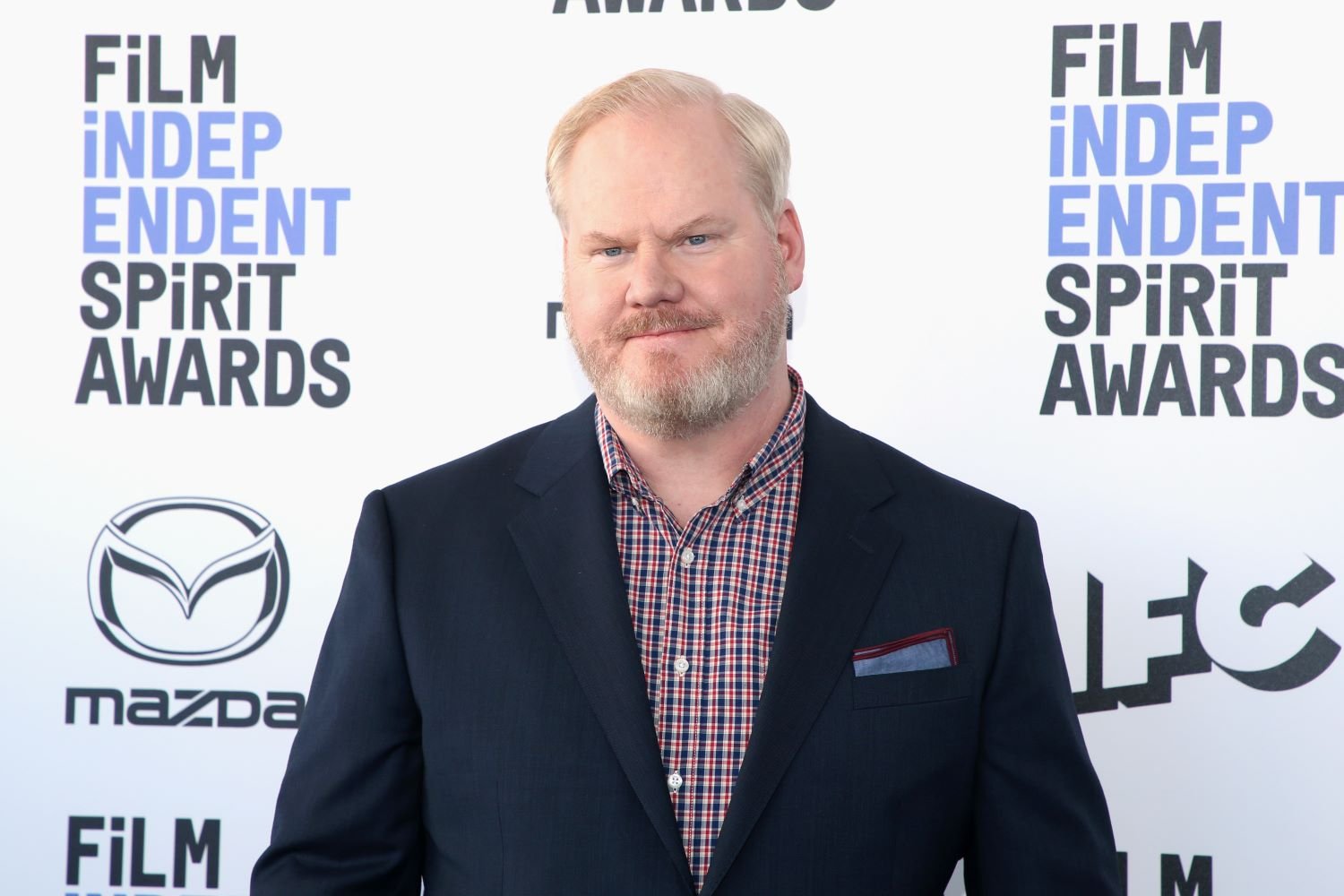 Jim Gaffigan is no stranger to TV
Gaffigan is known for his hilarious stand-up comedy specials. But he's also a seasoned TV veteran. The actor has appeared in several popular series over the years, including Law & Order: SVU, Sex and the City, and Portlandia.
Gaffigan had a recurring role as Andy Franklin on the TBS comedy, My Boys for three seasons. He voiced animated characters on shows like Bob's Burgers and Star vs. the Forces of Evil. And in 2015, he produced, wrote, and starred in the TV Land sitcom, The Jim Gaffigan Show.
More recently, Gaffigan was in the Amazon original film, Troop Zero. He also appeared in Drunk Parents opposite Alec Baldwin and Salma Hayek. 
Jim Gaffigan will play Thunderbolt in 'DC's Stargirl'
As reported by EW, Gaffigan is joining the cast of DC's Stargirl for season 2. He'll lend his voice to a CGI version of the JSA superhero, Thunderbolt. In DC Comics, Thunderbolt is a magical genie who can warp reality, fly, become invisible, and fire energy blasts. 
"The wishes he grants often cause more trouble than the wish-asker would ever expect," the series character description reads. "But despite his somewhat constant supernatural disasters, the Thunderbolt's heart is always in the right place, even if it is wounded by the friends he has lost throughout his long existence."
Thunderbolt's appearance is linked to the pink pen
In season 1 of DC's Stargirl, Pat (Luke Wilson) takes Courtney (Brec Bassinger) to the Justice Society of America headquarters to find costumes and tools used by the superhero team's original members. She picks up Doctor Mid-Nite's goggles, Wildcat's costume, and Hourman's necklace. 
But when Courtney picks up a bright pink pen, Pat gives her a stern warning. "Don't touch the Thunderbolt!" he says. "That's the most dangerous thing in here."
At first glance, the pen looks quite ordinary. But when Courtney touches it, it gives off an electric charge and produces a high-pitched laugh. Despite Pat's warning, Courtney takes the pink pen and keeps it in her duffle bag. 
In the comic books, Thunderbolt is activated by a hero called Jakeem Thunder. There's no word on the character or his casting so far. But in episode 4, "Wildcat," Pat's son, Mike (Trae Romano), mentions that he has a friend whose name is Jakeem. 
Season 2 of DC's Stargirl does not yet have an official premiere date. But production is already underway, which means fans could get new episodes by fall of 2021.