'DC's Stargirl': Who Plays Starman on the New CW Series?
With DC's Stargirl, the CW is expanding its comic-inspired television universe. Community star Joel McHale joins the cast with a recurring role as Sylvester Pembroke. Here's a breakdown of McHale's character and why he's important in the comic books.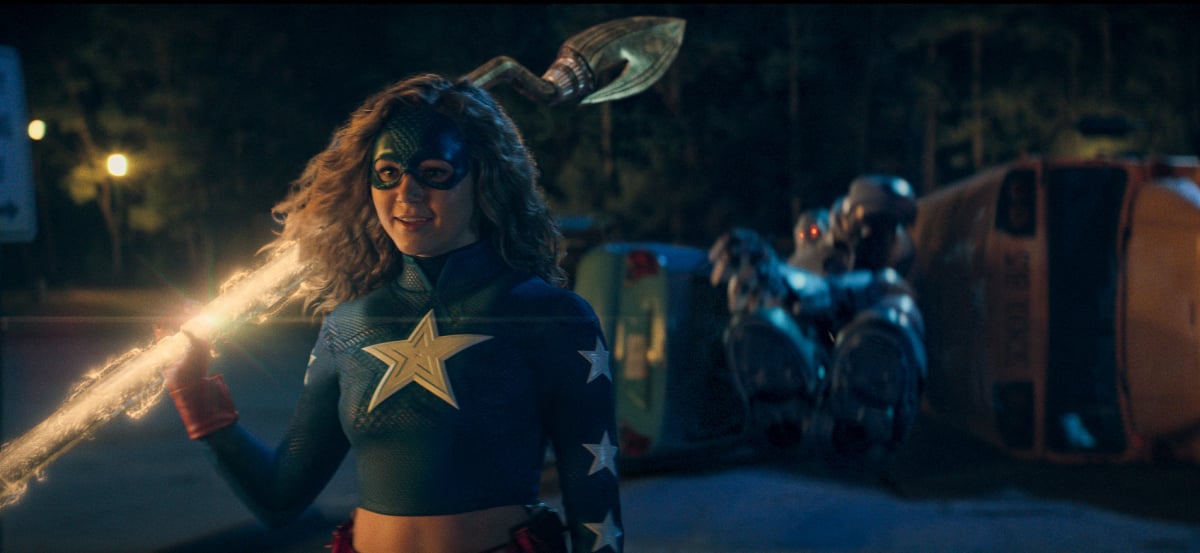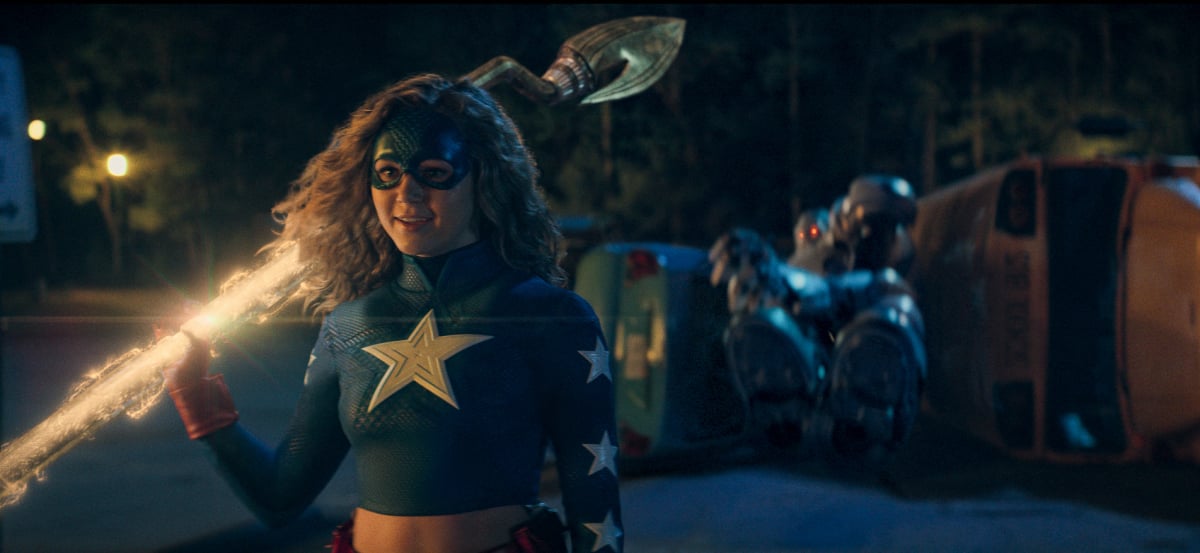 Joel McHale plays Starman in 'DC's Stargirl'
On DC's Stargirl, McHale takes on the role of superhero Sylvester Pembroke, aka Starman, Skyman, and the Star-Spangled Kid. The character first appeared in DC's Star-Spangled Comics in 1941.
In the comics, Sylvester Pembroke partnered up with Pat Dugan, aka S.T.R.I.P.E. and Stripesy, to take on supervillains. The character doesn't have superpowers but is a skilled athlete and fighter who uses a cosmic, magical staff. He is also a member of the Justice Society of America, and he's fought alongside superheroes like Aquaman and the silver age Green Lantern.
In the Stars and S.T.R.I.P.E. comic series, Pat Dugan is married and becomes the stepfather of Courtney Whitmore. When Courtney finds Pembroke's suit in her stepfather's old things, she puts it on and assumes the identity of the Star-Spangled Kid. The teen later becomes Stargirl.
RELATED: CW's 'Stargirl': How the DC Superhero Is Connected to Shazam

How does Starman fit into 'DC's Stargirl'?
On DC's Stargirl, Nebraska high school sophomore Courtney Whitmore (Brec Basinger) finds out that her stepfather, Pat Dugan (Luke Wilson) once worked with Starman (Joel McHale). She takes over Starman's cosmic staff and assumes the identity of Stargirl.
Along with Pat, who suits up as S.T.R.I.P.E, Courtney inspires other young superheroes to help her fight villains from the past. Starman will appear on in flashback scenes with Pat throughout the season.
RELATED: 'Stargirl': Who Is Brec Bassinger, the Actor Who Plays Courtney/Stargirl?
Joel McHale feels honored to play the DC superhero
McHale is known for playing Jeff Winger on Community, and for hosting The Soup. In an interview with Comic Book, McHale talked about taking on his first superhero role. And he admitted he felt honored when Stars and S.T.R.I.P.E. writer and DC's Stargirl showrunner Geoffrey Johns offered him the part.
"Believe me, I was just honored to be asked," said McHale. "It was a dream come true from Geoff John's. I was thrilled because I've always wanted to play a superhero."
McHale said that as of now, he'll only be seen in flashback scenes in the series. He also revealed how much fun he had working with his co-star, Luke Wilson.
"All my scenes are with Luke Wilson," said McHale. "He's such a nice man and he's such a good actor that I always still find myself in situations where I say, 'You get to be a superhero, you get to work with Luke Wilson.' So I hope to God I get to do more of it, and I hope the series does well, all that stuff."
Hopefully, as the series continues, there may be a chance viewers will get to see Starman fight alongside Stargirl and S.T.R.I.P.E. at some point. New episodes of DC's Stargirl air Tuesday nights, at 8 p.m. ET on the CW.