'Dead to Me' Season 2 Fan Theory Says Jen Didn't Shoot Steve
When Dead to Me premiered on Netflix in 2019, the show quickly soared in viewership during its first month on the platform. Critics loved Christina Applegate and Linda Cardellini's performances in season 1, and the series received an early renewal.
With season 2 coming out of Netflix's gates on May 8, fans are dropping their predictions for one major storyline: Steve's death.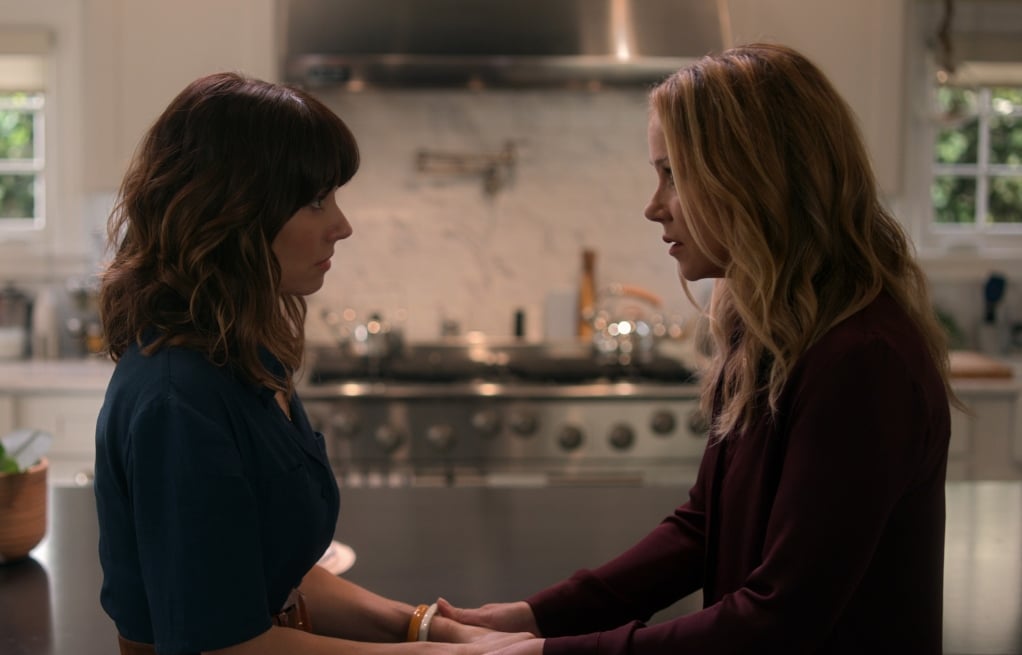 Season 1 cliffhanger left Steve dead
Viewers recall that in the last episode, one of the final scenes was between Jen (Applegate) and Steve (James Marsden).
When Steve arrived in Jen's back yard looking for Judy in the guesthouse, the two wound up commiserating about her. It led to Steve confessing he was in the car when Ted was killed.
Angry, Jen demanded to know what Steve said to Judy to make her keep driving that night. He denied any wrongdoing, became belligerent, and Jen pulled a gun on him and told him to leave. The closing scene showed Steve dead, floating face-down in the pool.
Fans believe Jen is covering for the shooter
No one ever saw Jen shoot Steve; they saw her pointing the gun at him near the pool. Some fans are adding fuel to one fire in the theory department about who put a bullet in Judy's ex. Who? That would be Charlie.
Jen's oldest son returned home from his grandmother's the night Steve dropped by. Charlie has a track record of defiance and he was caught carrying a gun in his backpack, proving he's comfortable with firearms.
Fans think he either saw the confrontation on the new cameras Jen had installed or heard a struggle and went outside to help.
Some believe Charlie shot Steve with the gun Jen was holding or another he scrounged up outside of the home. Jen then called Judy for help with the body after the melee happened.
Why the theory is plausible
As mentioned, Charlie was home the night Steve was shot. Although he's gotten angry with his mother, he's protective of his family and tried to step up as the "man of the house" after his dad's death.
As a mom, Jen would do what she had to in order to protect him from going to jail. The Charlie theory is credible.
And then there's the statement Dead to Me creator and showrunner Liz Feldman made to The Hollywood Reporter.
"I'll just say that you don't know that she shot him.Netflix will have to order a season two for us all to find out. Just like the rest of the show, it's not exactly what you think it's going to be."
Her words do not exactly imply that Charlie is the culprit, but they don't exonerate him either.
It could still be someone else
Judging from the season 2 trailer, Charlie may not be in the know when it comes to Steve and Judy's involvement with his father's death. We don't know who else was watching Steve or who had their eyes on Jen, so it's possible another person pulled the trigger.
Nick? Lorna? Steve's business partners? Or was it Karen, the well-meaning neighbor who is fond of guns and taught Jen how to use one? Dead to Me Season 2 hits Netflix on May 8.