'Deadpool 3': Morena Baccarin Has 'Not Been Asked, or Approached' to Return for Ryan Reynolds' Debut in the MCU
Deadpool star Morena Baccarin just dropped some news about the third film in the hit franchise. Marvel fans have been wondering when Deadpool 3 will hit theaters ever since Disney bought out Fox last year. Although Ryan Reynolds has confirmed that the film is in development, Baccarin revealed that she has "not been asked, or approached" to return for Deadpool's debut in the Marvel Cinematic Universe.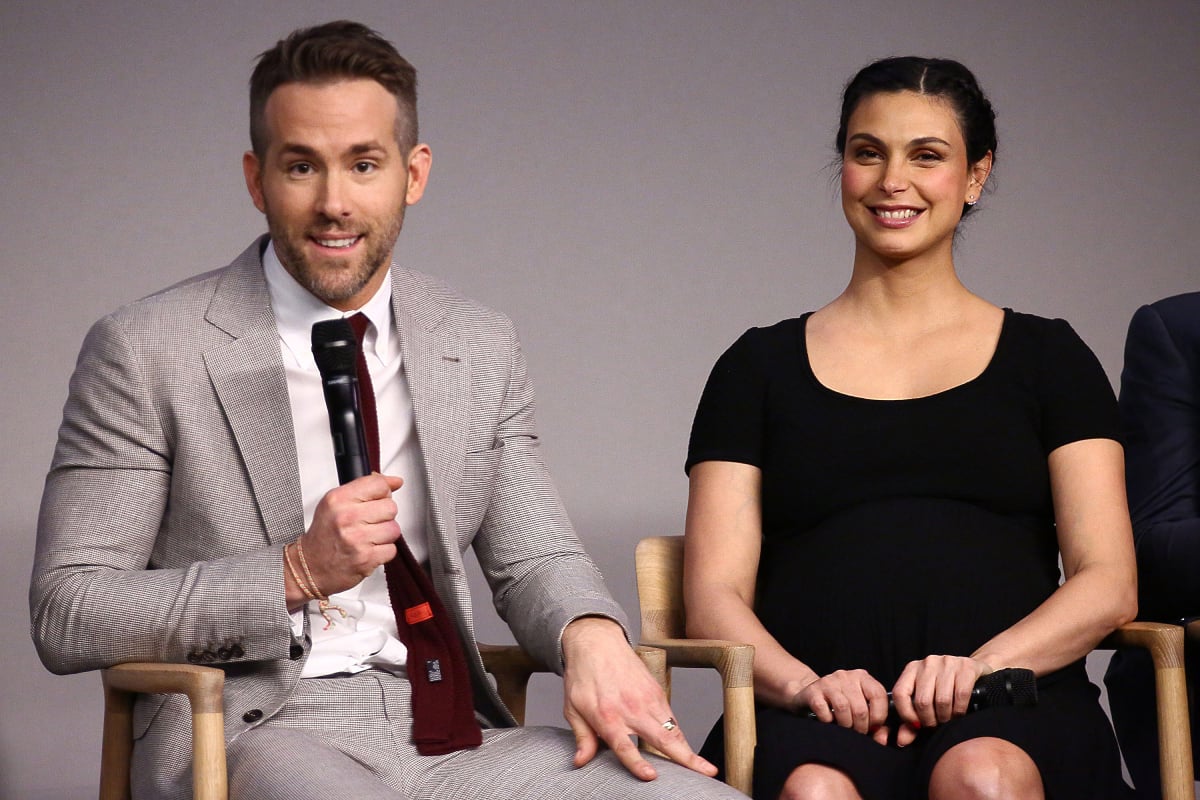 What's going on with 'Deadpool 3'?
Fox released the first two Deadpool movies, both of which received an R-rating and were a big success for the studio at the box office. After Disney bought out Fox in 2019, fans began to speculate if the Merc with the Mouth would keep its adult content in Disney's family-friendly environment.
Because of the timing of the buyout, Marvel did not have plans to work in Deadpool 3 in Phase 4 of the MCU. This is why the film was not included when Marvel announced all of the films in Phase 4 last summer.
Fortunately, Marvel has plans to move forward with Deadpool 3. Reynolds has already confirmed that Marvel has given him permission to start development on the project and it sounds like the franchise will retain its R-rating — at least when it comes to solo films.
We still have no idea what the movie will be about or which characters will be returning from the previous two films. More than likely, Josh Brolin and Zazie Beetz will be reprising their roles as Cable and Domino, respectively, though we don't have an official word on that front.
There has also been plenty of speculation that Hugh Jackman will enjoy a cameo as Wolverine. But with Marvel expected to completely reboot the X-Men franchise, Jackman's involvement remains uncertain.
Rob Liefeld casts doubt on the third film
Although it sounds like Marvel is moving ahead with Deadpool 3, the creator of the character, Rob Liefeld, recently expressed doubts that the project will ever get off the ground. If Liefeld is correct, then fans won't see Deadpool 3 for the next five years.
According to Variety, Liefeld stated that he does not think that Marvel is serious about releasing Deadpool 3 for quite some time. Liefeld believes that the studio has too many projects ahead and won't get to Deadpool 3 until Phase 5 at the earliest.
"Until a movie is put on a schedule, it's not taken seriously. And what people don't like is that I have assessed the schedule for the next — give or take — five years and I don't see Deadpool on it. I don't see that it can arrive earlier than that," he shared.
Liefeld added that he knows for a fact that the project has been stalled. Marvel has not responded to Liefeld's comments, though the studio has confirmed that franchises from Fox will make their way to the MCU.
Marvel has already scheduled movies through 2022. These films include the likes of Black Widow, The Eternals, Shang-Chi and the Legend of the Ten Rings, Blade, Doctor Strange in the Multiverse of Madness, Thor: Love and Thunder, Captain Marvel 2, Black Panther 2, and Spider-Man 3.
Morena Baccarin opens up about 'Deadpool 3'
While fans wait to see if Liefeld's prediction pans out, Deadpool star Baccarin recently cast more doubt on the project. Baccarin, who plays Reynolds' love interest in the film, recently revealed that she has no idea what is going on with Deadpool 3.
In an interview with Entertainment Weekly, the actress explained that nobody has talked to her about appearing in the third movie in the franchise and that the creative team is still hammering out the script.
"I have no idea. Apparently, they're still writing it. I genuinely don't know. I have not been asked, or approached. There's been no conversations yet, so I'm waiting with bated breath," she shared.
The good news is that it looks like Reynolds and his team are currently ironing out the script. This seemingly confirms the actor's comments about how the project is currently in development.
The bad news is that there is no telling how long it will take them to get the script finished and begin filming. Reynolds has not said anything about Baccarin's recent comments, and it remains unclear if she will be reprising her role in Deadpool 3.