'Deadpool 3': Morena Baccarin Reportedly Out As Vanessa and She May Not Be the Only Star Marvel Plans to Replace
Deadpool 3 is currently in the works and the film will mark the character's official debut in the Marvel Cinematic Universe. Even though the first two movies earned more than $1.5 billion combined at the box office, that doesn't mean Marvel will acknowledge the Fox films and won't make some significant cast changes.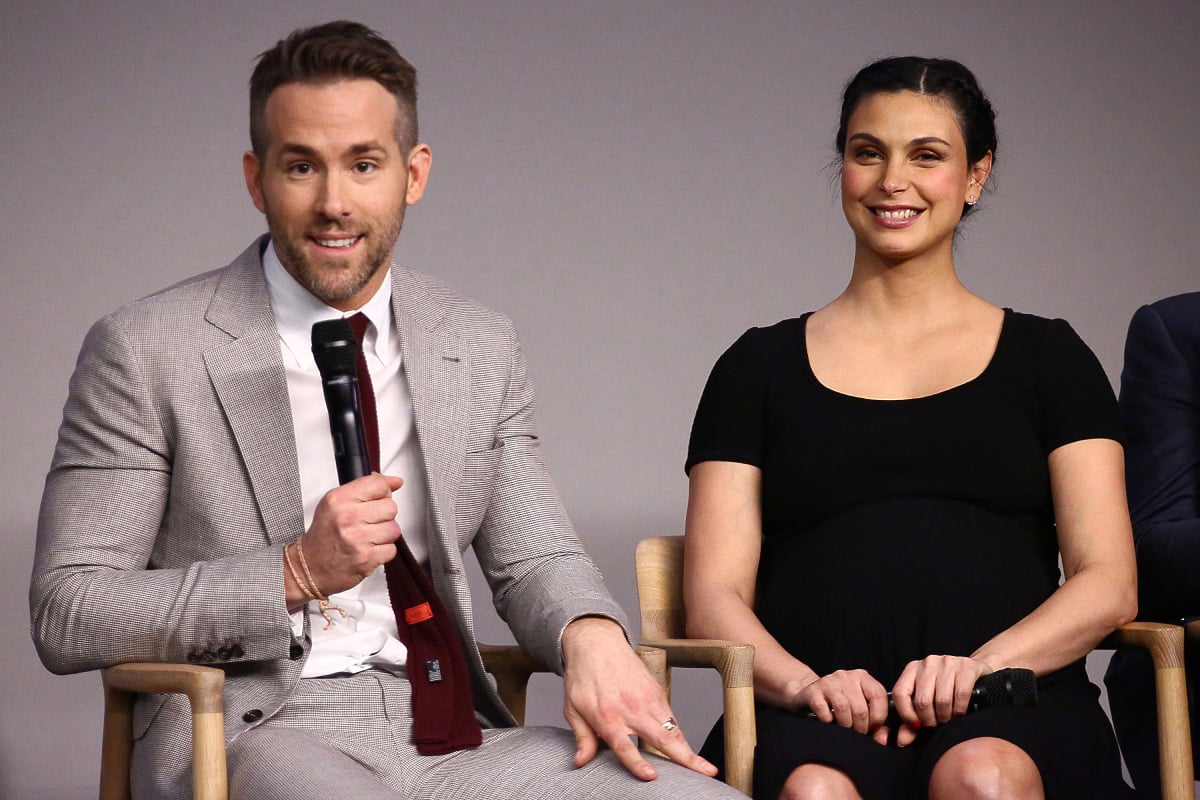 Ryan Reynolds is the only actor currently attached to 'Deadpool 3'
According to We Got This Covered, Marvel has finally acquired the exclusive Deadpool character rights. Meaning have no obligation to continue the story and plot threads of Deadpool and Deadpool 2.
Ryan Reynolds is the only actor who is currently attached to Deadpool 3. Even though she played Wade Wilson's love interest Vanessa in the first two films, it doesn't appear that Morena Baccarin will return for the next film.
RELATED: Ryan Reynolds Teases An R-Rated Deadpool Coming to the Marvel Cinematic Universe
They did kill off the character in Deadpool 2, but a mid-credits sequence teased a possible time travel storyline that could have resulted in Vanessa's return. Rumors have been swirling that Vanessa wouldn't show up again until Deadpool 4. But if that happens, insiders say they will most likely recast the role with an A-list actress.
If Marvel does choose to wipe the Deadpool slate clean and start over, it could mean a brand new supporting cast. However, Josh Brolin has made it clear that he is ready to return as Cable, and he is reportedly in talks with Marvel about reprising the role.
Morena Baccarin hopes to be in 'Deadpool 3'
Even though the internet gossip claims that Baccarin is out as Vanessa, she recently told Gadgets 360 that she is holding out hope that she will be a part of Deadpool 3.
When asked if she was contractually obligated to appear in future Deadpool movies, Baccarin said she would like to see what happens next with Wade and Vanessa.
"I hope Vanessa comes back. It would be fun to see what trouble her and Wade could get into next," said Baccarin.
RELATED: 'Deadpool 3': Morena Baccarin Has 'Not Been Asked, or Approached' to Return for Ryan Reynolds' Debut in the MCU
The Firefly alum will have to wait and see if she will be part of the MCU, but she does have a lengthy history with DC Comics. She starred as physician Leslie Thompkins on Gotham for five seasons. Baccarin also voiced numerous characters in DC movies and TV shows.
After sheltering-in-place for months with her family on the East Coast, Baccarin says she is ready to get back to work "on any level." She explained that "artists need to create."
Another supporting role will be recast
The same insiders who correctly told We Got This Covered that Reynolds had a secret cameo in Hobbs & Shaw also claim that Marvel wants to recast two important supporting characters for Deadpool 3 and future films.
Not only does Marvel want to recast Baccarin as Vanessa, but they also want another actor for the role of Weasel, Deadpool's bartender and bestie. In the first two films, T. J. Miller played the role and was a big hit with fans. However, Miller's legal problems have prompted Marvel to look elsewhere.
RELATED: Deadpool Will Reportedly Make His Debut In the Marvel Cinematic Universe as Early as 2022
The sources made it clear that absolutely nothing has been set in stone when it comes to casting for Vanessa and Weasel. There is a chance that one or both actors could reprise their role in Deadpool 3.
However, fans will have to wait and see as Marvel continues to work on how they want to bring the Merc with the Mouth into their universe. The studio has not given any updates about Deadpool 3 since the pandemic hit. Fans might have to wait until 2021 for casting updates.